I'm back! With news, good and a little bad
andrewofthelemon
(7b Central Arkansas)
March 11, 2011
Soo, some of you may remember me telling everyone here about two things:
ONE: the advertisement from Gurneys that i wasn't sure that i would recieve for 3 citrus trees for 12 bucks
TWO: my story about my brother pouring tar-laced water into my citrus trees, killing all but one
UPDATE ON STORY TWO: that last citrus, my original meyer lemon, is now not much more than a stick with 3 or 4 leaves that refuses to put out new growth, not much hope for him :(
UPDATE ON STORY ONE: after much worrying, I GOT MY TREES TODAY, actually around 30min ago!
they came much MUCH better, not the poor bare rooted twigs i expected.
THey were nicely shipped rooted cuttings of the repective tree (i couldn't find a graft). They had great foliage. They had soil, in a good size pot, that was wrapped in something like a small trashbag that kept the humidity and moisture in. Here are pics of packaging.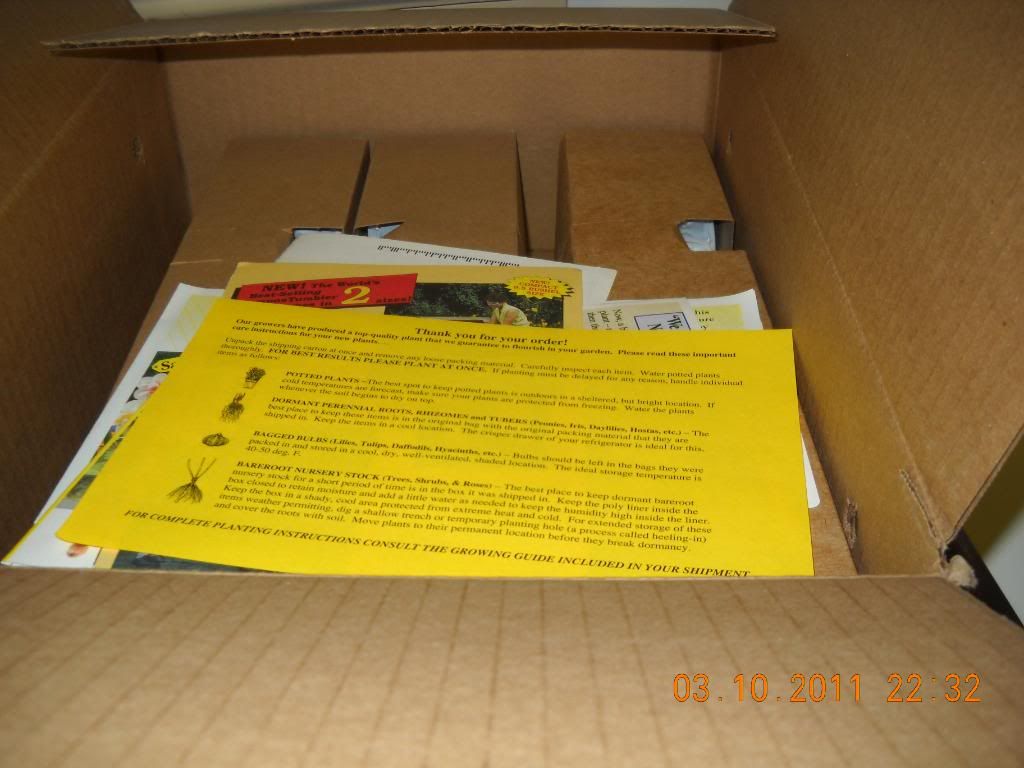 first opened box
it looks like they care!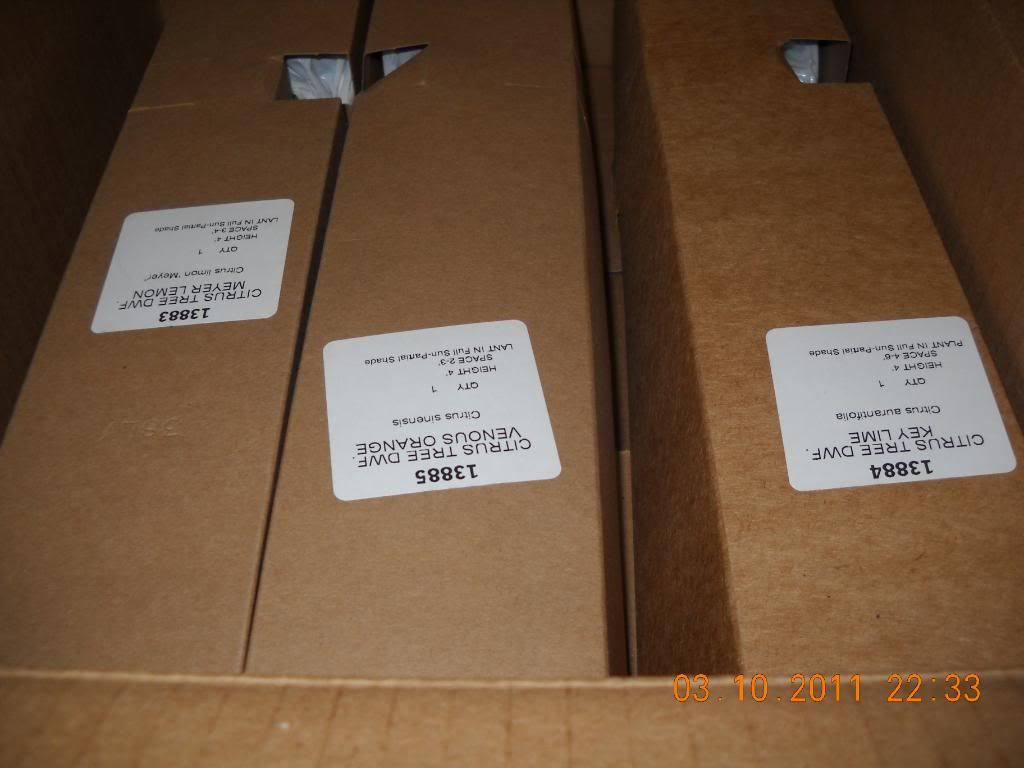 what are those? my trees perhaps?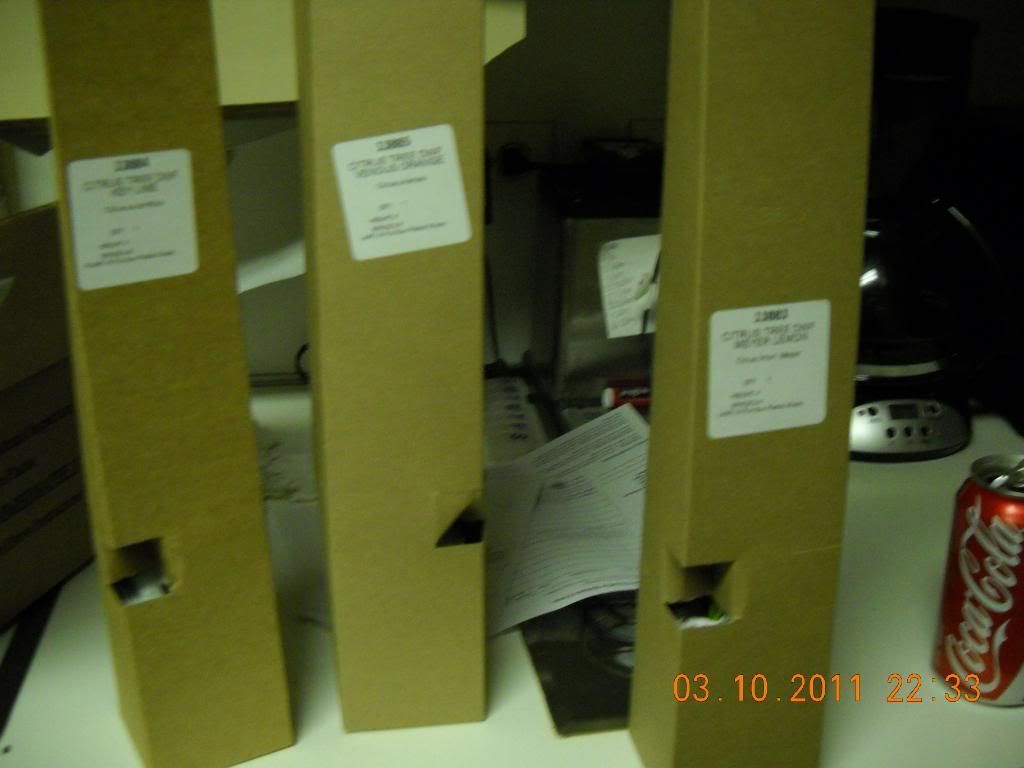 note the nice holes in side to aerate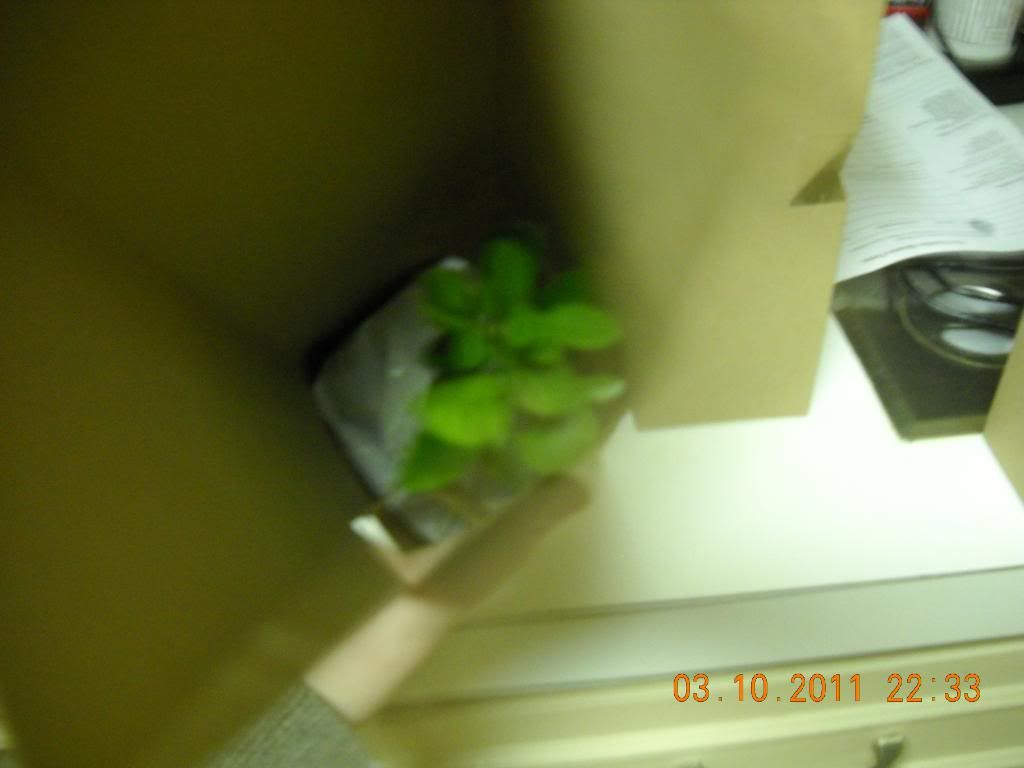 boy, when they said dwarf key lime, they meant it!
that is a SMALL little guy
here is the nice middle sized orange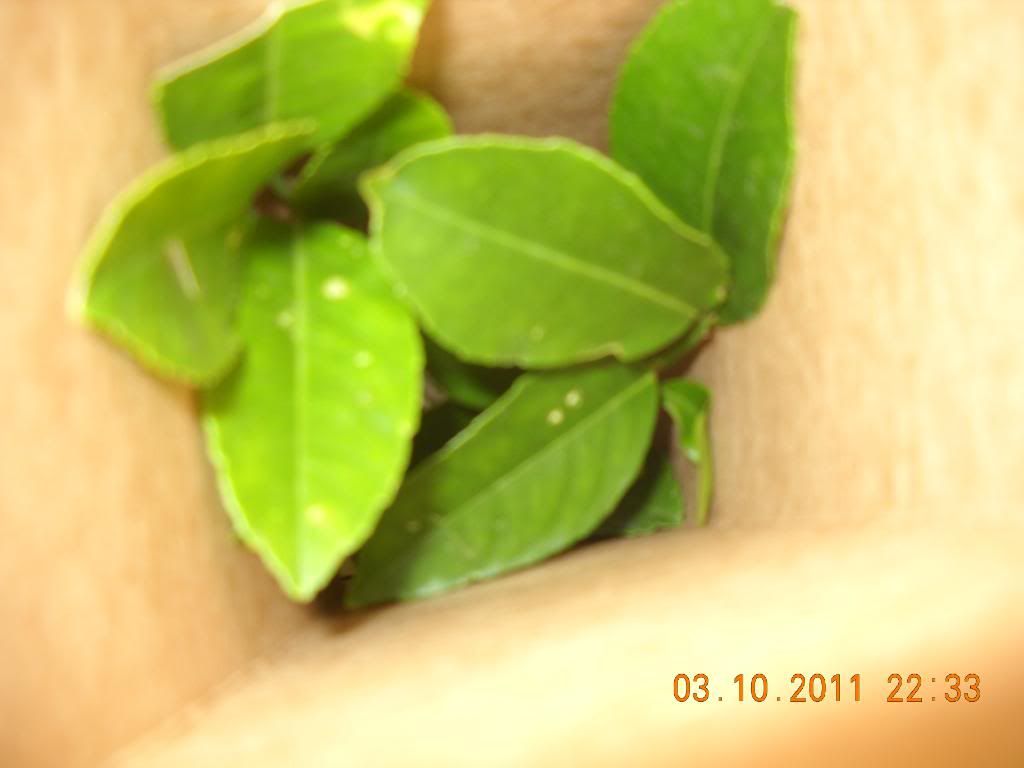 the large meyer lemon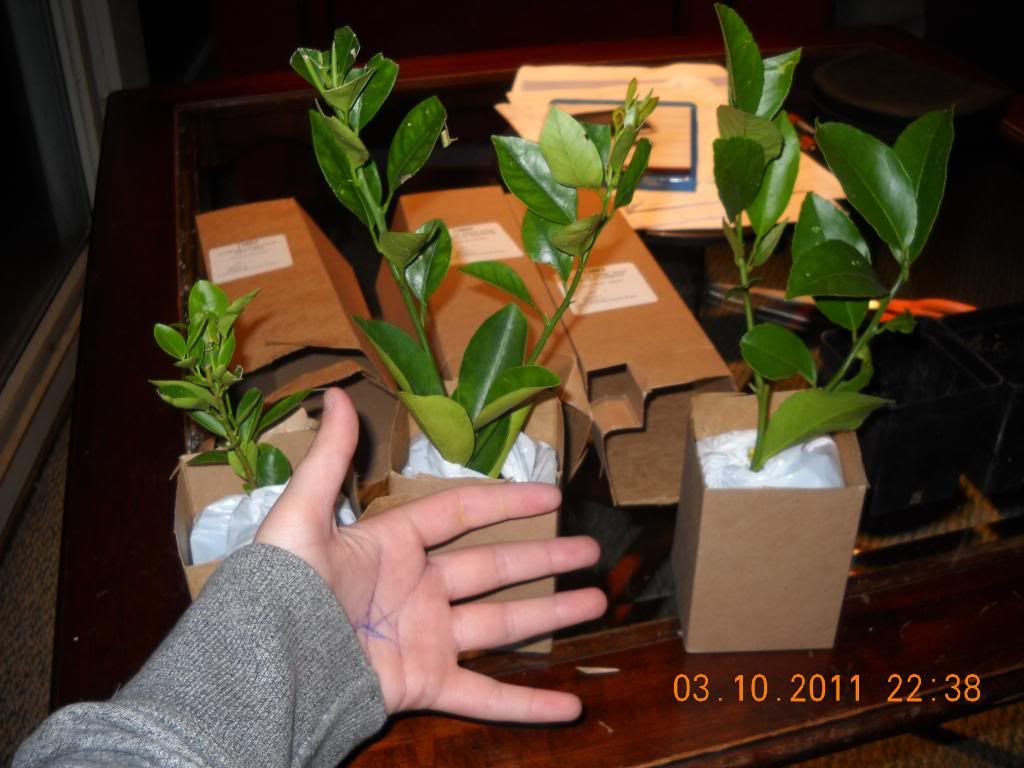 all the compared with my hand and each other.
Some of the leaves looked like they got cut at the ends to prevent growth, or maybe they had some kind of rot pre-shipping or something. They dont look as good in the pics as in real life, they angle i took the pics at showed much of the underside of the leaf, which, of course, is yellower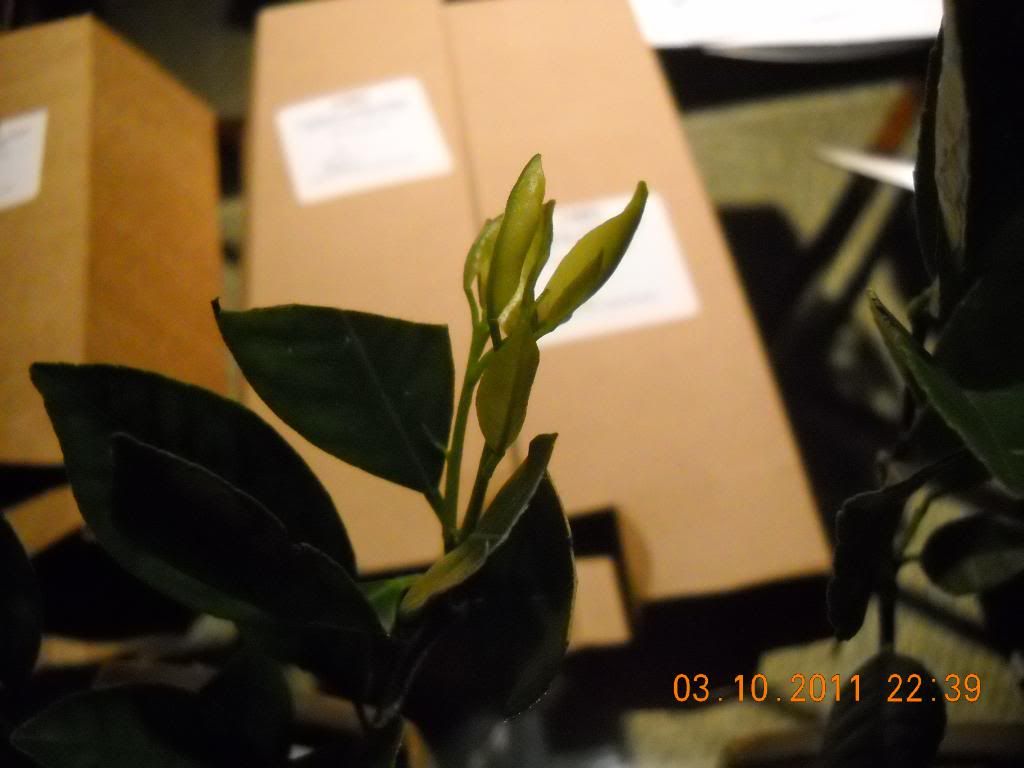 WHAT IS THIS?!?!
my orange put out some NEW GROWTH WHILE BEING SHIPPED, its pretty yellow, but not all to fragile, i think yellowing is because it has not yet seen the light of the sun
Aside from some minor shipping damage, they are perfect. These were shipped alot better than Four Winds, and had better foliage.
ON a different note, i have not posted in a while. This is because i didnt really have any news to post. I did check here every day or every other day or so. Just in case.
Although i didnt comment on the thread for this topic, i want me one of those dekapon! would they be classified as an orange?
Andrew