minneola tangelo w/ droopy, inward curling leaves?
coraldelmar10
March 19, 2011
My outdoor potted dwarf minneola tangelo AND my potted dwarf dancy mandarin tree had fruit this past season. All of a sudden, the leaves started drooping (as in sad-looking; I'm not misspelling dropping, there is zero leaf drop ;-). Then they (the leaves)started to curl inward, like a taco shell... still the same vibrant color they were 2 months ago when they looked normal. I re-potted 2 weeks ago into fresh potting mix, carefully... the trees still look sad. There are no bugs, and they get at least 8 hrs of great sunlight every day...
What's going on? Any suggestions/advice appreciated.
Should I soak it in a bucket? Maybe the soil isnt retaining enough moisture where the shallow roots get to it?
Im considering a root pruning for both... to encourage new root growth as well as a more branching root system... also, what potting mix do you recommend? The one I used last didnt dry evenly enough, so some parts of the pot were soggy while others were dry.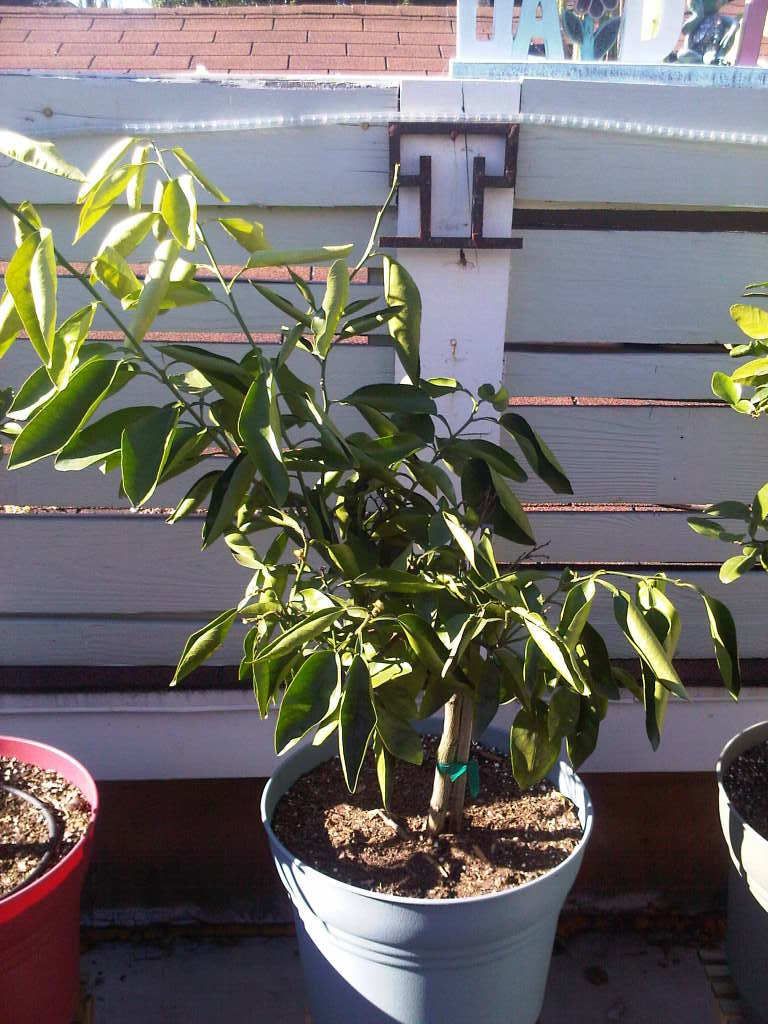 Thank you! Be well.