Another photo thread
transplanted2scin07
(7b upstate SC)
May 3, 2008
I figured I might as well start another thread since the last photo one has so many posts. Here's a few more pics of what is blooming around my yard. Most of mine are close-ups because the actual garden it's from is not yet established enough to be included in the photo.
Here's Iris 'Mary Frances'
. Lovely color and lovelier smell.
Here's a bouquet with Iris 'Copper Classic' and 'Vanity' (the pink one) plus Snapdragon and Holly foliage.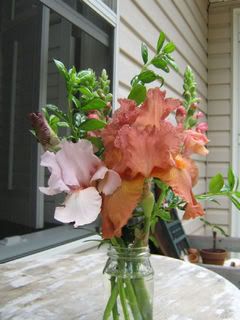 My large container: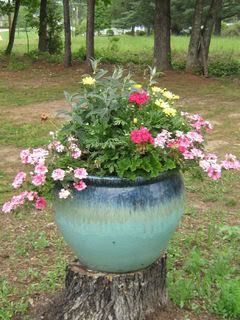 And a peek down the woodsy path. The blooming plant is a Hydrangea