Andromeda , omoshiro and jackmanii
Lilyfinch z7 mid tn
April 14, 2014
Just thought id share these pics while the forum is slow. Omoshiro is just starting to open it's one and only bud ( new from brushwood ) I just love the edging !!
Here is a new one I picked up locally , does anyone else have it ? I adore it.
Andromeda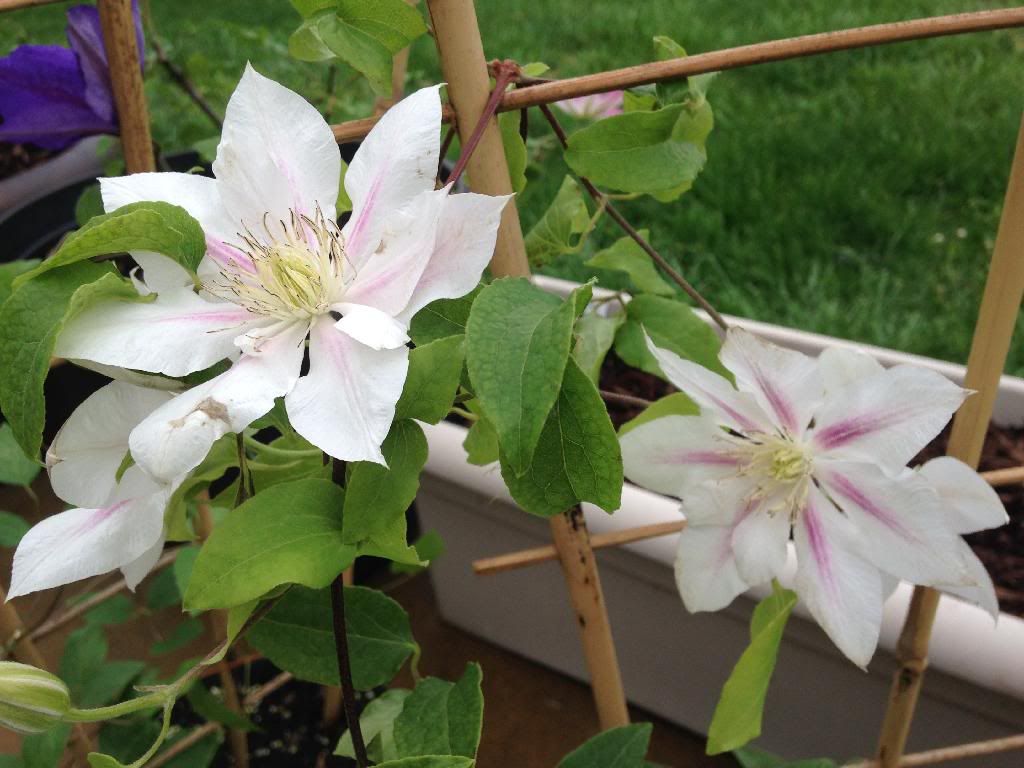 Jackmanii hanging out in the back . I know he is very common but I have never seen it for sale ! And I think he'll look great with climbing pearly gates rose .