Don't know how I keep it ticking...
TT, zone 5b MA
July 8, 2013
...but I do. Probably shouldn't say anything. Every winter it shrinks down pretty significantly no matter where I keep it. Garage...sunroom...south window...seems not to matter.
Then, spring rains come and poof!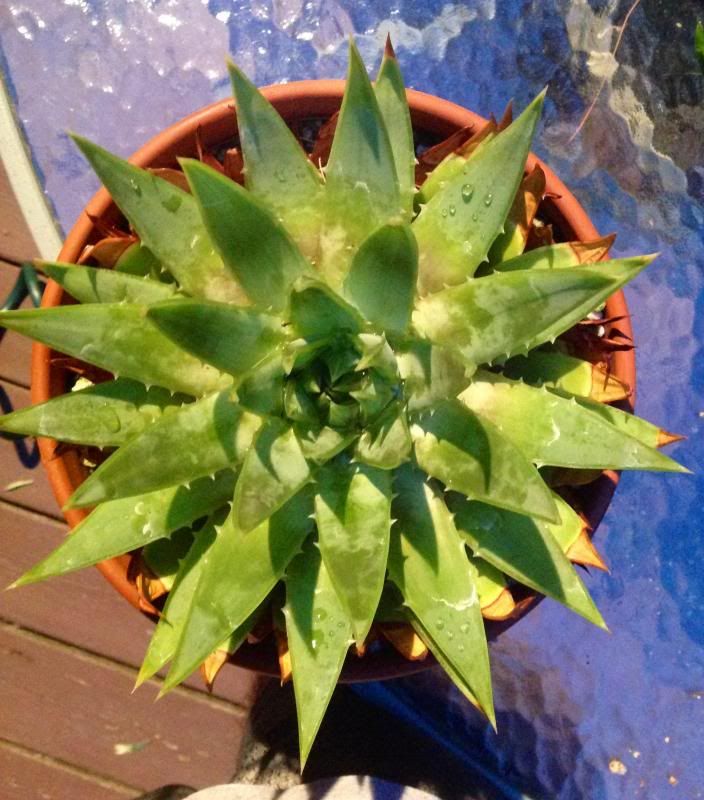 This summer has been pretty hot, too. I have put it in an afternoon shady spot on those blistering days...we had 95 or better 5 days straight last week. Past summers I would bring it inside during heat waves, but I have decided not to baby it as much. Watering it regularly, too...
Anyway, makes me darn happy while it lasts!
T