Help Identifying Plant PLEASE!!!
vedders_babe
February 15, 2007
Hello,
I would really appreciate any help I can get identifying this house plant (or tree). I rescued it from my grandmother's living room where it only had one leaf left. It's looking great now. But I need to know what other care it should get...
It's leaves all develop in clusters of 8 and only near the top of the plant's long thin trunk....
Pictures: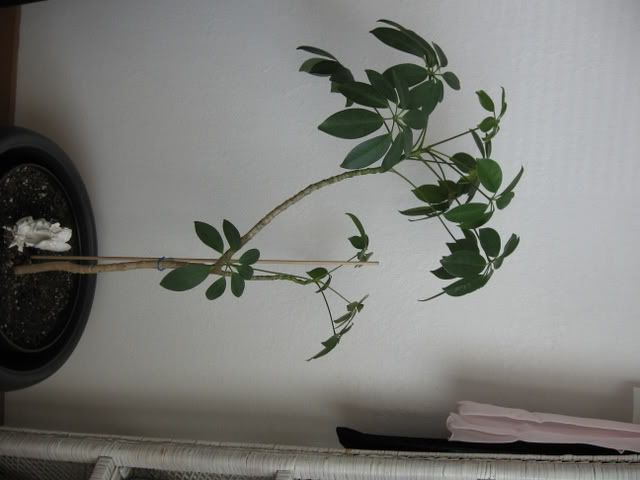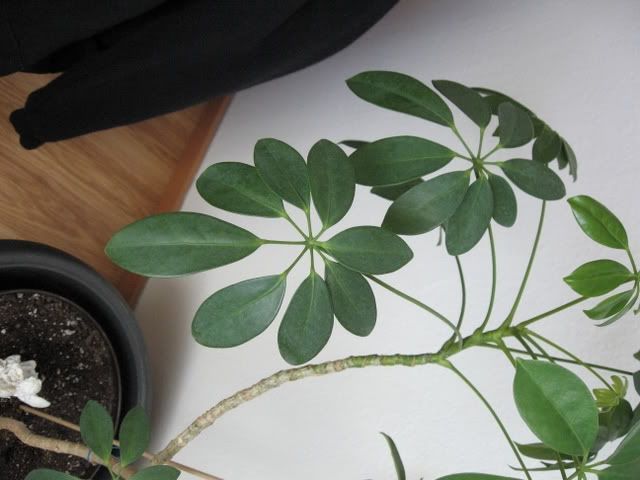 Thanks in advance for any help you can offer!
-Michelle