Bucket-o-Brugs
Georgia_on_my_mind
(8 WC Ga)
October 18, 2004
Started cutting down a few today that will not have time to bloom again before frost. Told Kneecop I would share my setup, so here goes.
I'm using an 18 gallon Rubbermaid container (found on curb)
2 10 inch airstones
one small aquairum airpump
I cut a small hole near the top of the container to run the tubing through, and glued the suction cups inside the container with nail glue (like for fake nails, it dries in seconds) I then attached the airstones to the suction cups and ran tubing from each of them to the "tee". Then a single piece of tubing from the "tee" to the airpump. This way you can run 2 stones off of one pump/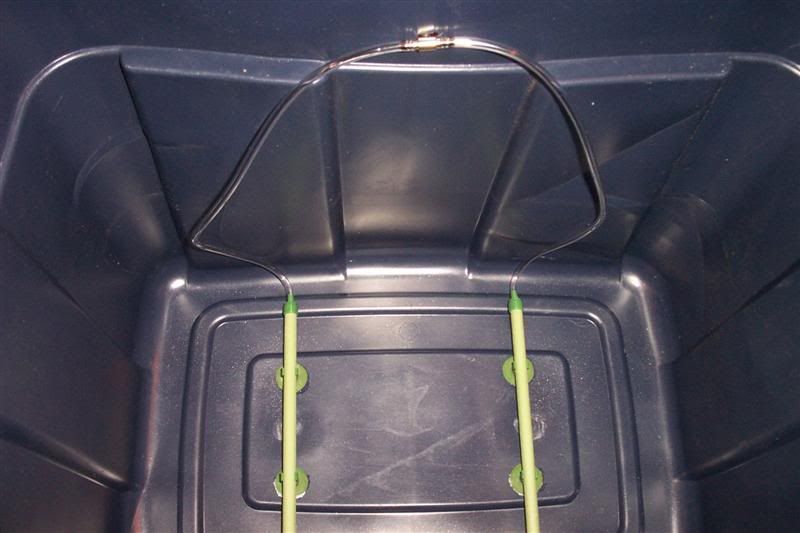 close up of the "tee"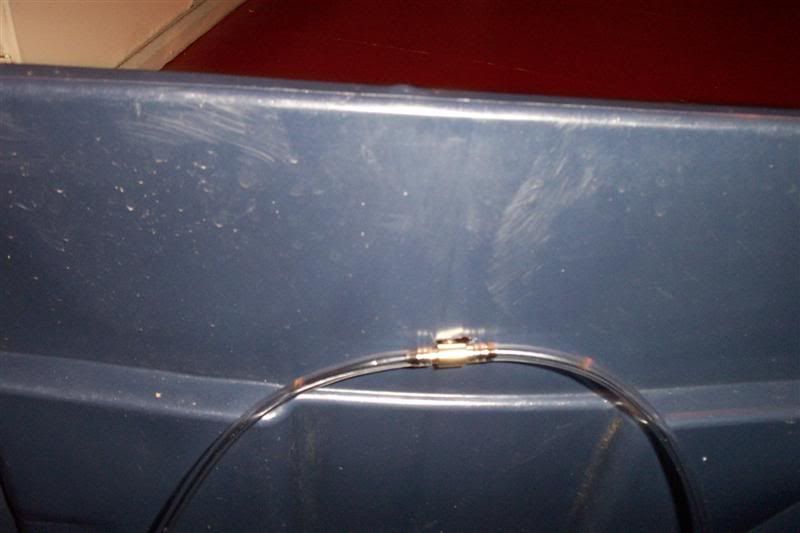 outside w/pump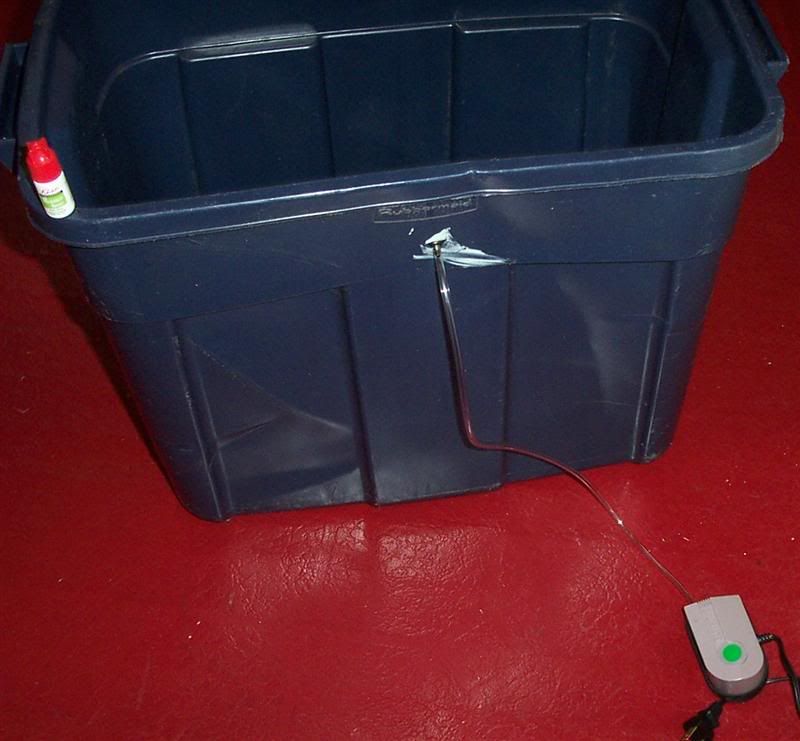 added about 4 inches of water and plugged in the pump
I attached lengths of bamboo to the bottoms of the cuttings to elevate them about a half an inch off the bottom of the container (to keep them from getting mushy)
Brug stilts.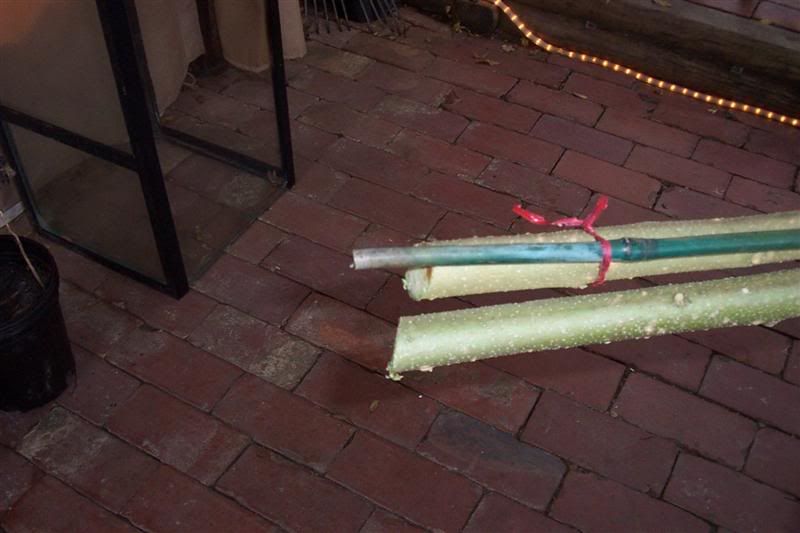 A shot of the inside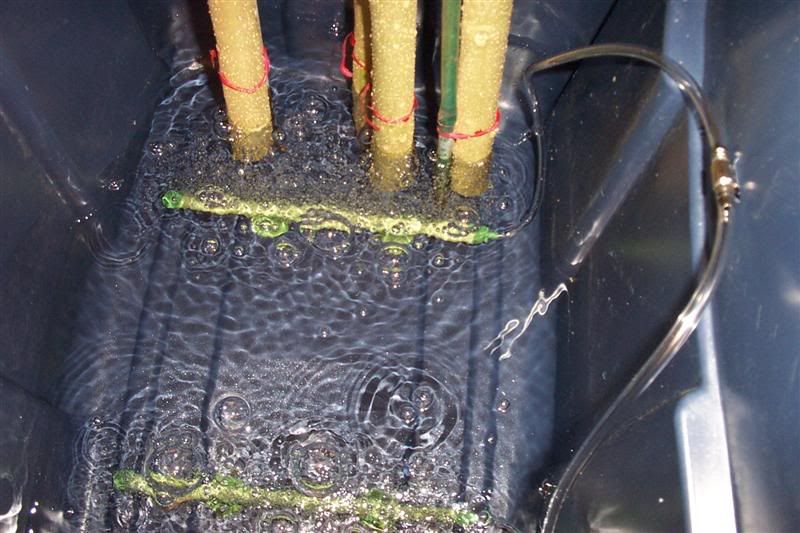 The beginnings of a jungle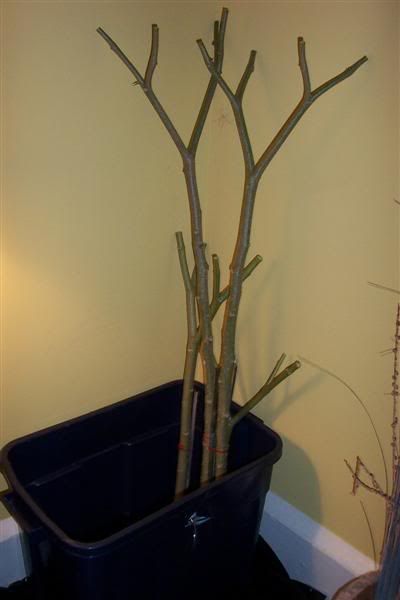 Hope this is clear, if not ask away. Georgia