New Haul from Desert Images
hanzrobo
(11)
August 28, 2012
I had the chance to stop by a local treasure trove last week. I haven't found homes for everything yet but finally found time to snap some shots today.
Euphorbia ferox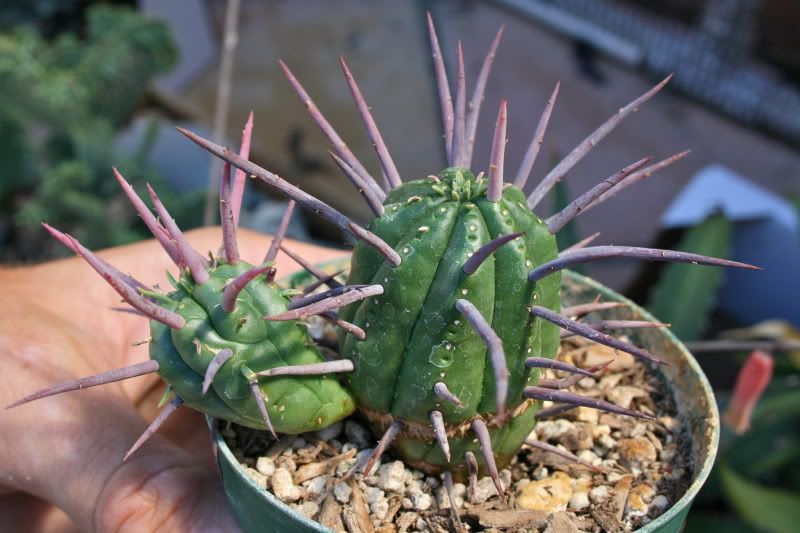 Really curious on this one. It's chalky and grows like an Adromischus but I can't figure it out.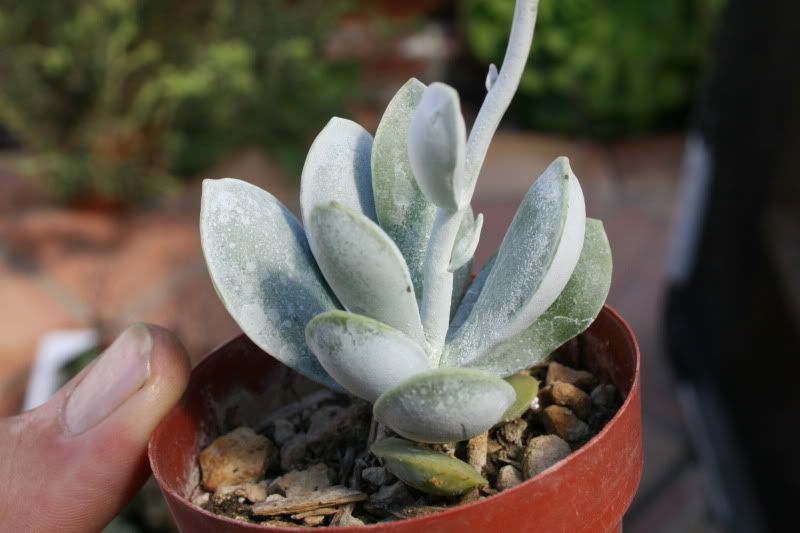 Here's the flower stalk...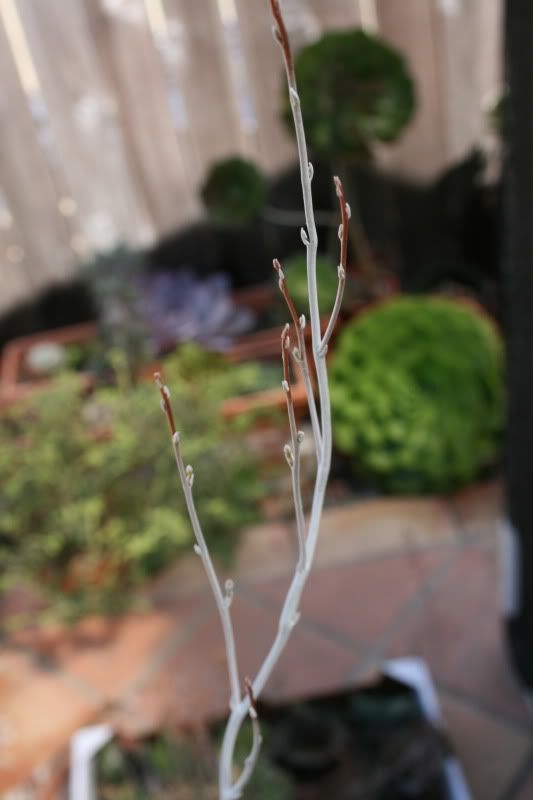 a terrifically toothy Adromischus!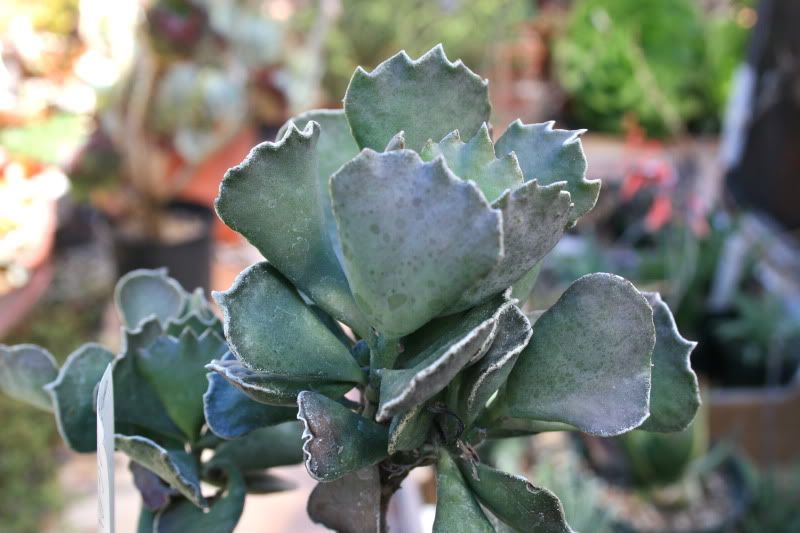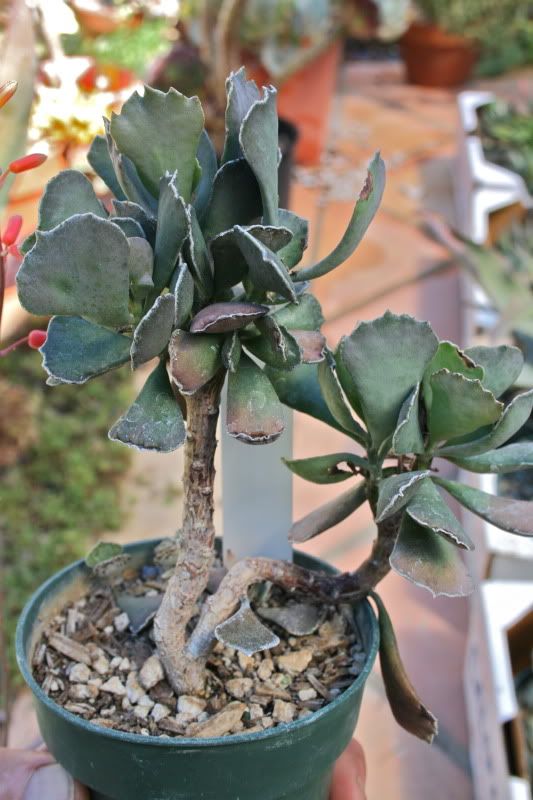 This is like a mini Crassula tetragona.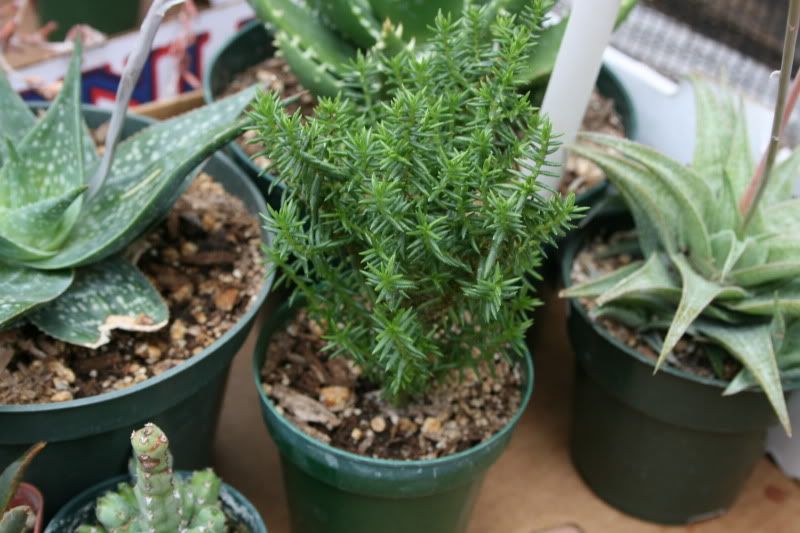 Huge leaves on this Cotyledon.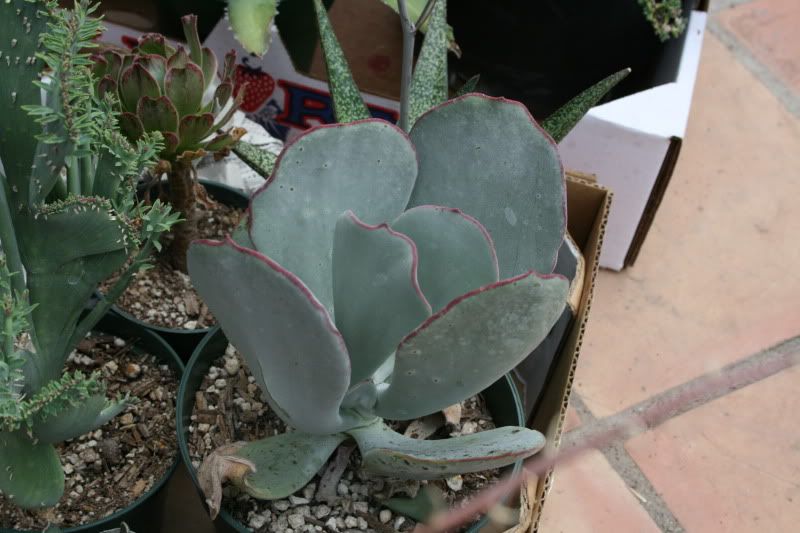 A good day for Adros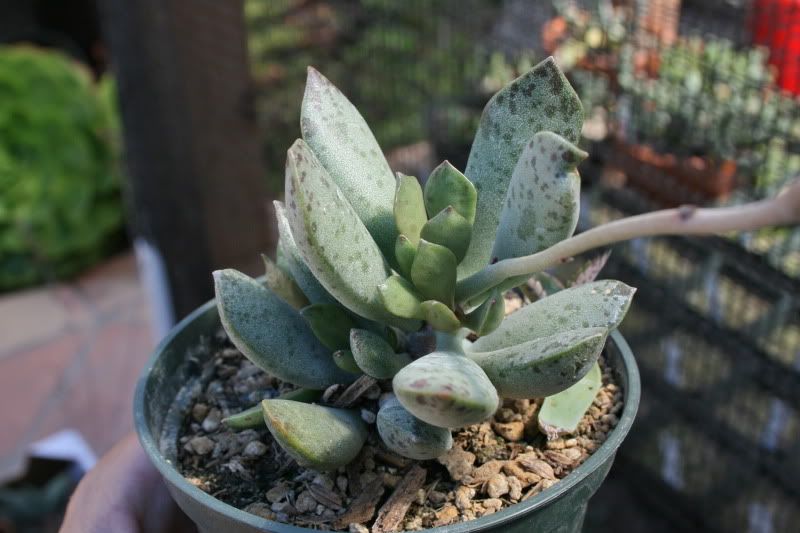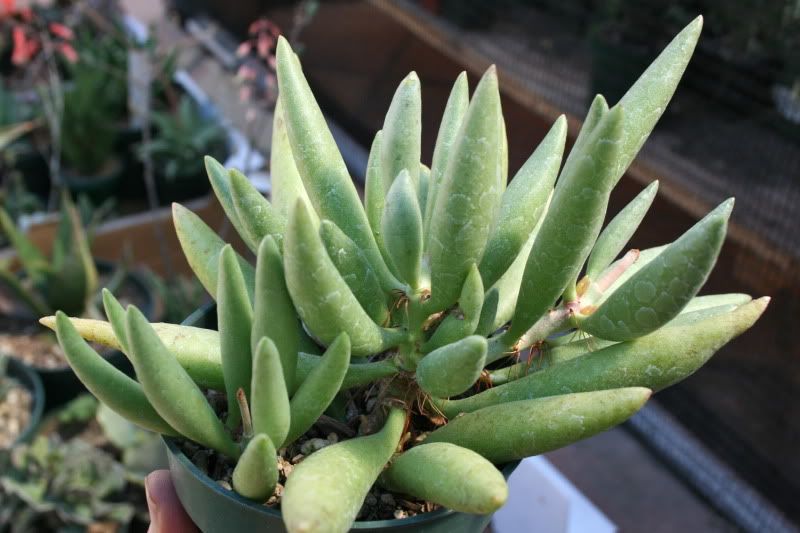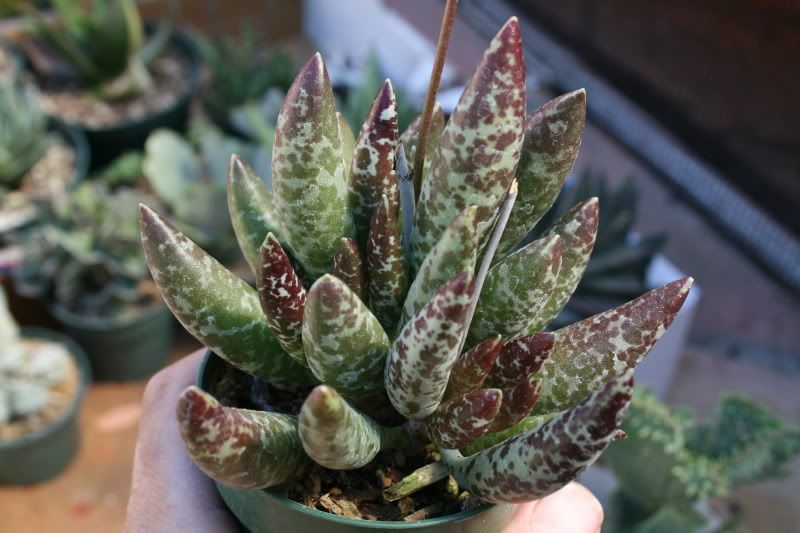 Agave victoriae reginae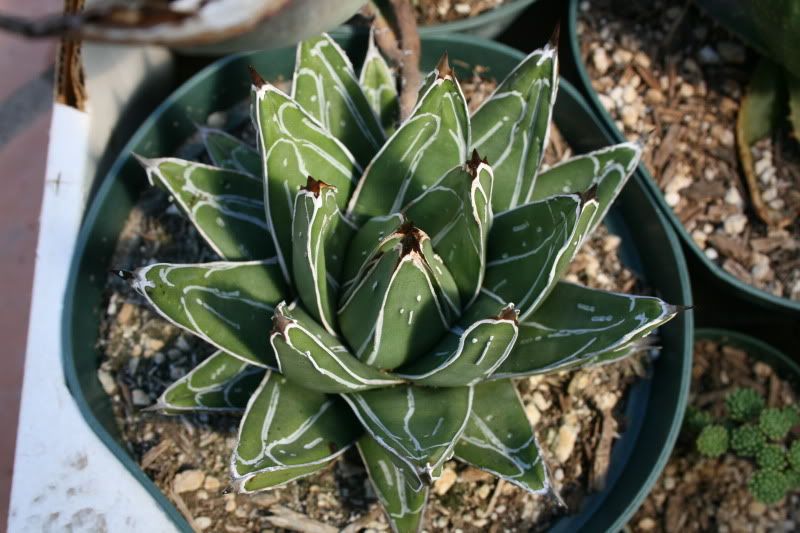 Some awesome Gasteria...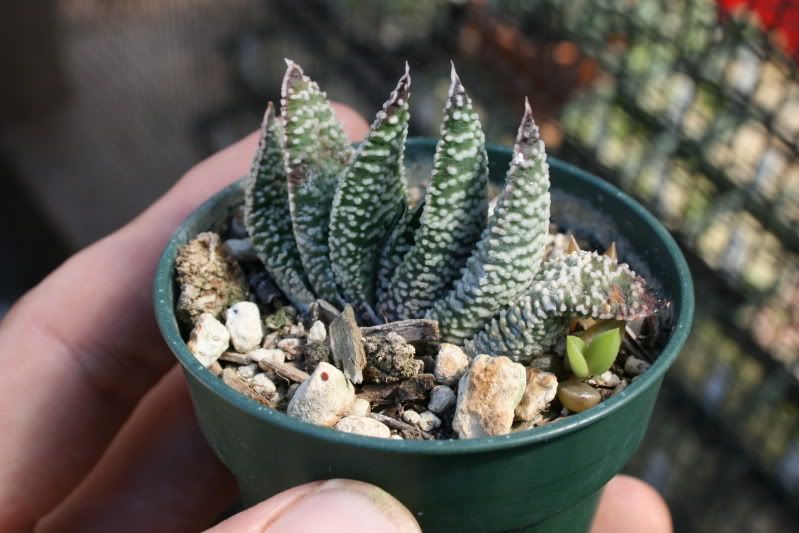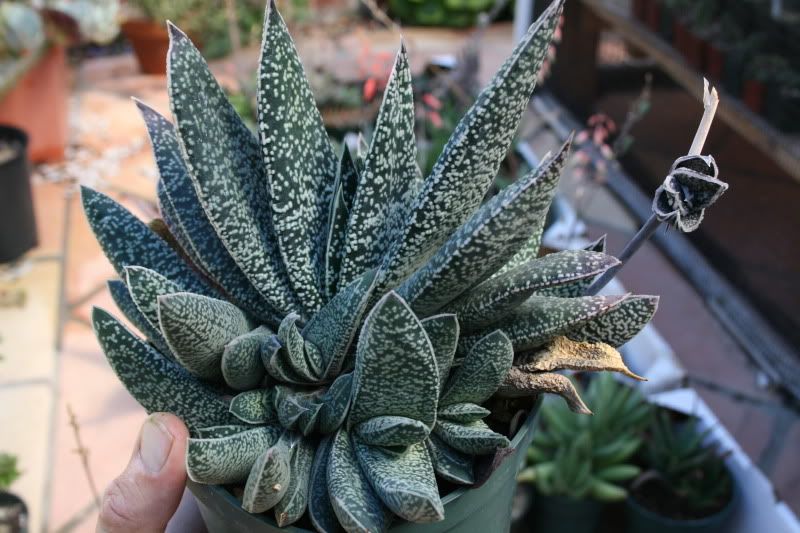 This wavy fellow,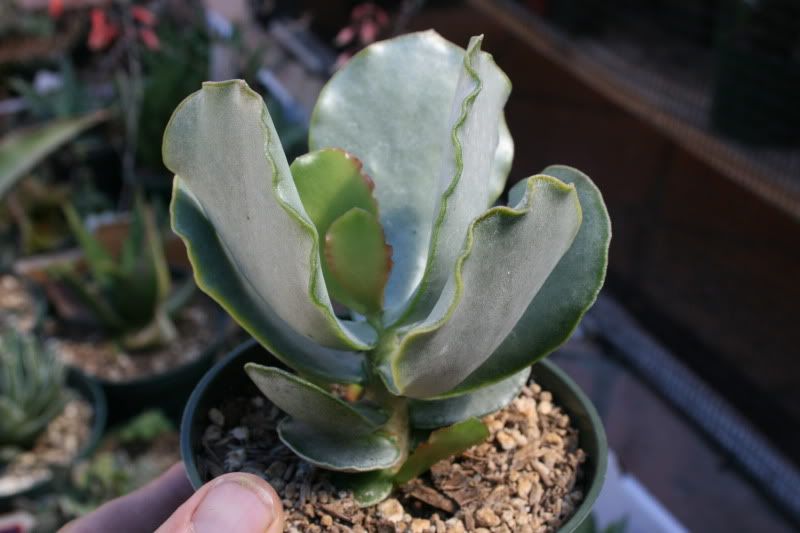 An Aloe or two....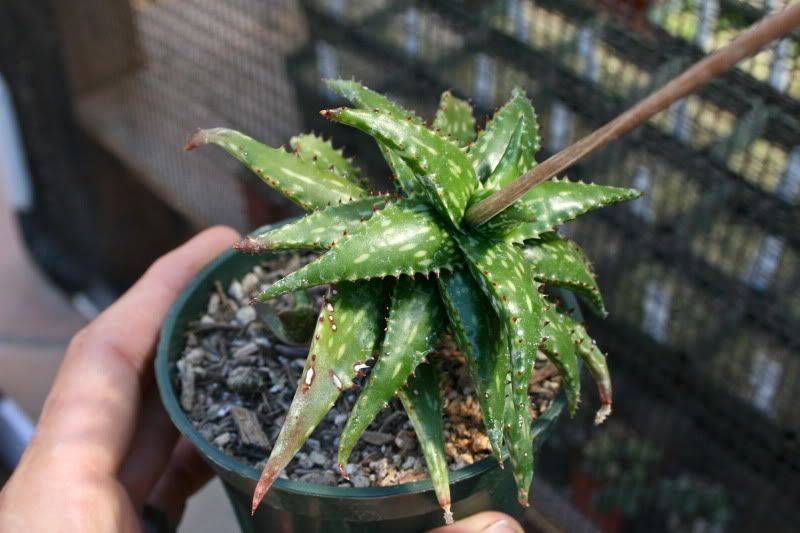 I have a tiny one of these started from a leaf. Any clues?
I'm excited to share with you, Sedum multiceps.
They don't get much fuzzier than this. This one gets much bigger.
There are a few more in my photobucket if you want to check them out. I'm going to stop now.
Thanks for looking!