Almost everything is potted, finally!!!
suivezmoi
(8)
August 1, 2014
Repotted some of my newbies.
I painted this pot myself, which is why it looks so terrible :p
Saw this sad lithop and am trying one more time with a split stone. I am ignoring them totally, so I hopefully won't kill them!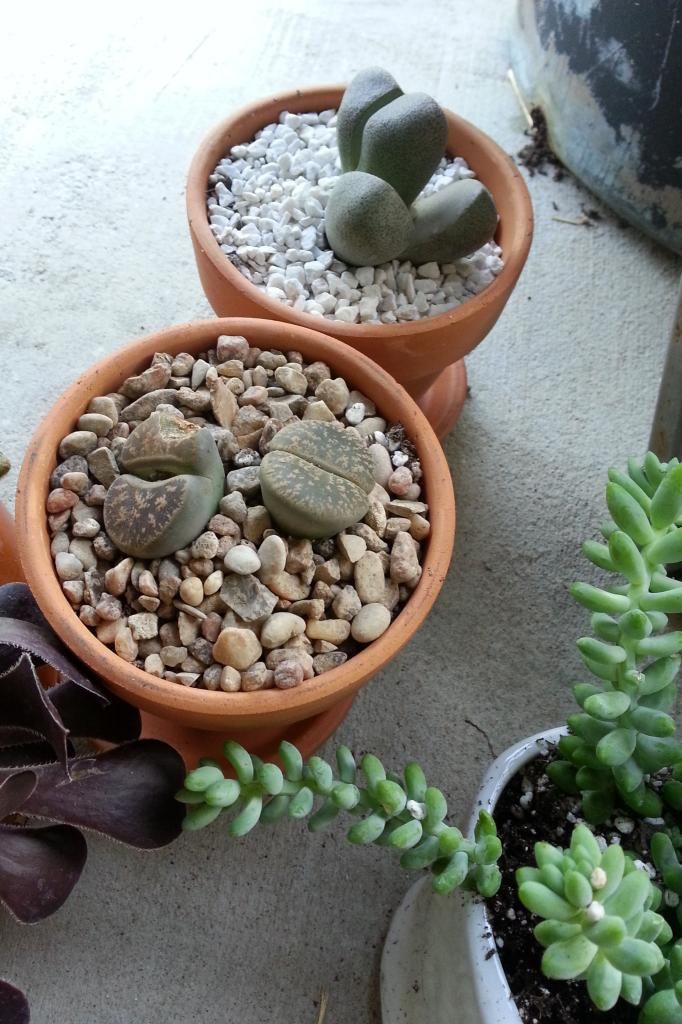 I do like my trios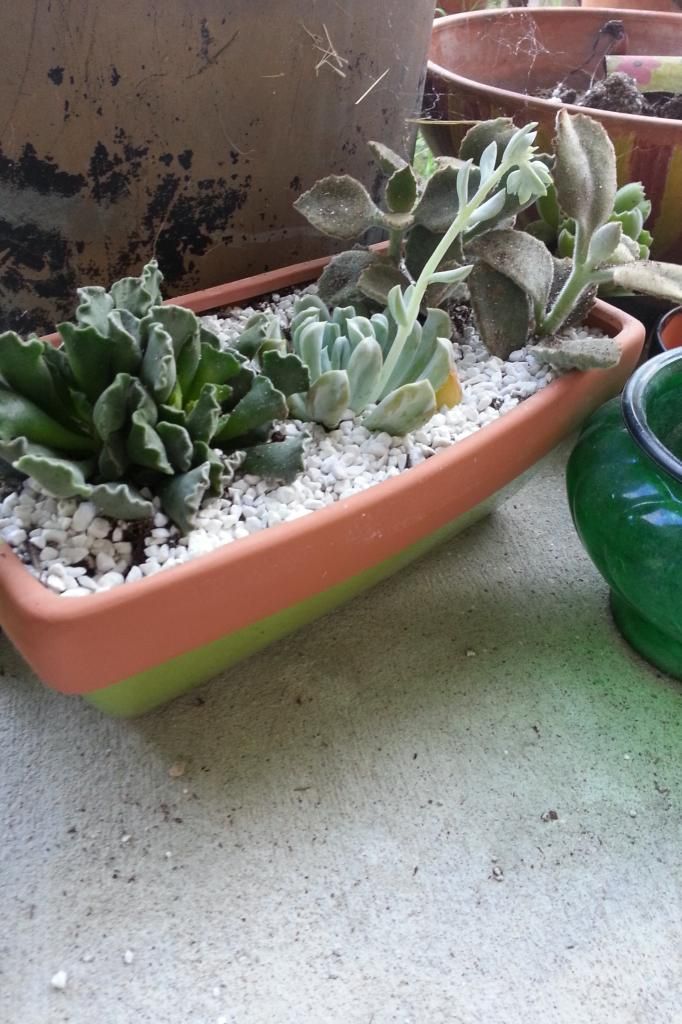 i LOVE this plant. I just bought a big hanging one from central market the other day. Hopefully I can keep this one alive. Switched another plant out of this planter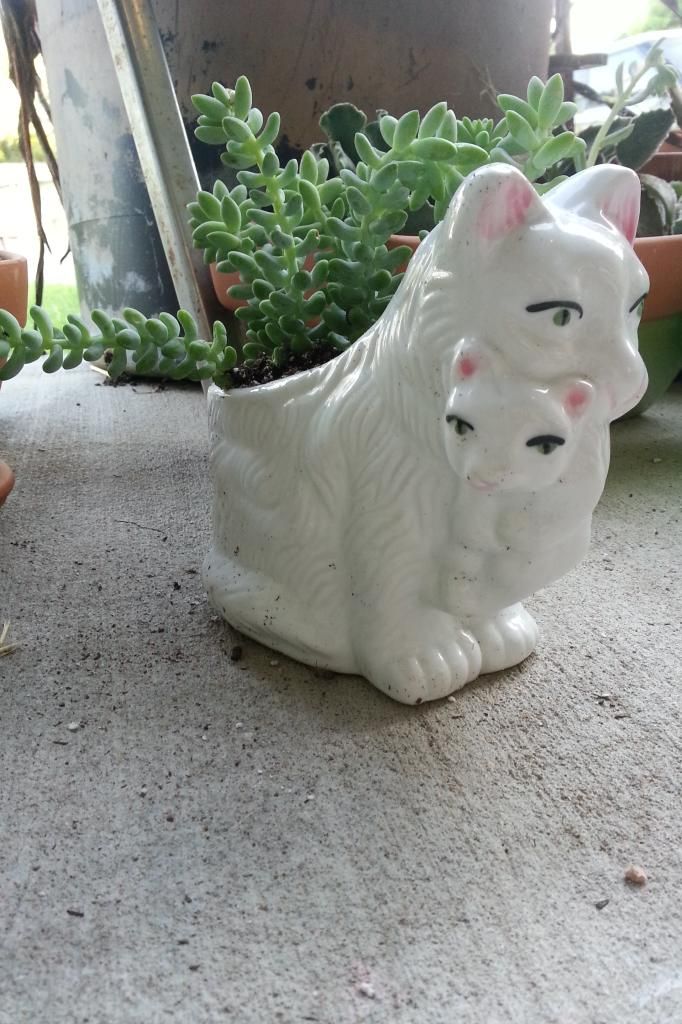 Pretty proud of this one: