Growing Under Lights
bikerdoc5968 Z6 SE MI
August 22, 2014
I'm fairly certain this topic has been covered multiple times, so humor me! In past years, I've been able to squeeze everything back into the greenhouse. I don't think I will be so fortunate this fall... and fall is rapidly approaching )-: This is the contents of the greenhouse as we speak today.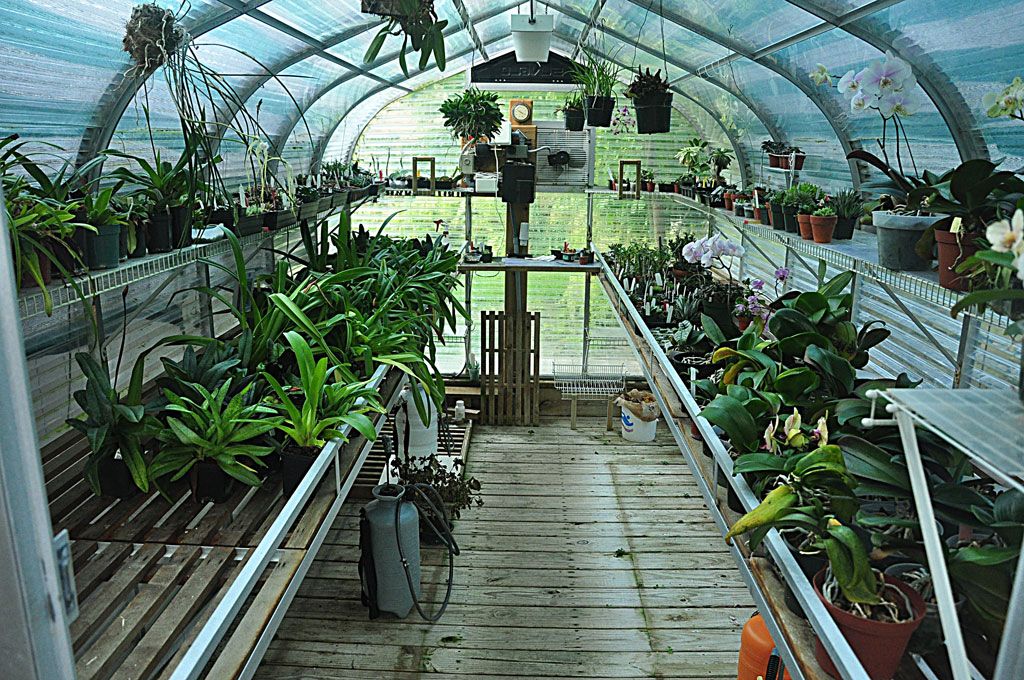 This is how things looked last fall.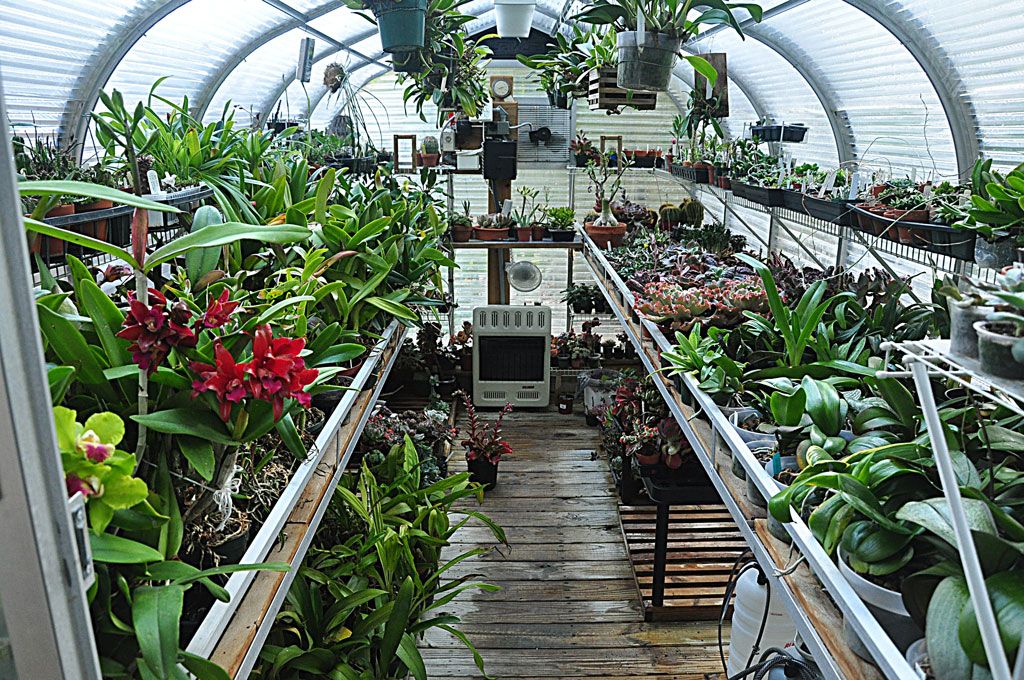 These are the plants that have to go back in somewhere warm.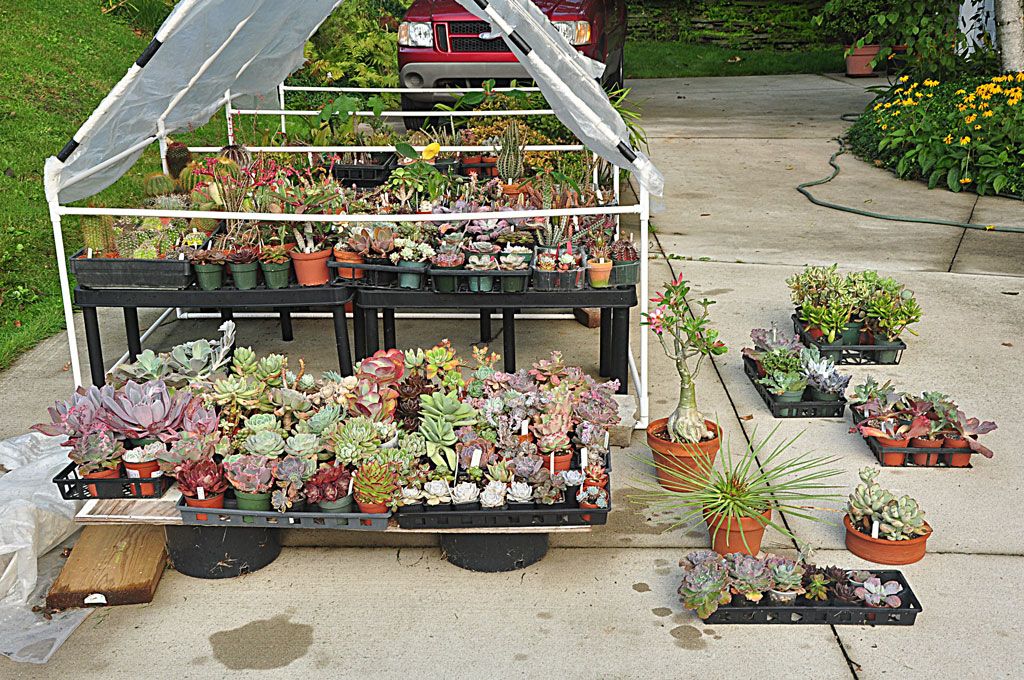 My only solution is to set up some benches with lights in my basement. I've never grown anything under lights. I would like to get some feedback from those who do this all the time and seem to be successful. I have 8' fixtures that have T5 or T8 or T something bulbs; my son salvaged several fixtures from his work as "almost new" lights, because they didn't want them anymore. I want to know distance above plants that you have found to be most optimal and length of time you have your plants illuminated. Also, any other helpful advice for doing this project... mistakes you've made and your learning curve.
Thanks in advance for your assistance...
Howard
This post was edited by bikerdoc5968 on Fri, Aug 22, 14 at 10:55