ghost pine
Here are a few pics from October 2010, from a visit to Mt. Diablo (near San Francisco).
Pinus sabiniana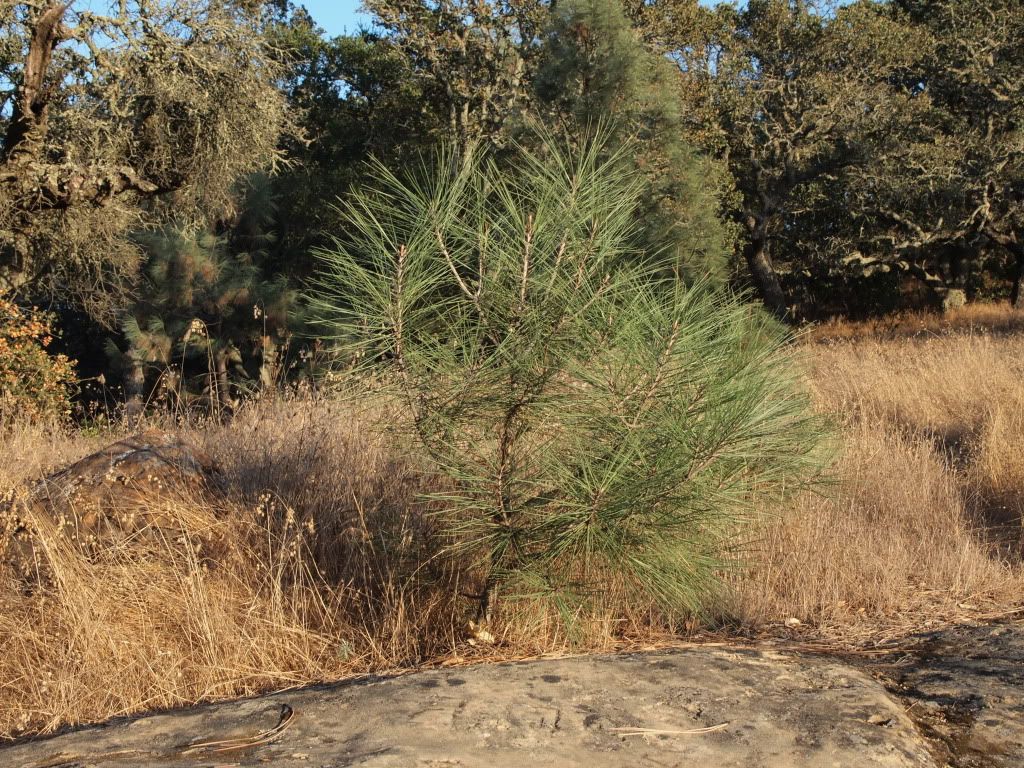 Pinus sabiniana, cones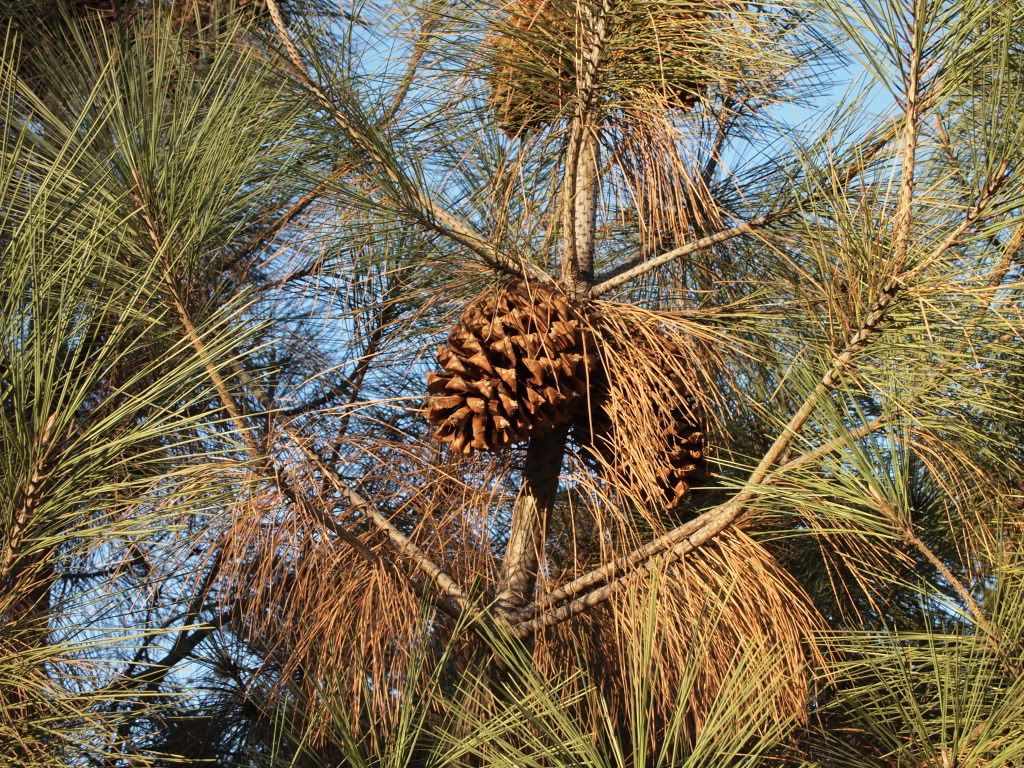 There were cones laying on the ground all over the place, and I took a couple home.
The cones on this tree are large, compared to many Colorado pines.
Pine cone lineup: ponderosa, flexilis, sabiniana, contorta, aristata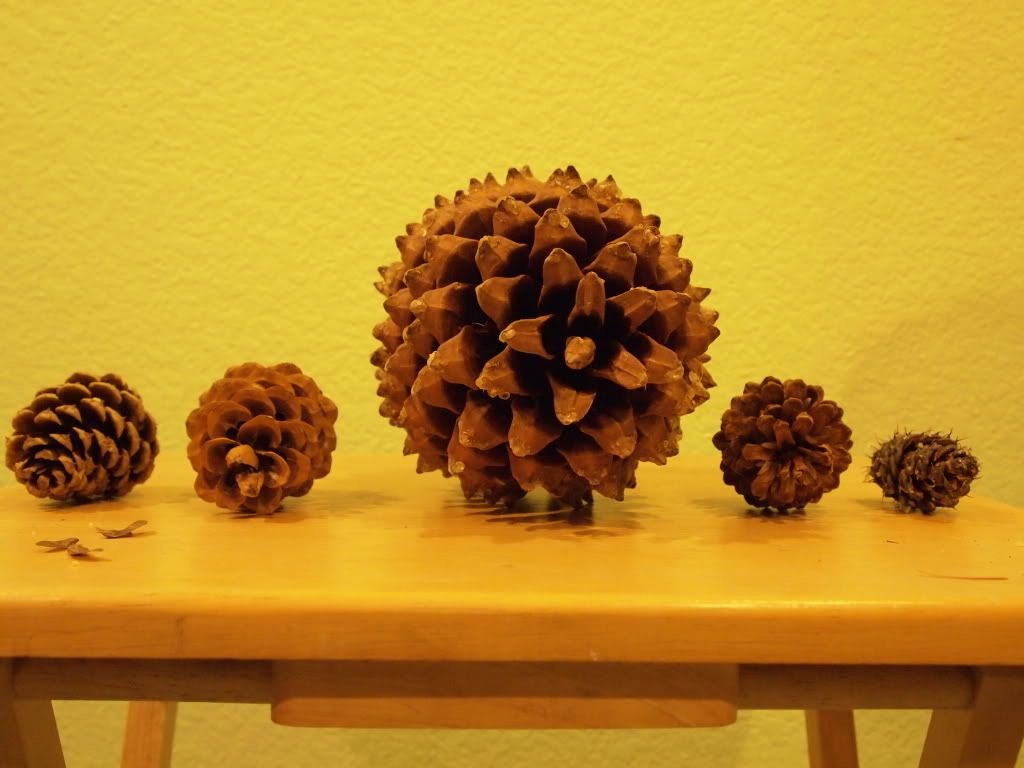 The seeds are large too.
Seeds: top row contorta (l) and aristata (r), center sabiniana, bottom row flexilis (l) and ponderosa (r)

This spring, I decided to try and germinate the sabiniana seeds from those cones.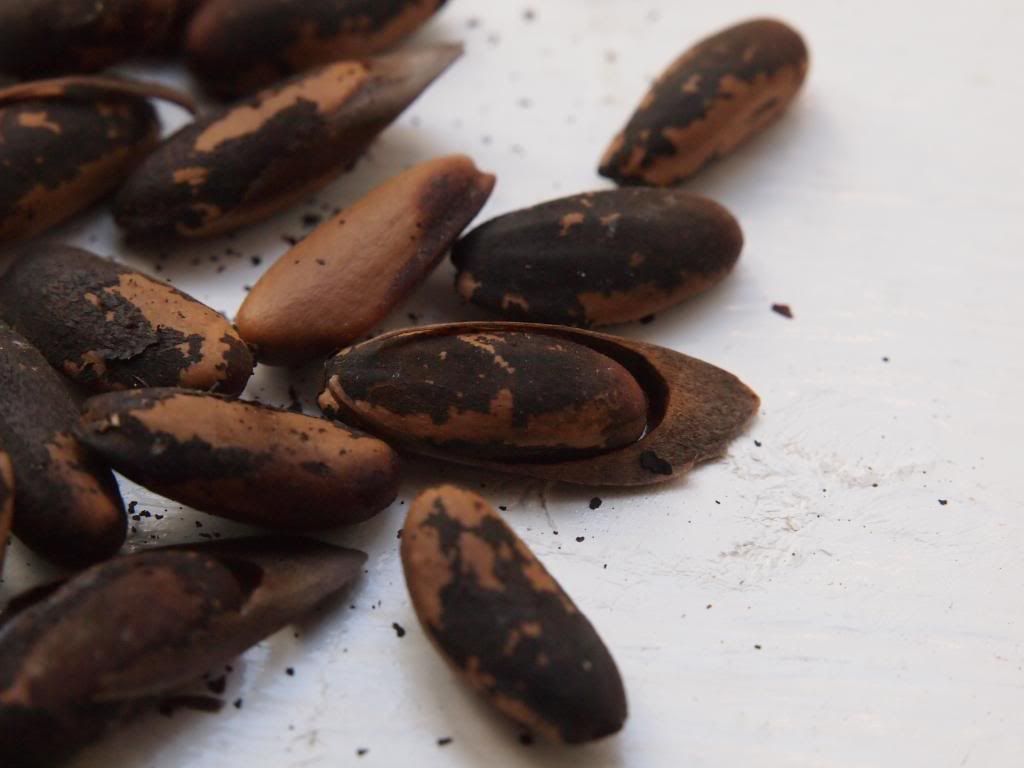 I put them in a damp media mixture, and four weeks later one started to sprout.
June 18, 2013: germinating pinus sabiniana seed

June 25, the root is extending from the seed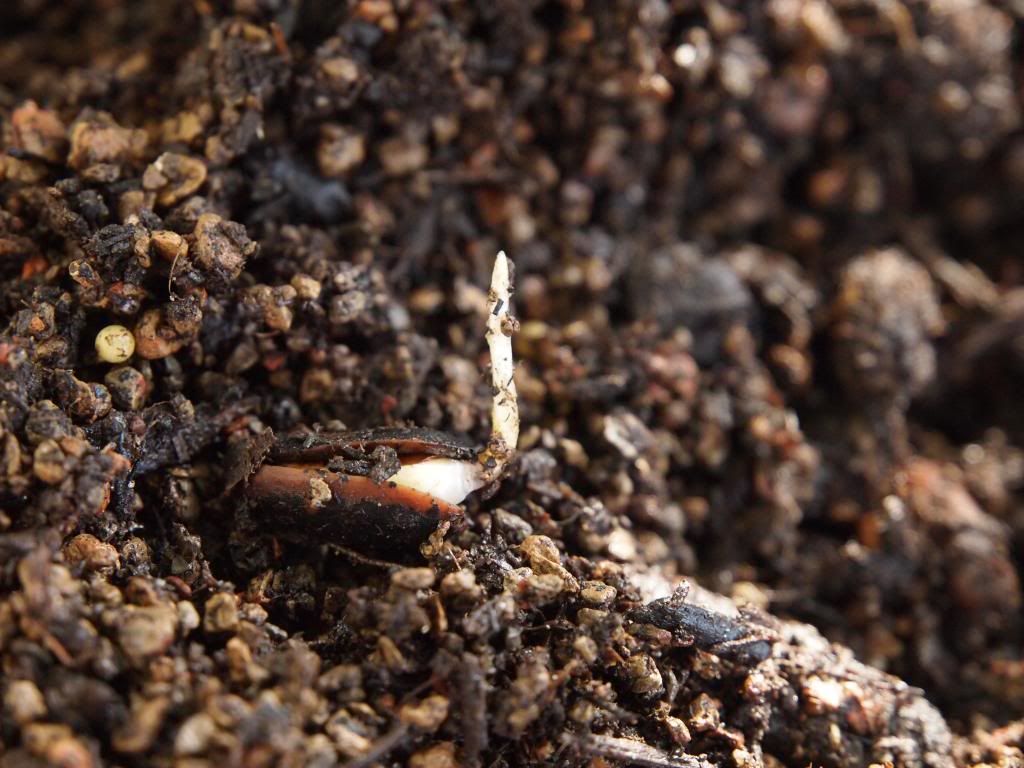 June 29, the leaves appear