Mexican Lime Tree (Semi-Dwarf)
jmeena
(9 Los Angeles, East SF Valley)
April 22, 2013
Hello,
I'm new to GardenWeb. I live in Los Angeles. I have a Mexican lime tree (semi-dwarf) purchased approx. 2-3 years ago. It's always been in a pot (the same one pictured).
I think I've harvested maybe a handful of limes from it, total. It flowers but not fruit. Sometimes a small fruit will grow but turns black.
Can anyone tell me what is wrong with it? I'm attaching pics.
Thank you in advance.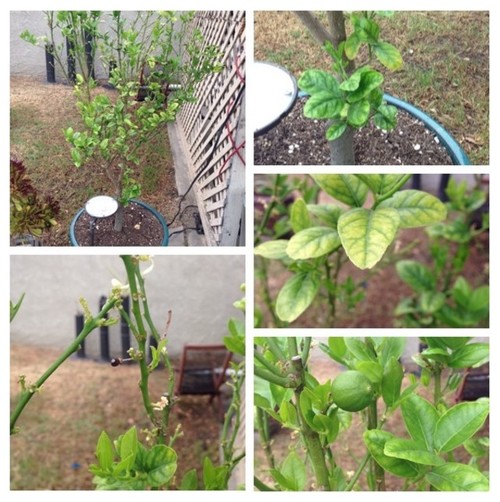 This post was edited by jmeena on Mon, Apr 22, 13 at 13:36