Ponderosa Lemon, rain and sun!
greenman28 NorCal 7b/8a
April 2, 2012
Hey, Mike, I thought you'd enjoy a little Ponderosa update! ;-)
I was lucky enough to be able to leave this tree outside during some of the recent rainstorms
(when the temps stayed above 50ðF). The rainwashing was nice, especially after dealing with Spider Mites
and repeated applications of Neem throughout the Winter.
Here are a few shots. Notice that I removed the Jade plants....
I re-potted the Jades and gave them to my brother down in Sacramento (he froze his this Winter).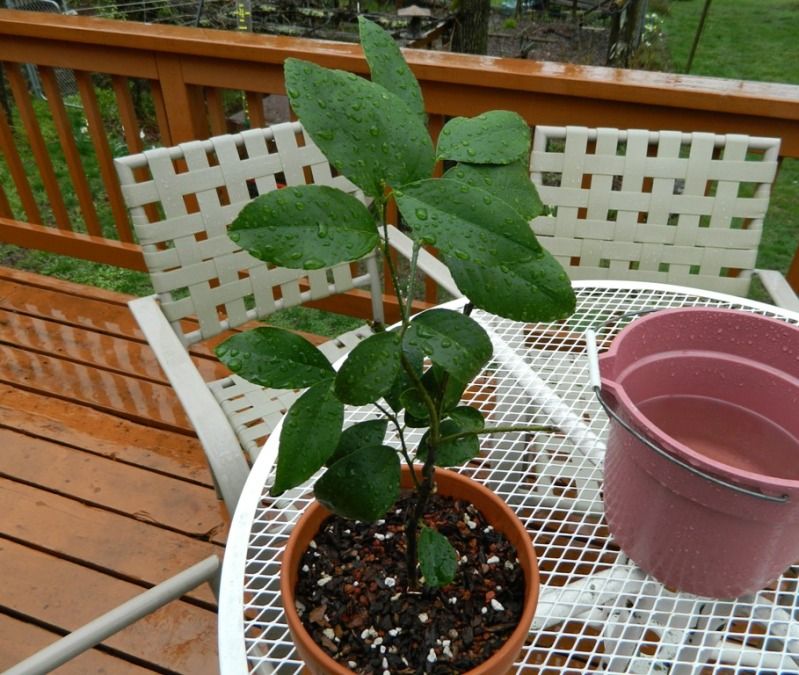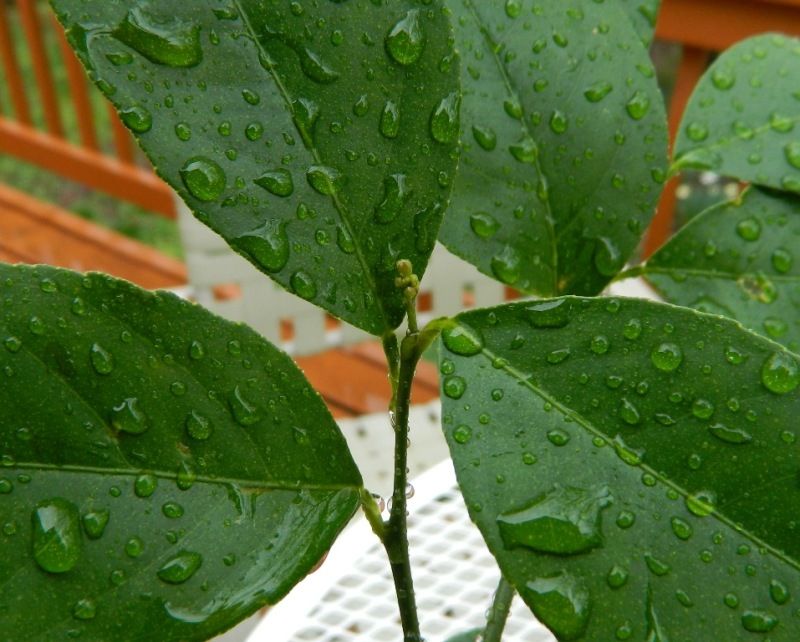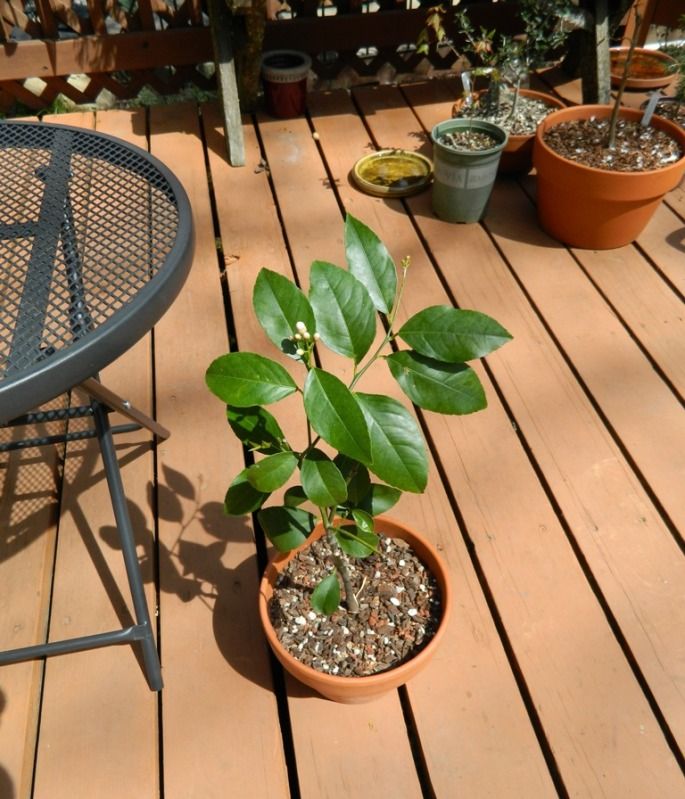 Josh