SomeBrug Photos
Finally got a minute to post some new beauties for you. Hope you'll enjoy!
kasha77
Brenda B gave me these seeds this spring, and they're blooming now. It's a cross between Dorthea X Esmeraldas X Mt Magic. She's petite and cute! No noticeable fragrance though.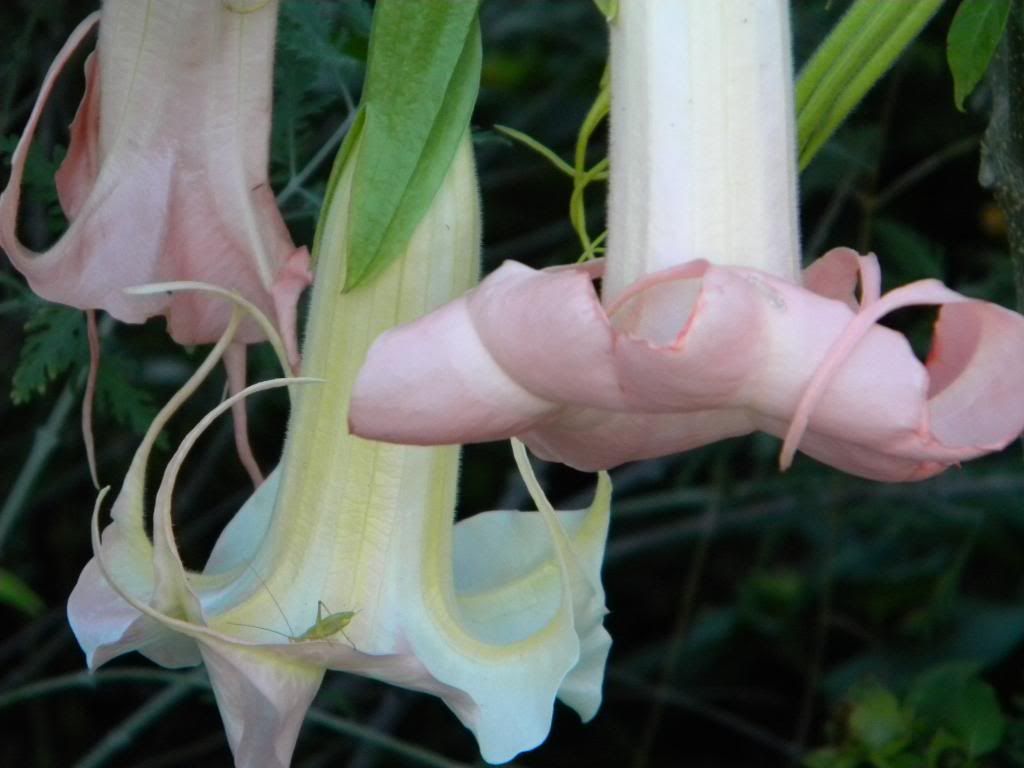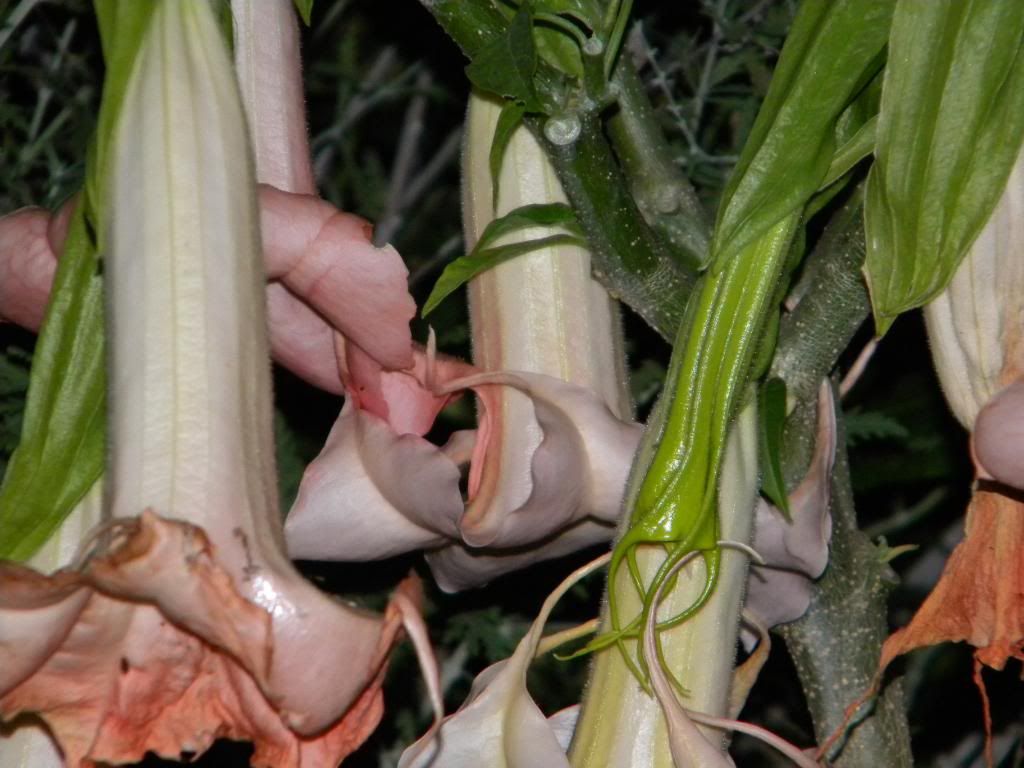 This is her sister, a larger brug with bigger darker pink flowers. Best of all, her flowers smell like an orange gardenia!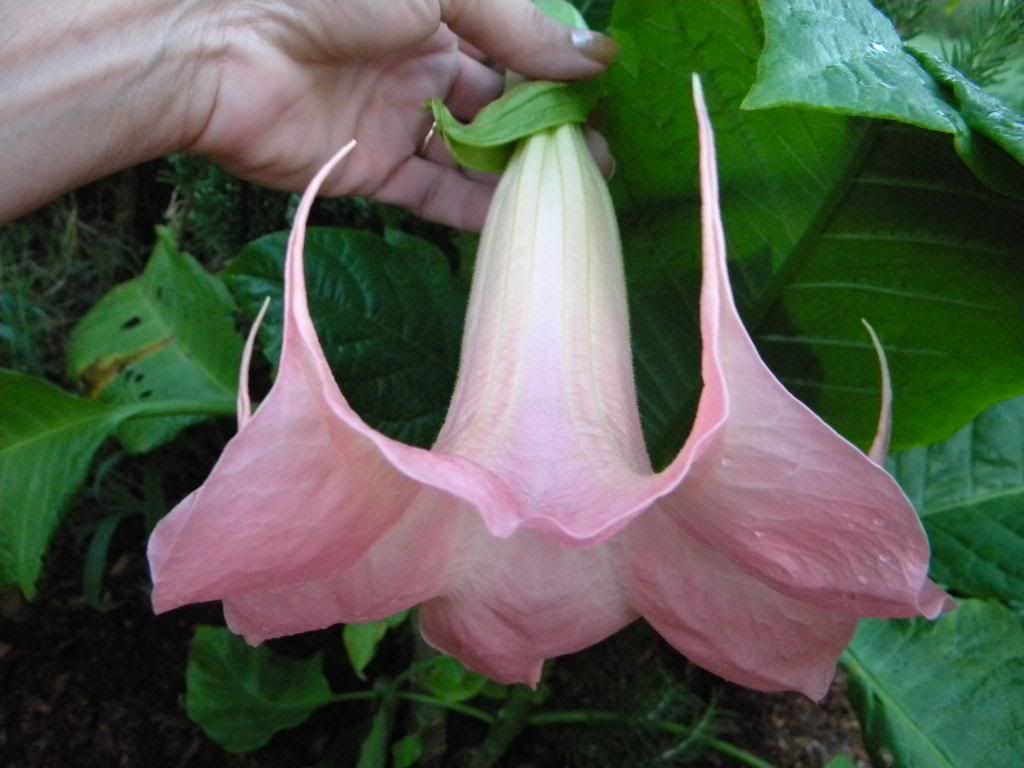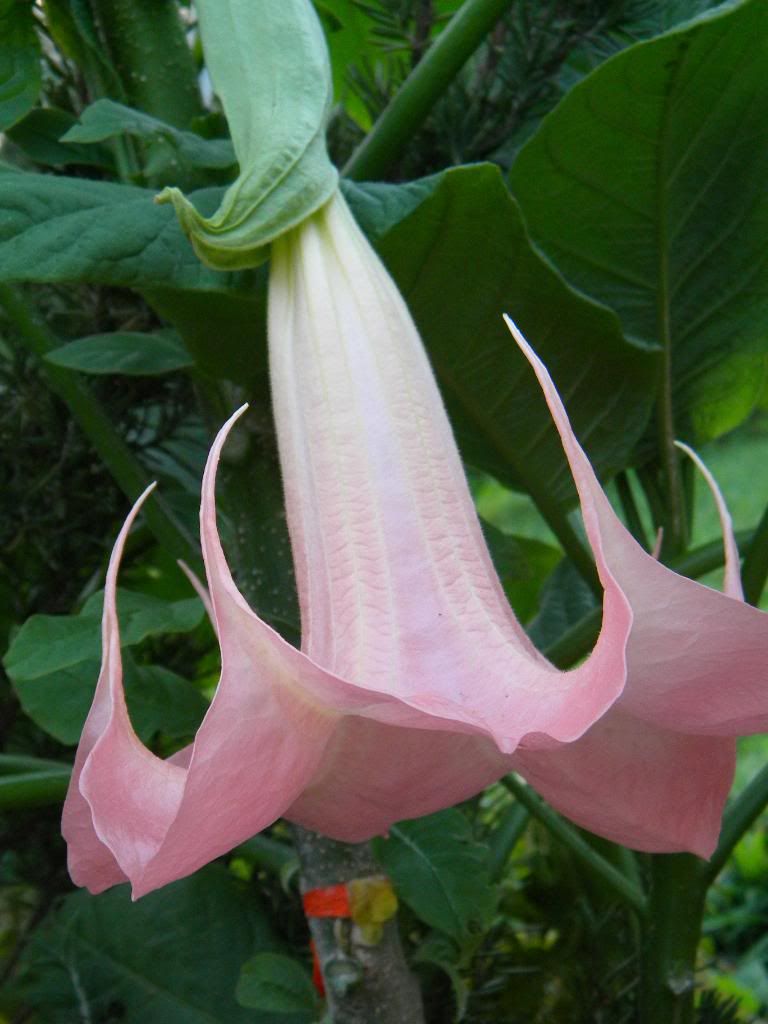 Thank you Brenda, I feel honored to be a part of your creative breeding program. Great job!
Xena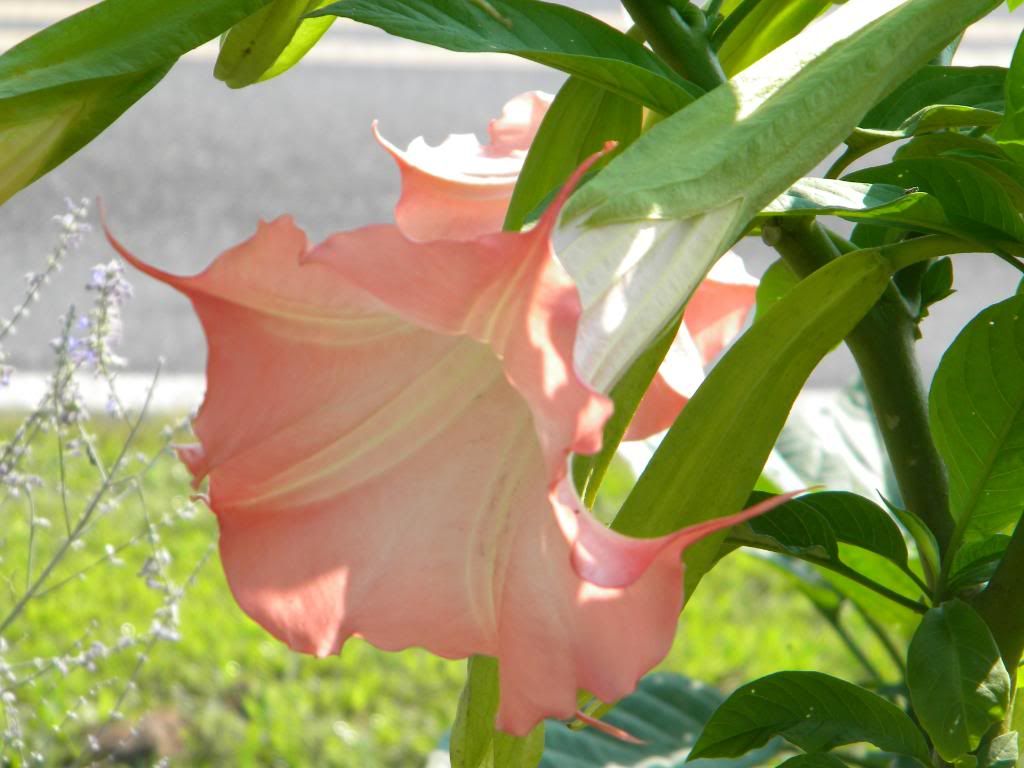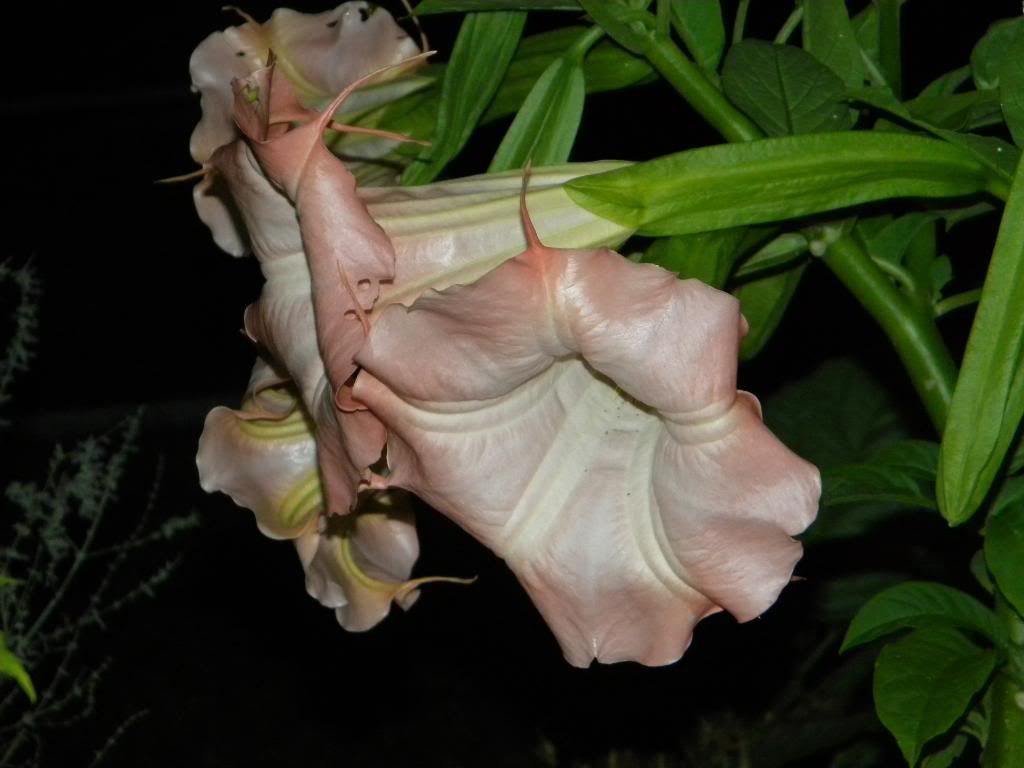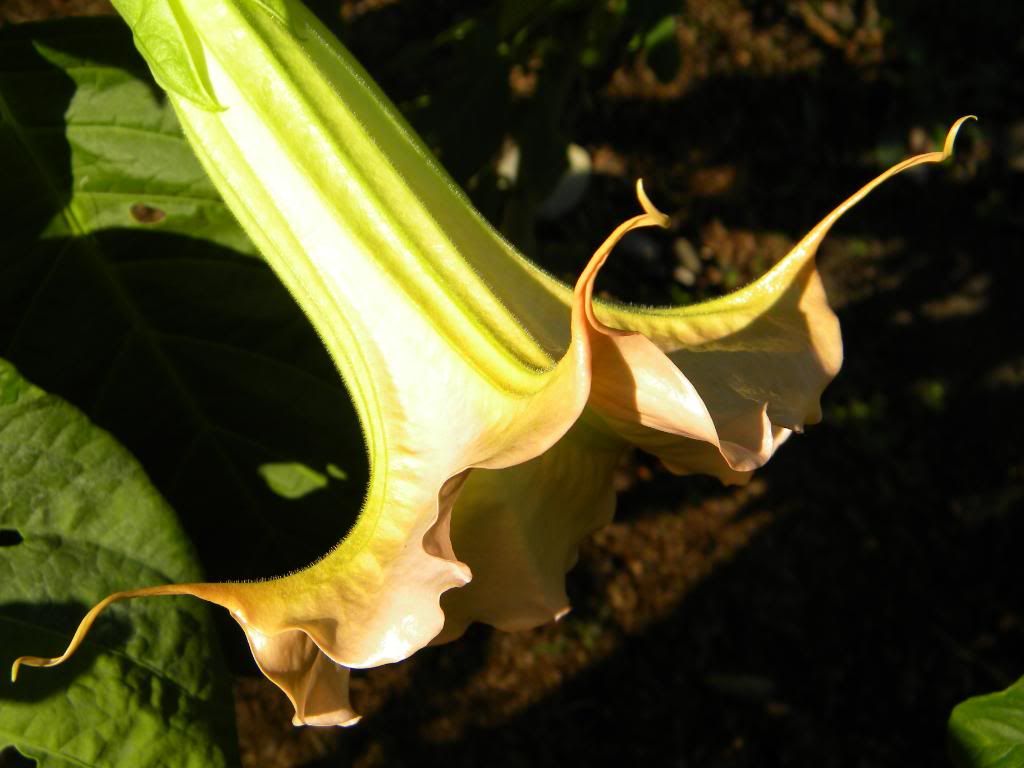 Charles Grimaldi