Spotty Yellow Leaves on a Young Meyer Lemon?
Jessicasgrowincitrus
April 12, 2011
Curious to know if anyone can help me determine what is causing the yellowing spots on the leaves of my meyer?
I transplanted it about a month ago into the gritty mix, and water it roughly every three days per the stick-in-the-soil method. But it seems that these yellow spots are not going to go away.
I am using 1/4 t.FP diluted in one gallon of water per the instructions with 1 t of vinegar in the water too. So I am guessing it is not a nutrient issue...
I am stumped.
Front of leaves up close: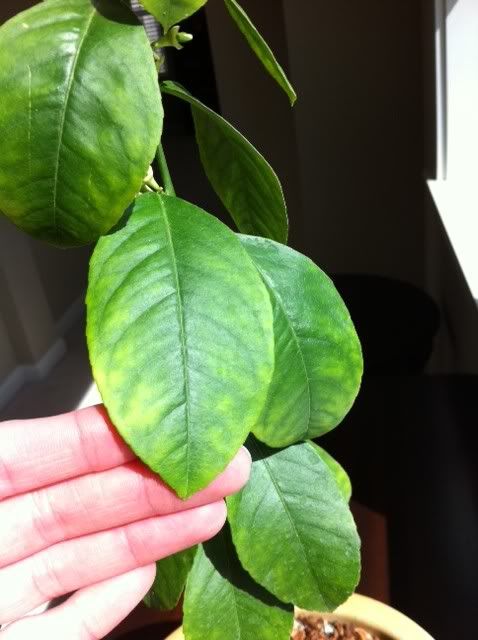 Back of leaves up close: The sun is shining through them, so it may be slightly exaggerated, but they are still not a nice deep green like they are suppose to be....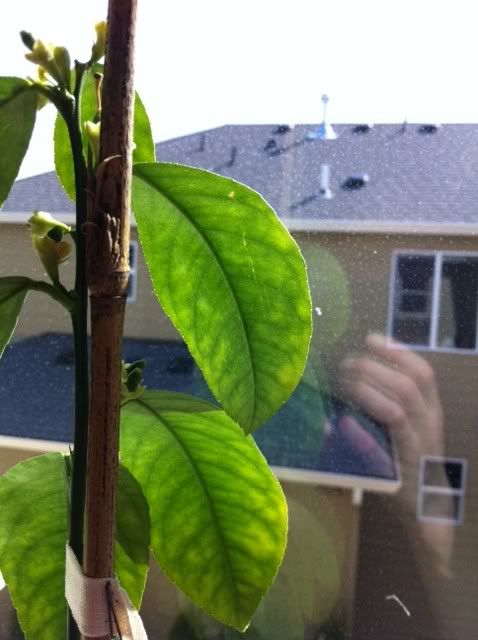 Your thoughts?
~Jessica