This made me cry...
chaparralgirl
(Sonoran Desert (CA))
August 5, 2013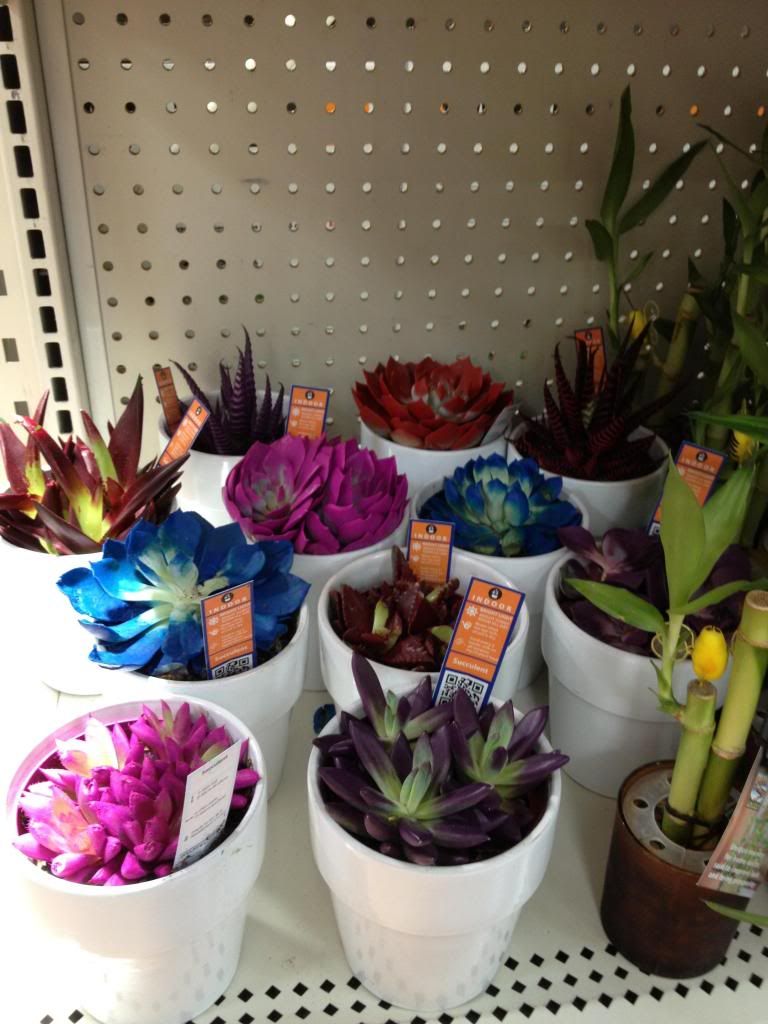 Yes, I did a search on the Forum, and yes, I saw that this is hardly a new thing, or a new topic of discussion. STILL. I saw this at Wal-Mart the other day (alongside some positively gorgeous succulents that I. CAN'T. BUY., which also made me cry), and I simply had to take a picture and share. I'm left bereft, on my knees, begging the question, "Whyyyyyyyyyyyyy, o Lord in Heaven??? Whyyyyyy???" (Which was followed by the equally appropriate question, "How the aech-ee-double-hockey-sticks are these poor things supposed to photosynthesize???")
Of course, I know the answer. It's for the same reason they glue those ridiculous straw flowers onto plants that don't even produce flowers of that type. To sell plants. Because most average shoppers don't know a Crassulaceae from Cacti. Nor do they care. I just think it's a crime - a crime, I tell you! - to do that to those poor plants, perfect just they way they were before being *gag* painted.
*sigh*
*CG*