Meyer lemon update (pics)
timsf
(CA Z8B/Sunset17)
May 13, 2012
Hi all,
Just wanted to give a photo update of one of the Improved Meyer Lemon trees (IML#3) from Four Winds (obtained from my local SF nursery) that I planted a little over 2 years ago.
I initially was watering 2x/week (5 gal each), but am now down to once every 2 weeks, and I fertilize religiously every Valentine's Day, Memorial Day, and Labor Day with GreenAll Citrus and Avocado fertilizer.
We live on a hill in SF, and strong winds come from down the hill (to the right in first pic) all day throughout the Summer. Fortunately, a wall and the neightbor's boxwood hedge blunts the gales allowing the tree(s) are becoming established.
Mar. 2010:
3 IML trees planted between lavendar (L. angustifolia 'Vera'); IML#3 is in the foreground.
IML#3 height at planting: 1 1/2 ft. tall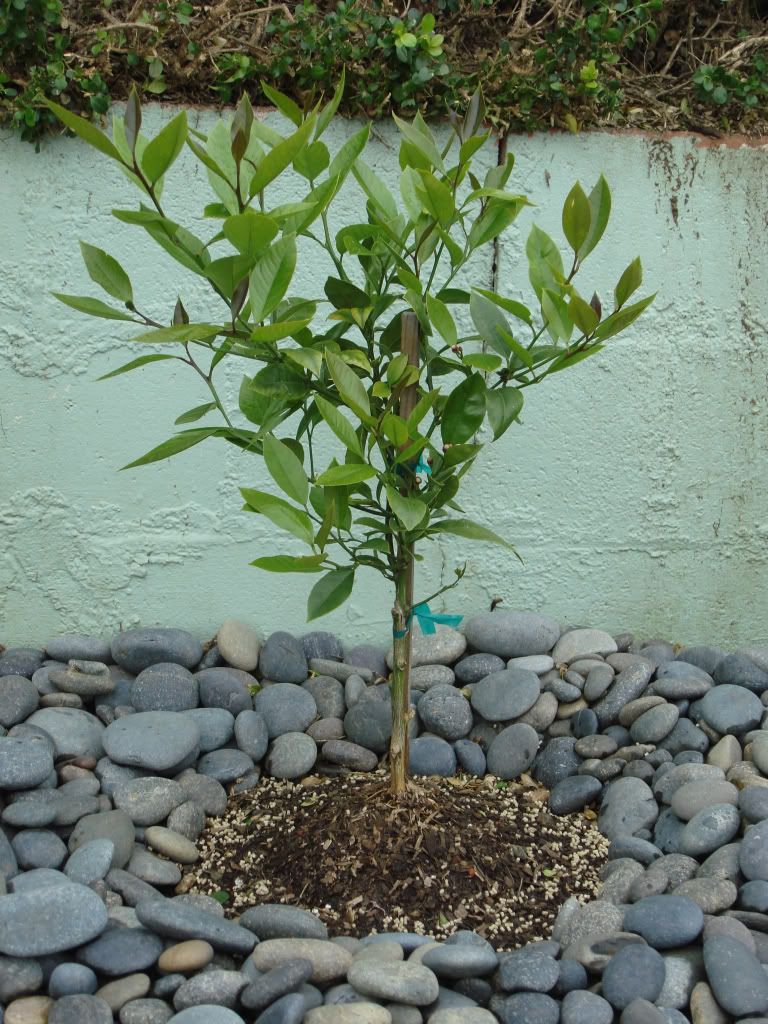 Summer 2011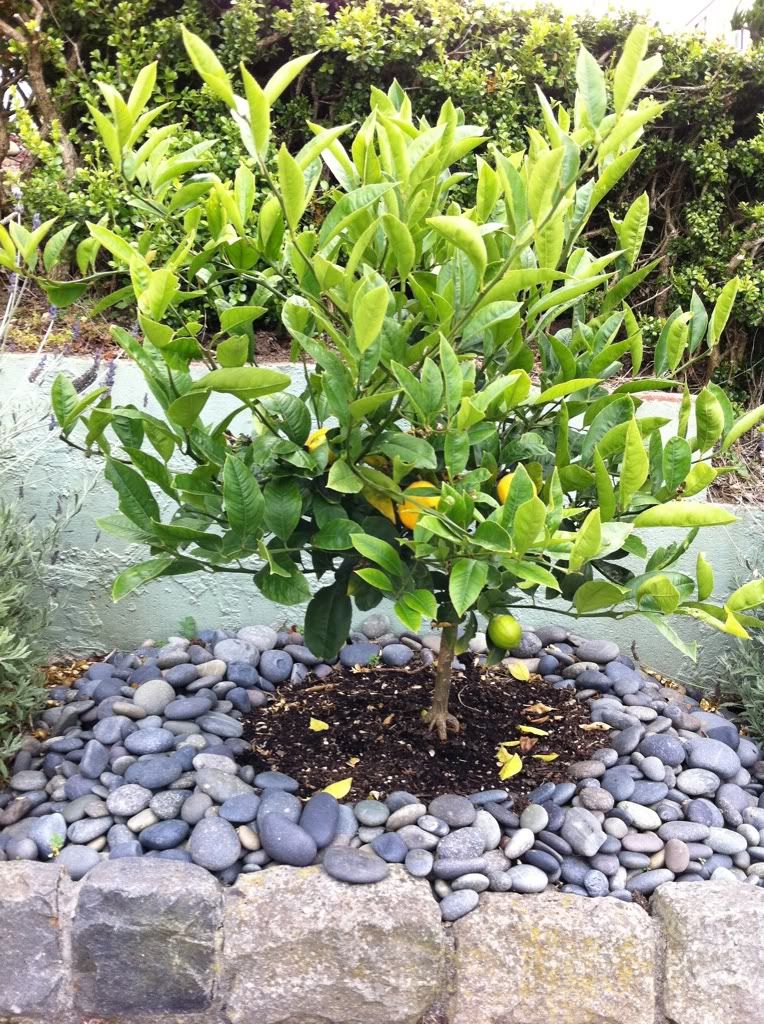 Winter 2011: By the late Summer, I'd gone a little crazy with the pruners and trimmed back a bit more of the tree's skirt than I probably should have.
Apr. 2012: New flush of leaves. I've been spraying FE at the rate of 2x/month since late Winter to control leafrollers, and I've noticed less infestation.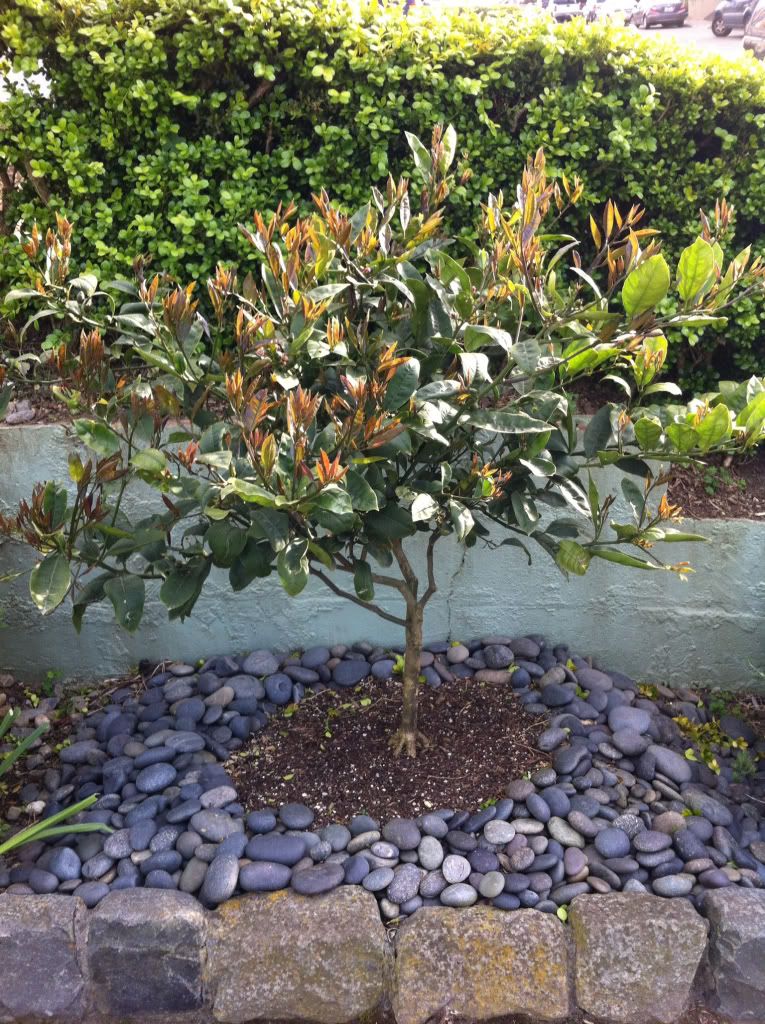 May 12, 2012/today: IML#3's stands currently at 4 ft. tall x 5 ft. wide. I'm amazed at how much growth has taken place in the new leaves in less than 1 month. I'm determined to keep away from the pruners this year(!)...
Thanks for viewing :-)
Tim