One more identification question.
_sbgibbons_
August 11, 2014
I've had the smaller Graptopetalum Paraguayense for a while now (it was my first succulent) and today I bought a bigger one, but when I got them home and looked at them side by side I realized that they don't really look the same at all. I know that succulents can look different from sun exposure and all of that, but I'm wondering if maybe they aren't the same thing.. Also what are the little raised bumps on the larger Ghost plant (scale maybe?) Is there anything I can do to get rid of those? Thanks again for all of your help! - Sam. :)
Ps- I can only post one picture at a time, so the other one will be a follow up.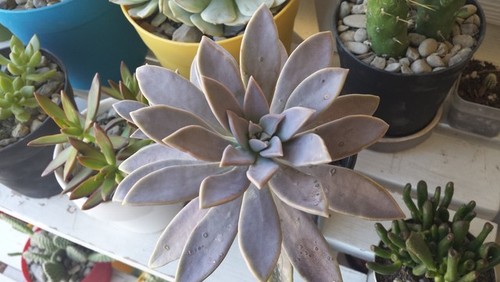 This post was edited by Sbgibbons on Mon, Aug 11, 14 at 20:09