More heat surviving blooms
nckvilledudes
(7a NC)
June 11, 2008
Noticed a few new blooms today while outside early this morning cleaning out the fish pond filter. One of the plants had been blooming for a while but I thought I was just getting some weird freaky small miscolored blooms on Tie Dye because of the heat. Then I remembered I had planted Radiance close to Tie Dye last year and I realized that was what it was.
Individual bloom.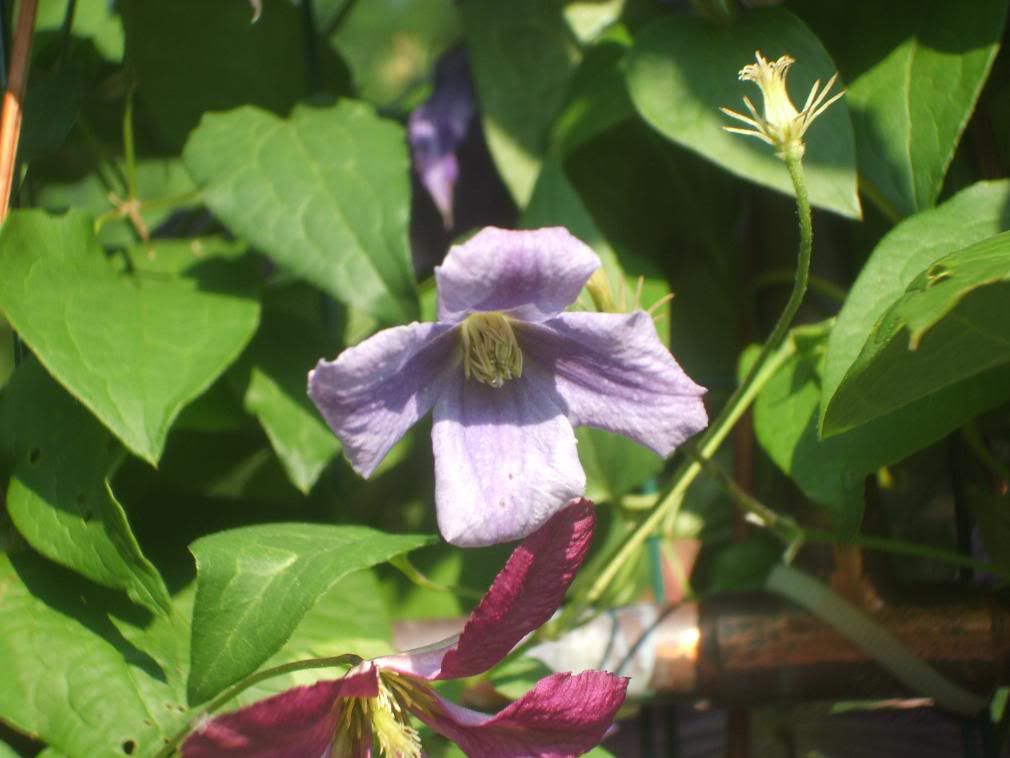 Radiance dead center with Tie Dye off to the left.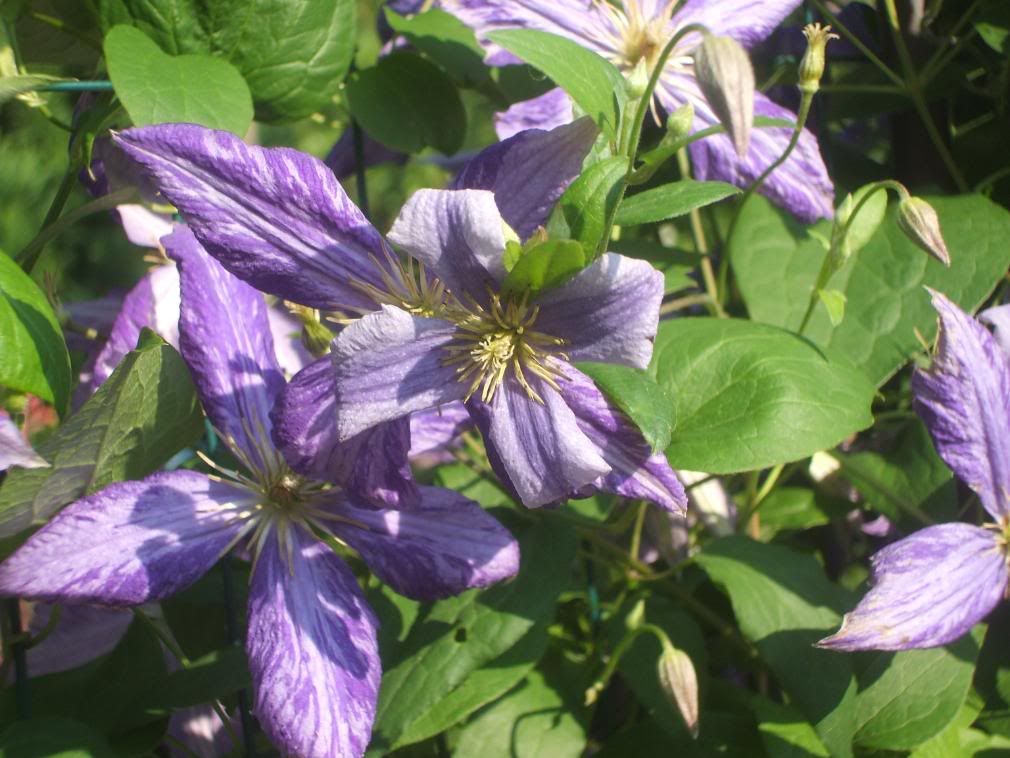 Radiance fully open dead center with one right above and to the right not yet fully open.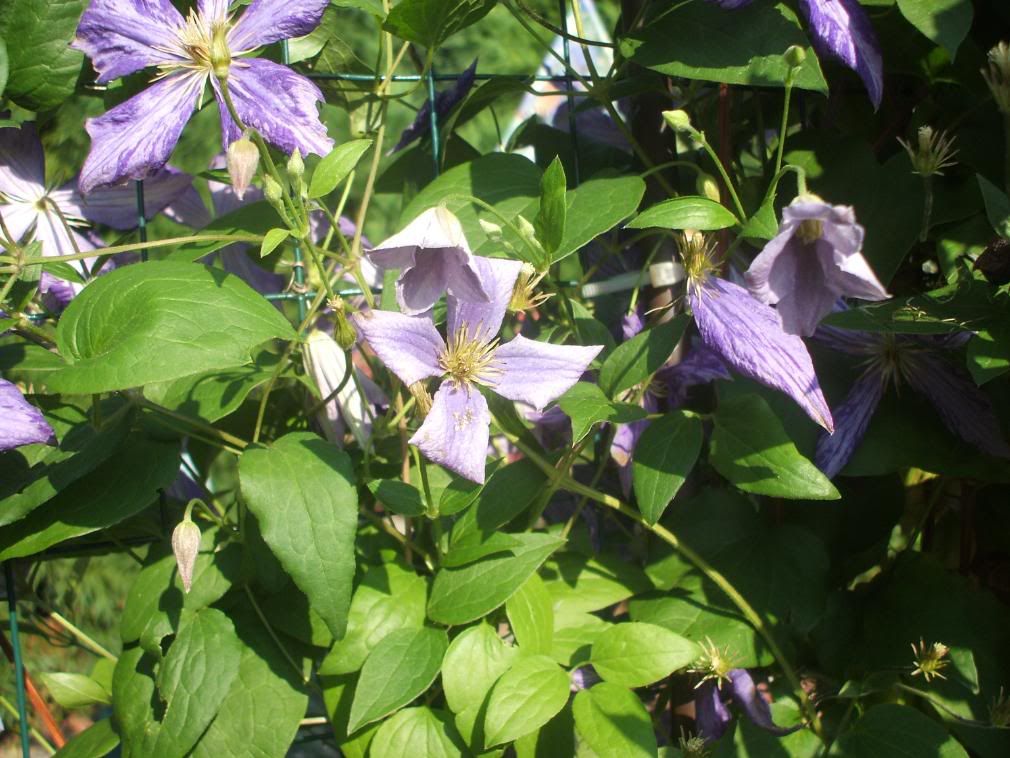 Kaui's first bloom with slight purple color along the edge of the sepals. This clematis has a slight floral fragrance as well.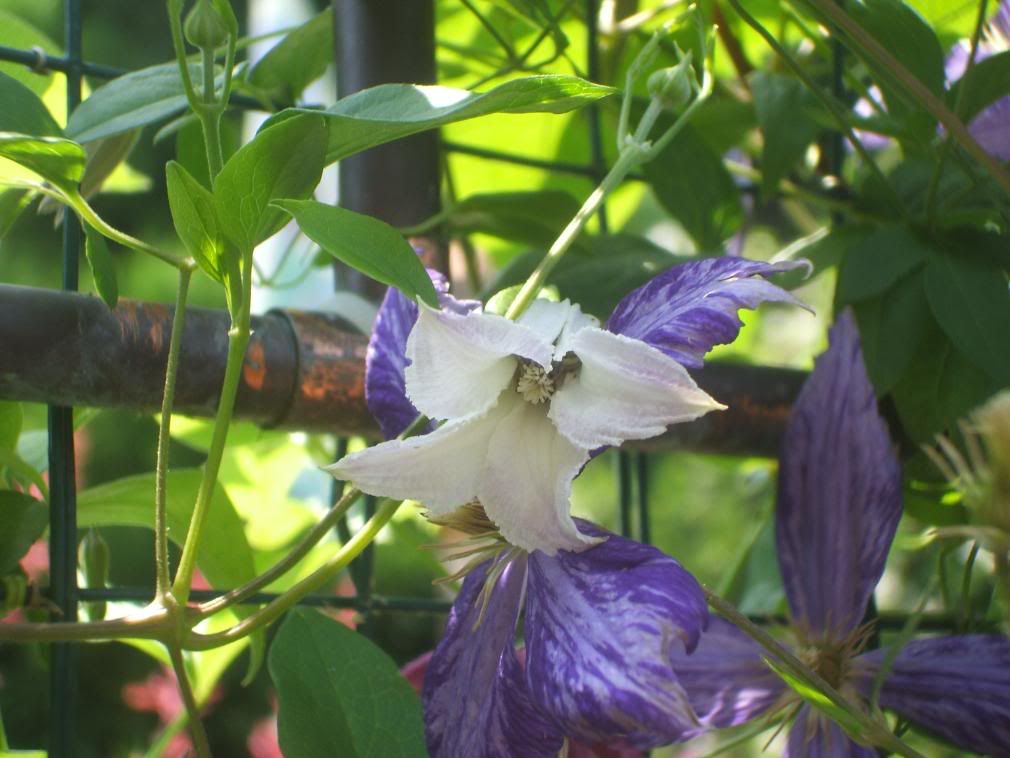 Looking at the clematis on its side the form looks like an integrifolia but the vines do climb. More buds forming so am anxious to see how it does.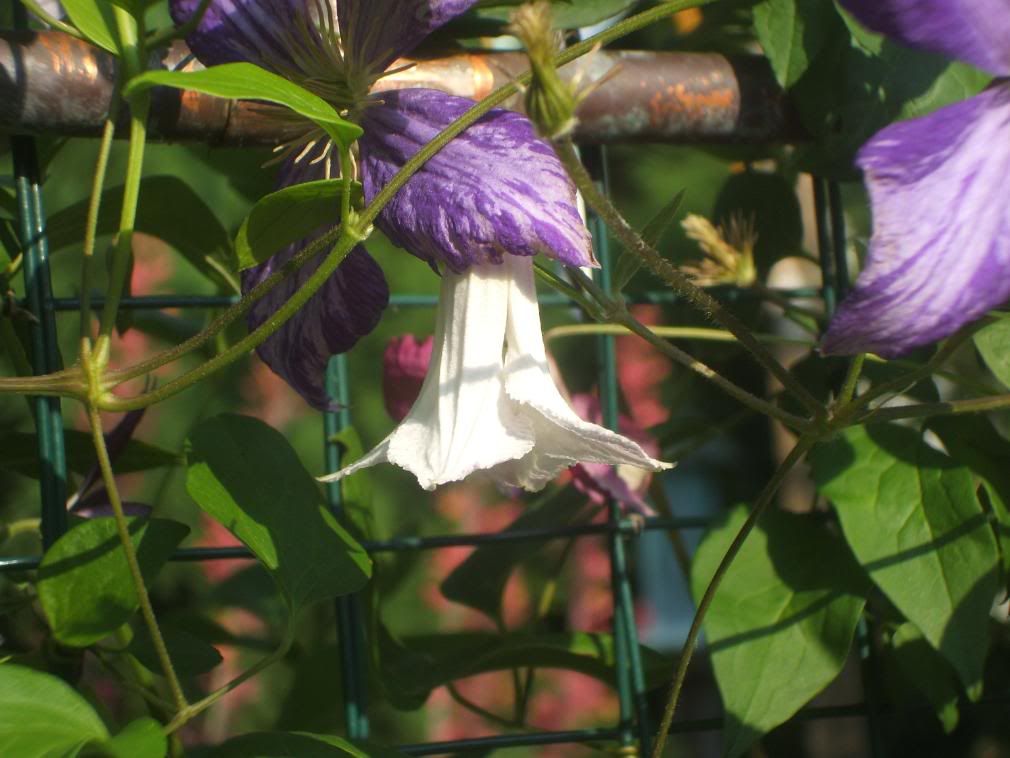 My texensis plant is budded up and well over 8 feet tall. The blooms seem right now to be on the top of the vines even though the vines were pinched back several times during the growing period.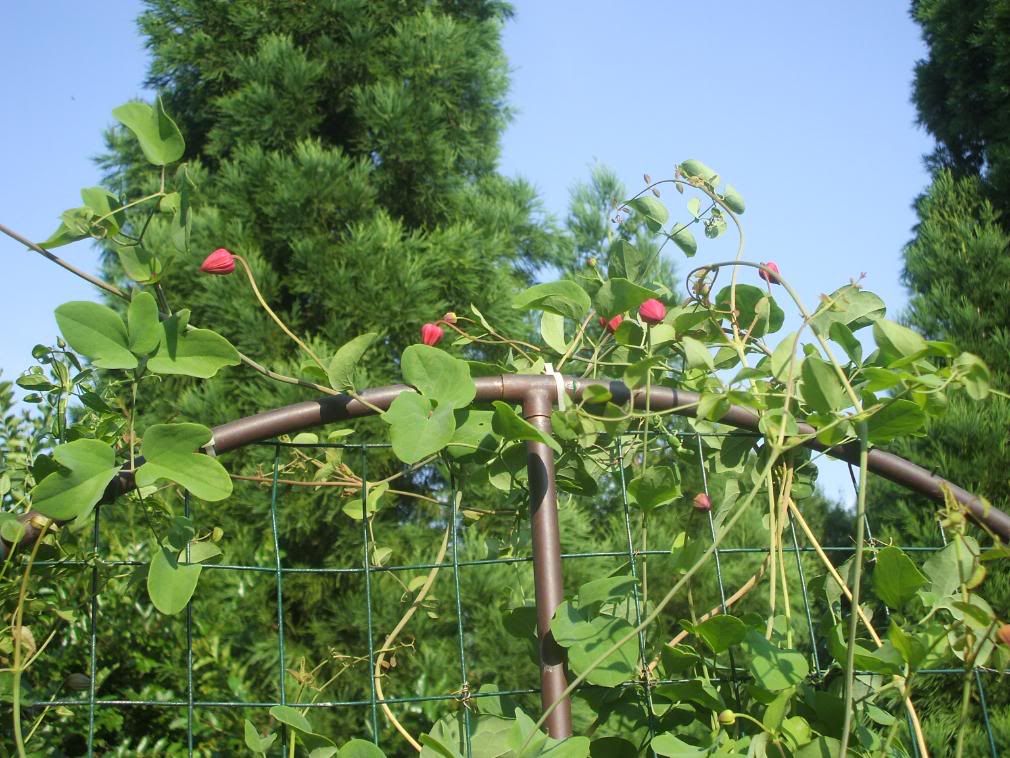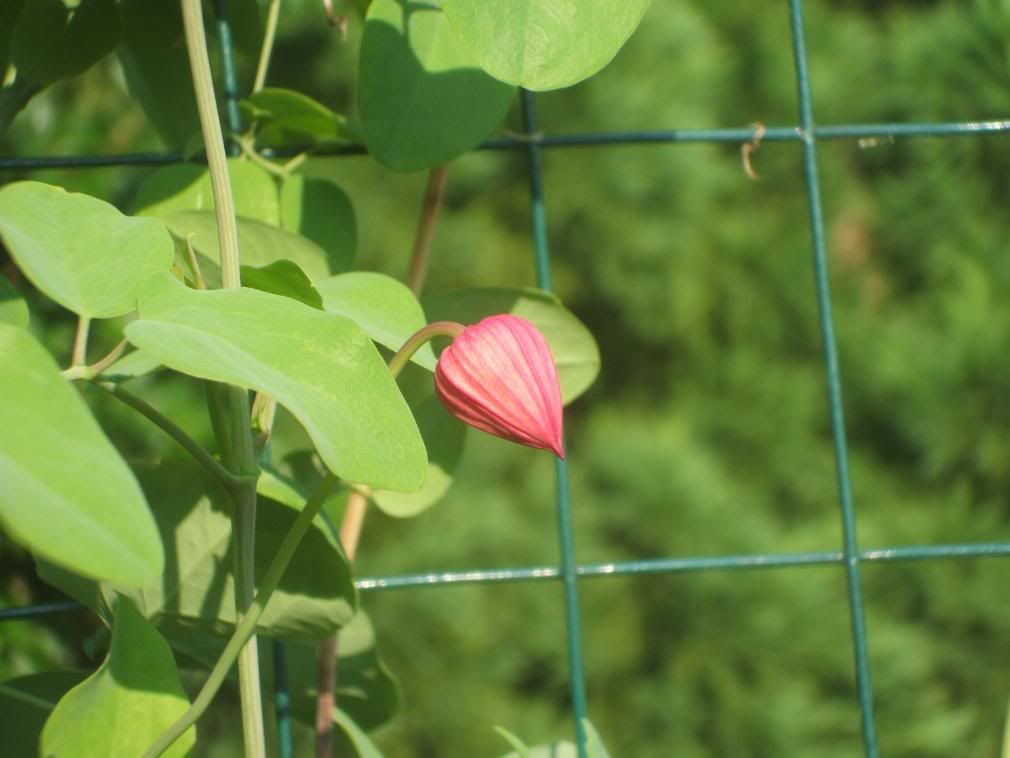 First colored up glaucophylla bud in the center with viorna off to the left.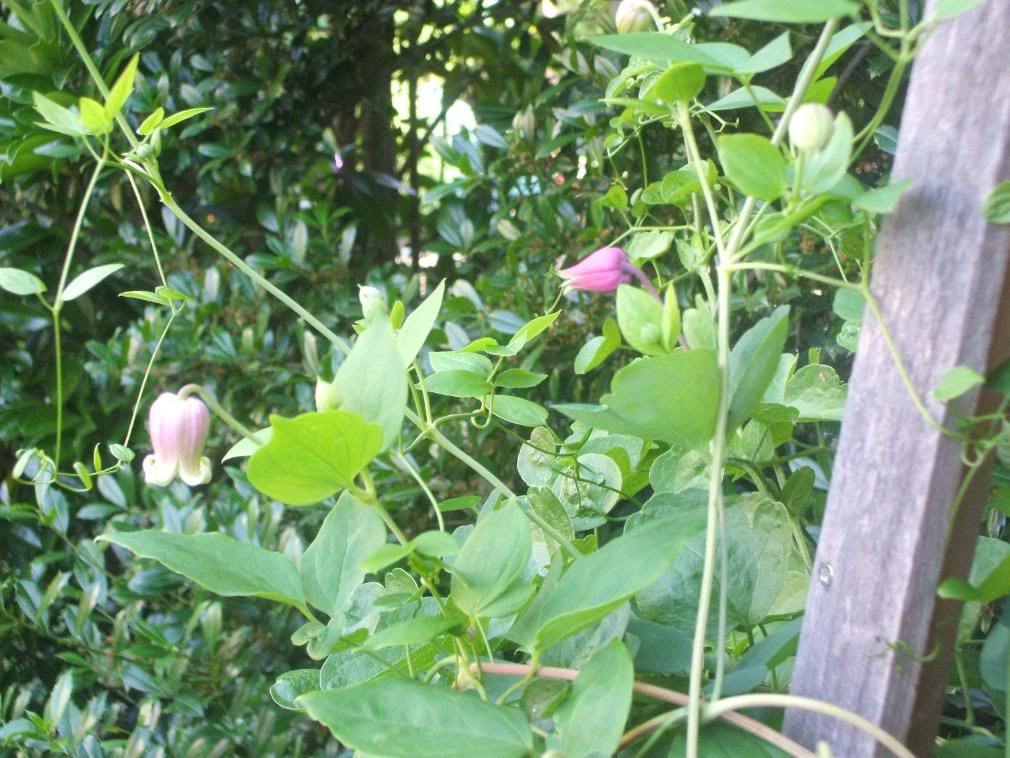 A newer shot of Kermesina with Blekitny Aniol. Kermesina just had one flower open when I posted previously.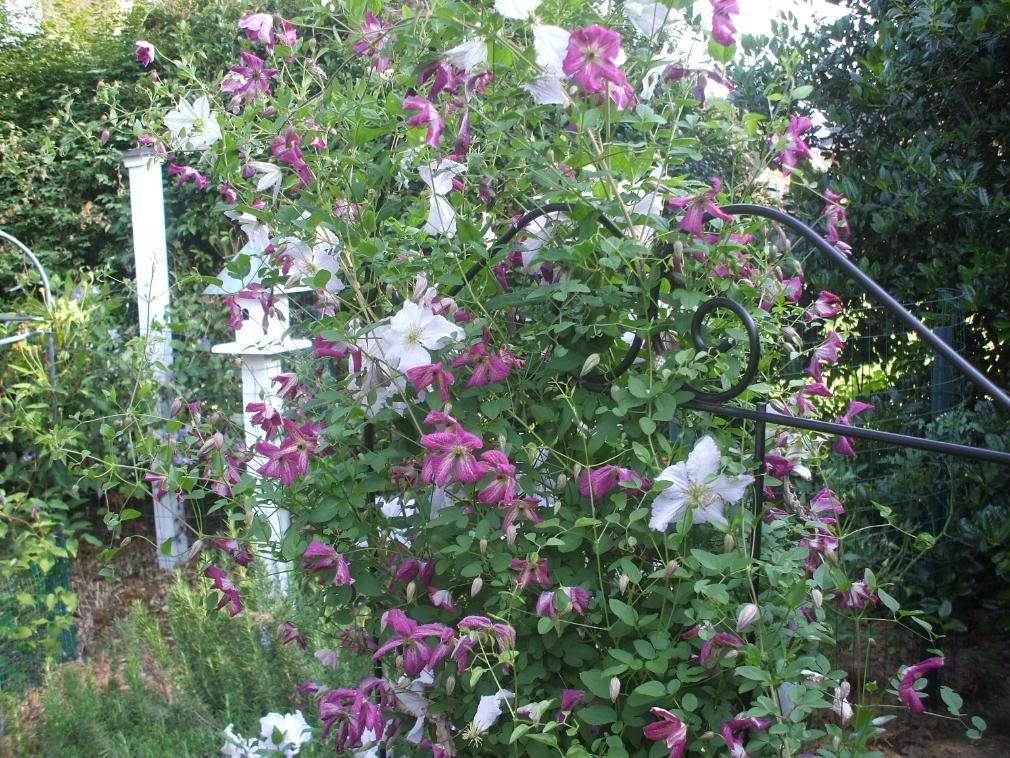 Already posted a picture of this combo before but after a week of 95+ degree temps and both Tie Dye and Abundance are still going like crazy. I have always loved Tie Dye but it has really shown itself to be a trooper this year. Abundance isn't too shabby herself.