Clematis Newbie-Couple pics
shannababy
(5b)
June 19, 2013
Hi there, I'm very new to clematis but I read a lot last year and planted a bunch in the summer,Unfortunately I came back from vacation this year after everything had sprouted and my husband had done the best he could training everything up the trellis. I didn't have the heart to trim anything with buds, so please be kind.
First bloom on Henryi, Lots of huge buds on very long stalks. Planted in Sept last year so I'm pretty happy its taken off.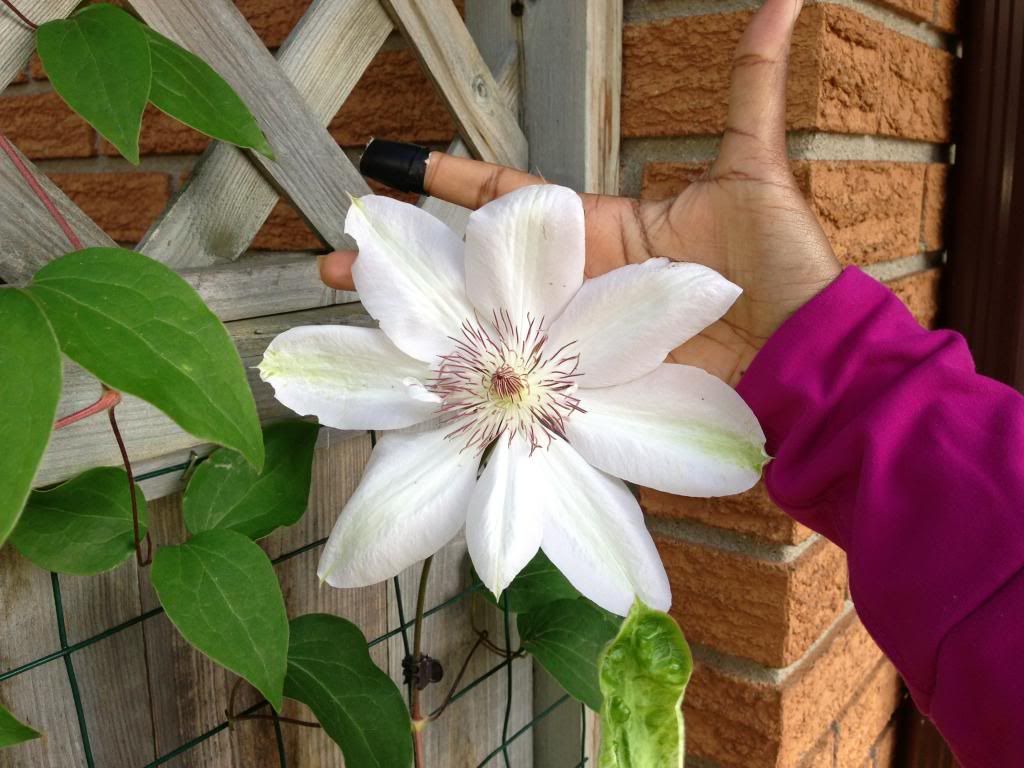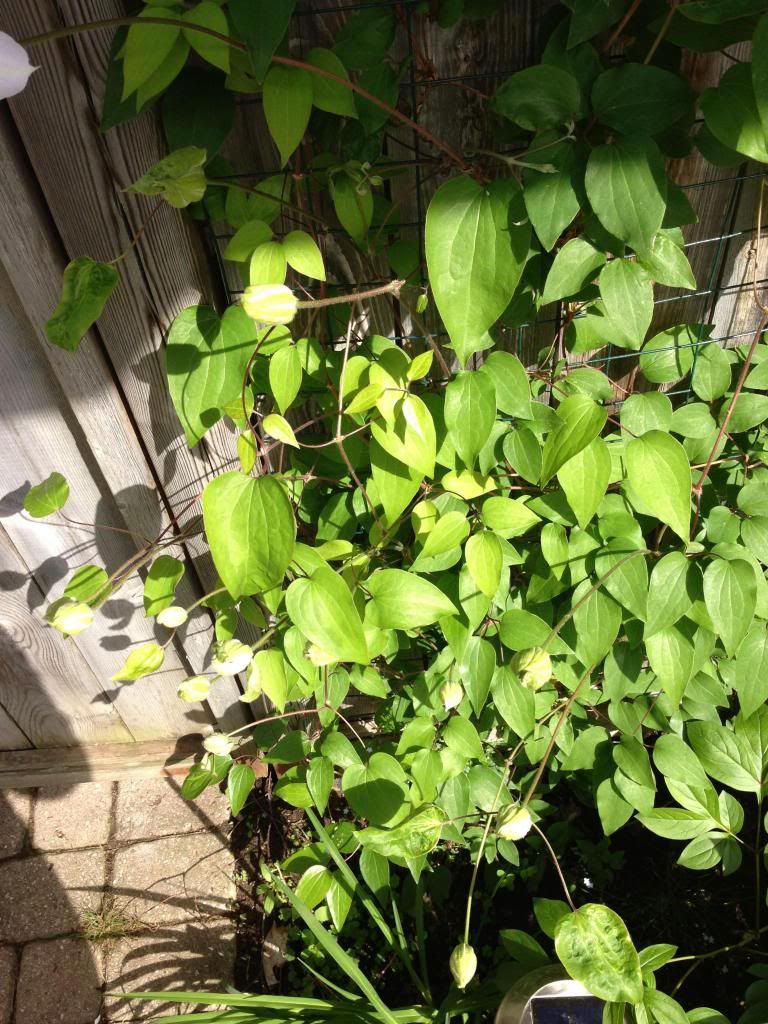 Belle of Woking I believe. This was a rescue Clem, so I'm glad I got to see some flowers.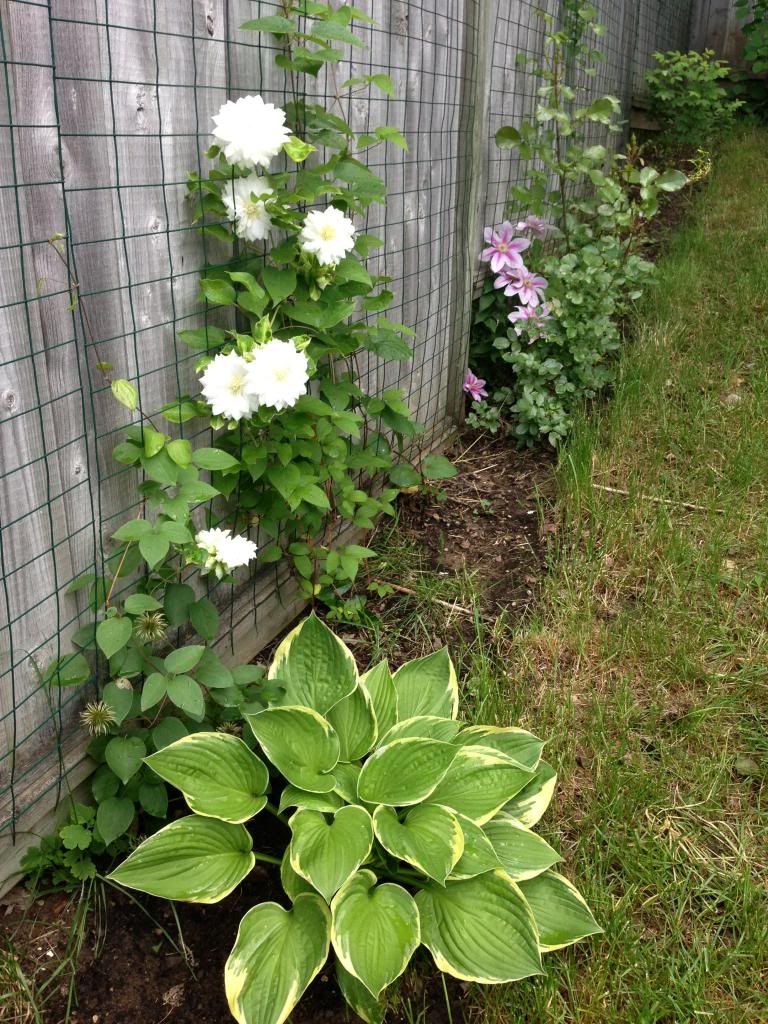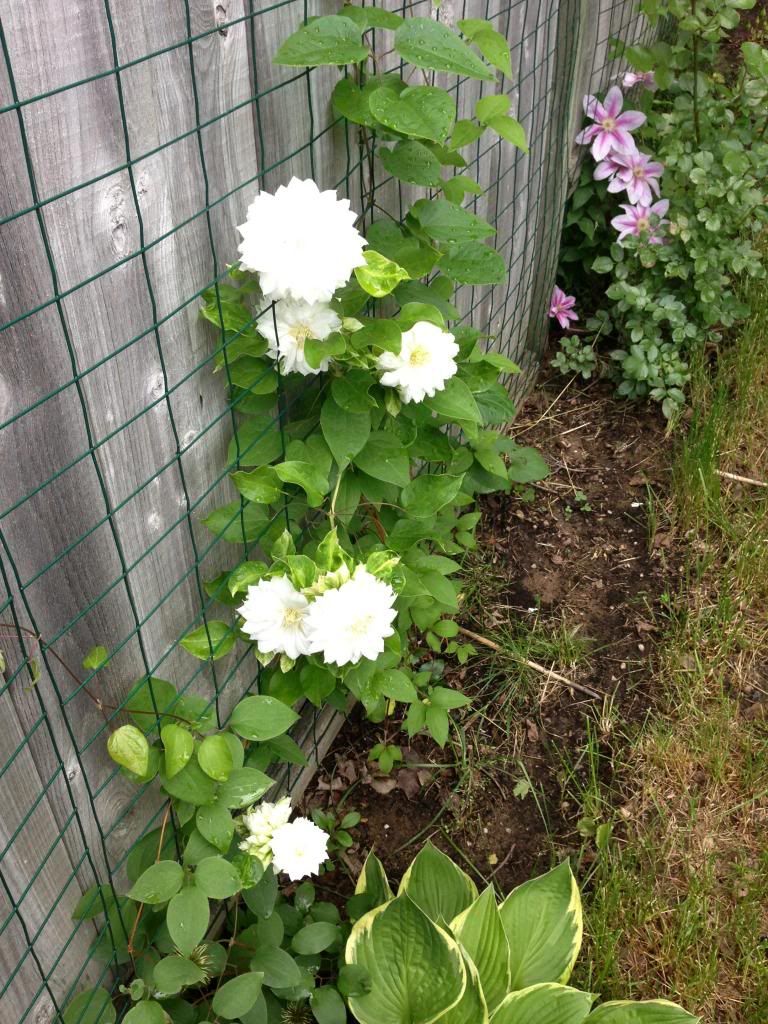 Angela( i think) didn't quite make it up the trellis, She'll be trimmed when she's done and retrained.

Hyde Hall, one of 2 I picked up, masses of flowers on both, Will train after done flowering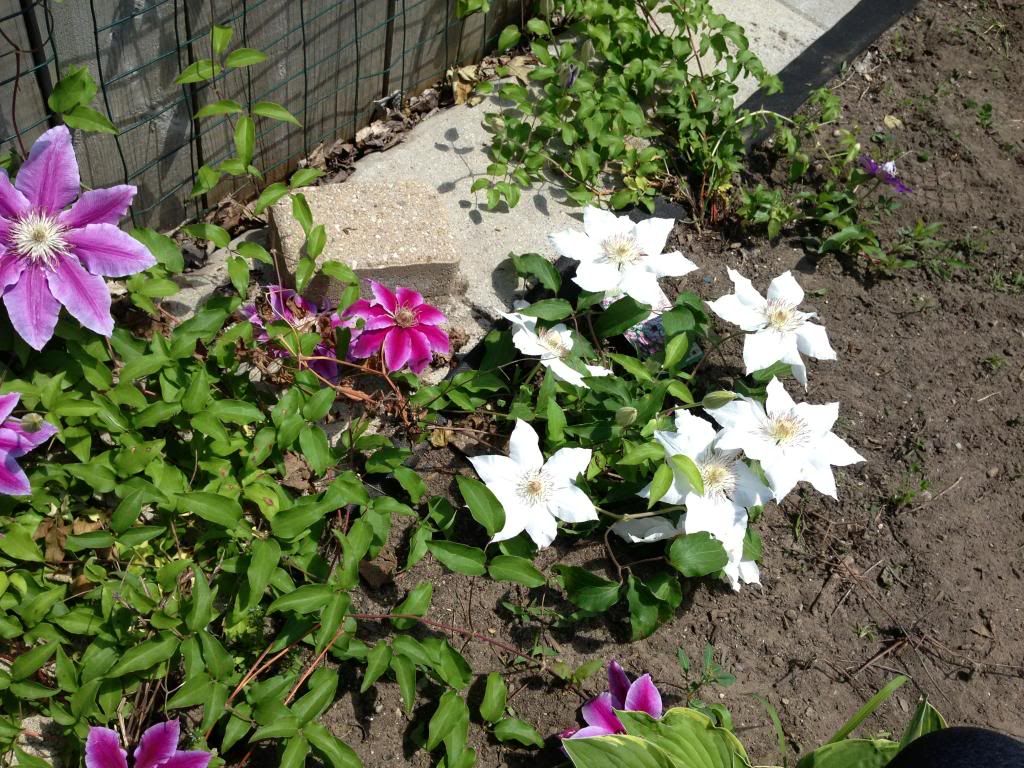 And lastly, not a clematis but my Dogwood Venus, Had to go out of my way to get one as shes supposedly not hardy here but she made it through our horrendous winter and is a traffic stopping showstopper her very first year. This is week 4 of blooms! Lost 3 branches last night because of such strong winds here but still beautiful.