A Couple of my Clematis
LindaMA
(MA z5)
June 30, 2013
Clematis is one of my favorite vines, I love them and have somewhere around 10 or 11 so far. Unfortunately, I'm running out of places to plant them and am in the process of trying to figure out where to move a couple of mine that aren't doing well in the spot where they're currently planted.
Here are a couple of photos of the ones that are currently in bloom in my garden.
Madame Baron-Veillard, Hagley Hybrid and Bonanza
Silver Moon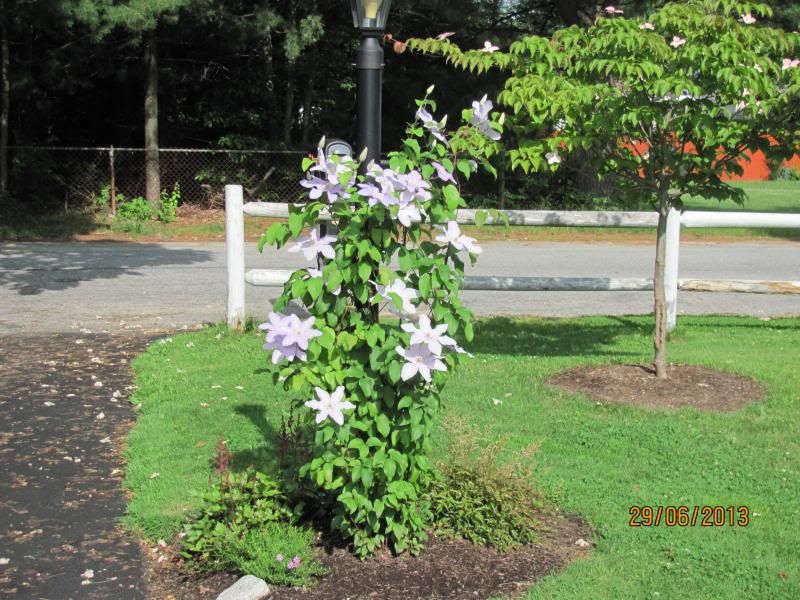 Venosa Violacea - This photo does not do the vine justice.