Boo hoo...clematis wilt?
lisa33
(6b Bucks County PA)
June 2, 2010
I planted this Nelly Moser last spring and transplanted it to this location in the fall. A week ago it looked like this: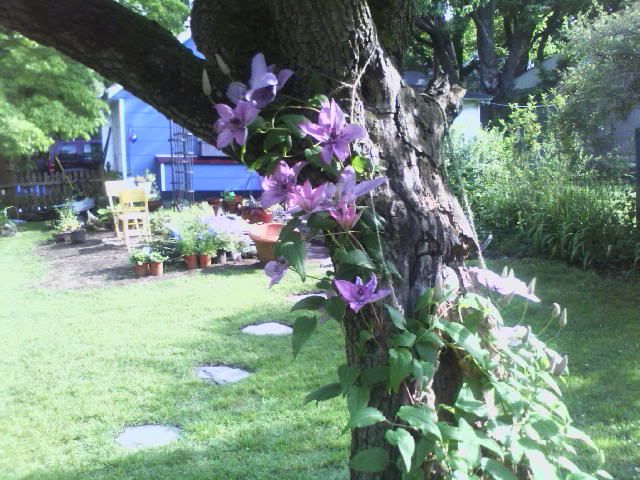 Now it looks like this: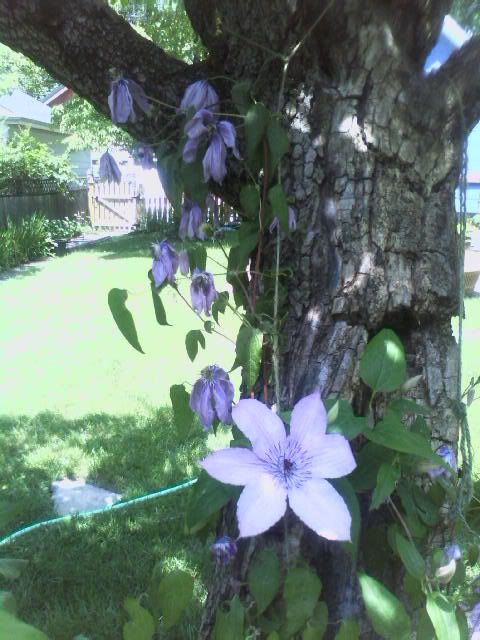 More than 2/3rds of it seems to be impacted. Should I try to gingerly extricate the one stem that doesn't seem impacted or cut the whole thing down? Or none of the above? Boo hoo...
Thanks in advance for your help,
Lisa