Brug Season Wrap-Up (pic heavy)
Dave in NoVA • 7a • Northern VA
November 17, 2009
Well gang,
All the plants are now chopped down and either compost-to-be or in small pots in my garage. A few were rooted for local friends.
Here's a pictoral wrap-up of what bloomed this season:
Bo's Golden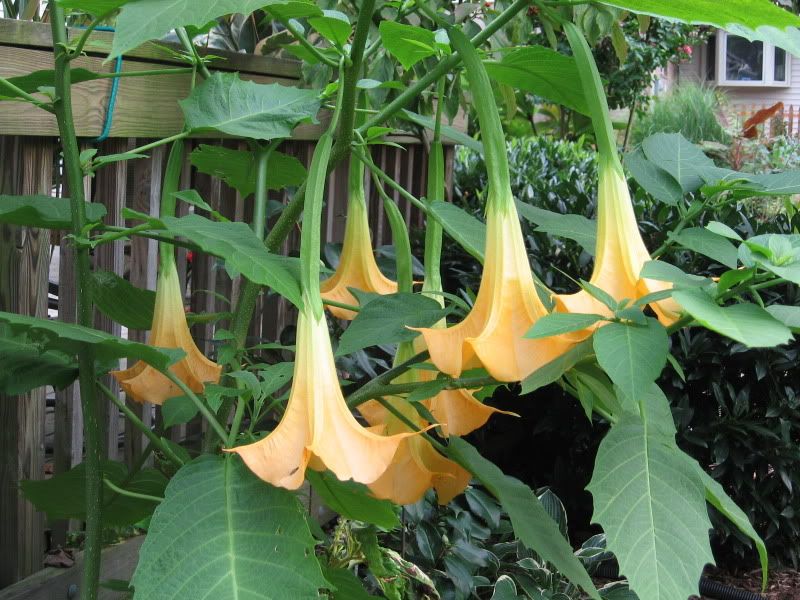 Closeup:
No-ID Yellow: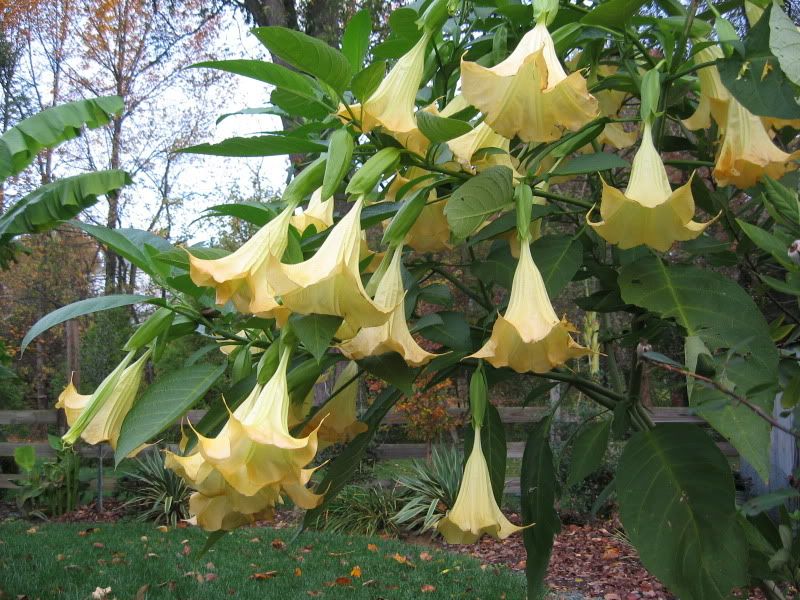 Mis B Havin'
Santa Rosa: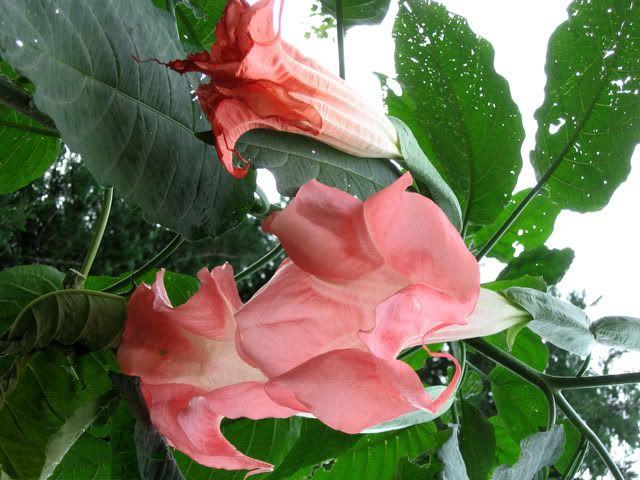 Maya (Sunset?):
Also some bloomed that I didn't get pictures of: Cherub, Strawberry Creme, no-ID peach, Jessie Noel, no-ID double white.
Here's Katie giving me direction on where to plant the Japanese holly.
Fall is a time for picking up leaves: