front range foothills
Juniperus scopulorum in Mt. Olivet Cemetary, Wheat Ridge, Colorado.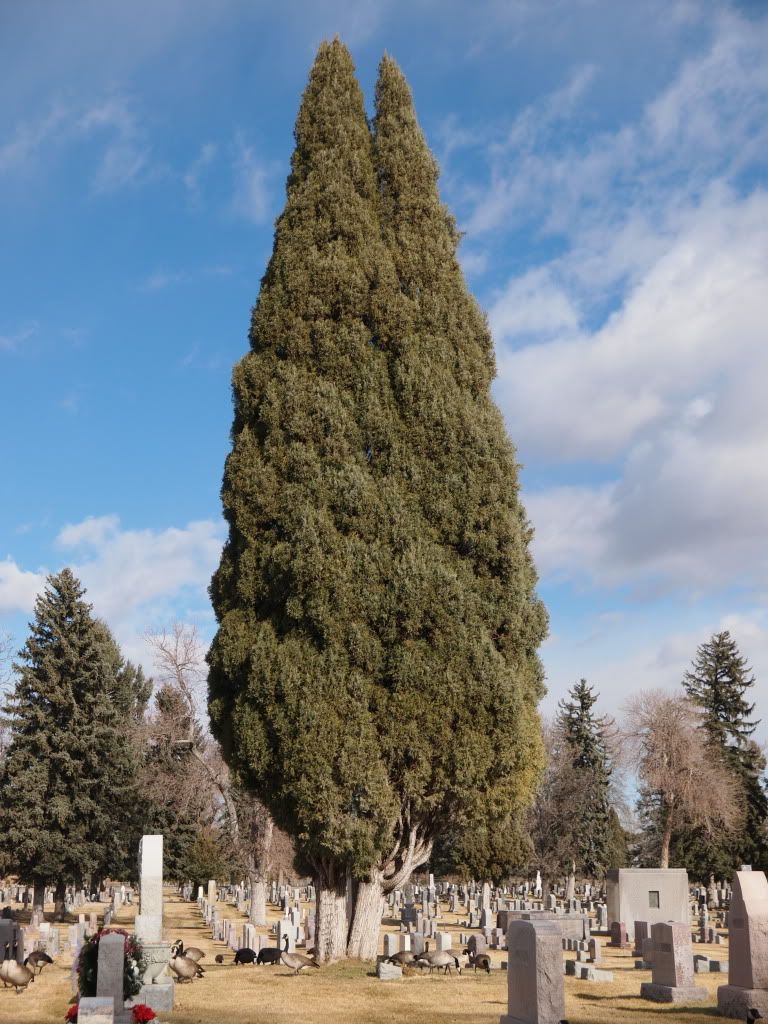 I previously posted this pic about a year ago. At the time, bboy raised the possibility that it may be a named cultivar.
Recently, I came across this story written by Scott Wilmore, relating the discovery of Juniperus scopulorum 'Gray Gleam', excerpted from The History of W.W. Wilmore Nursery.
The residence for the inventor Scott Wilmore matches the location of the cemetary (Wheat Ridge, CO).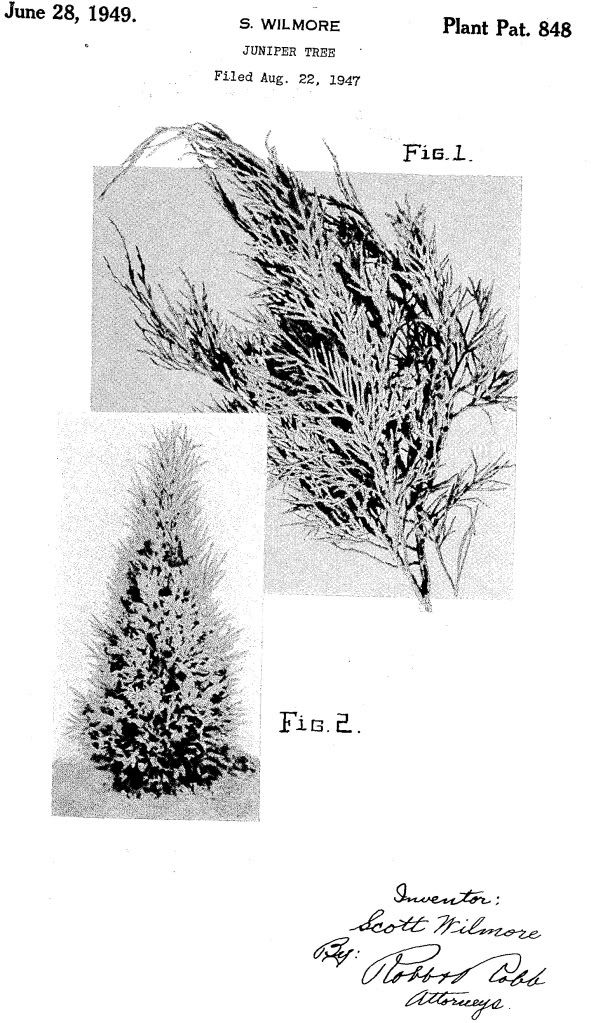 According to the story, Scott Wilmore and Bob More were scouting in Mt. Vernon Canyon.
Here is an incredible photo, looking down Mt. Vernon Canyon, toward Denver (Library of Congress, December 1942).
Just a few years before they found that tree.
The road is U.S. Highway 40, constructed on the north side of the canyon in 1937.
The conifers appear much as they do today, J. scopulorum, P. ponderosa, and P. menziesii.
With sparser coverage along the southern-facing part of the canyon, and more dense coverage along the northern-facing slopes (where more snow moisture is retained, due to shade).
Now a pic from yesterday, looking up Mt. Vernon Canyon toward the west.
Here you can see Interstate 70, which was opened in the early 1960's. It runs along the old Hwy 40.
Juniperus scopulorum