Pictures of Clematis Wilt
tracyvine
(6 NE Ohio)
June 2, 2008
Hello, I am having a fight with Clematis Wilt and decided to post pictures of what mine looks like for anyone who might be wondering if they are suffering from wilt or not in their own gardens. I took many pictures hoping to help others identify the problem. I left the pictures fairly large so you can see the signs quite clearly.
The two vines off the main stem on the left are the ones mainly affected by the wilt. The healthier vines off to the left were just beginning to show signs of wilt at the top where it was starting to bud.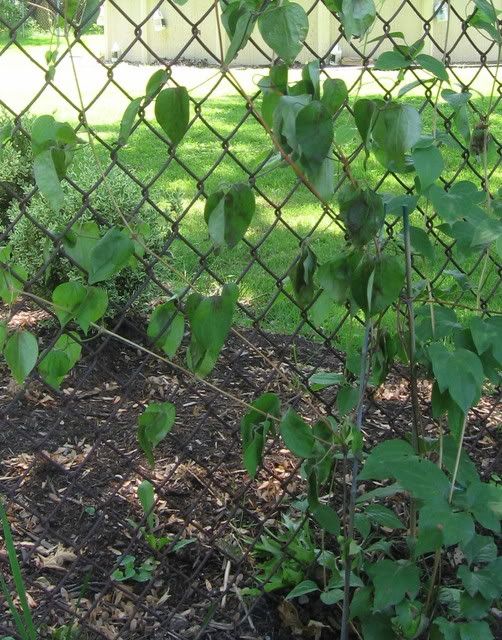 The leaves are drooping almost as if they were soaking wet. They show blotchy black patches intermittently on the leaves starting near the center.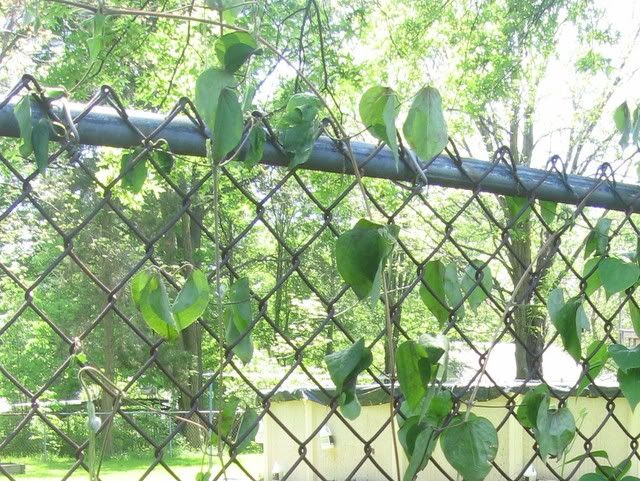 Showing the sharp contrast between the affected leaves and the healthy portion of the plant.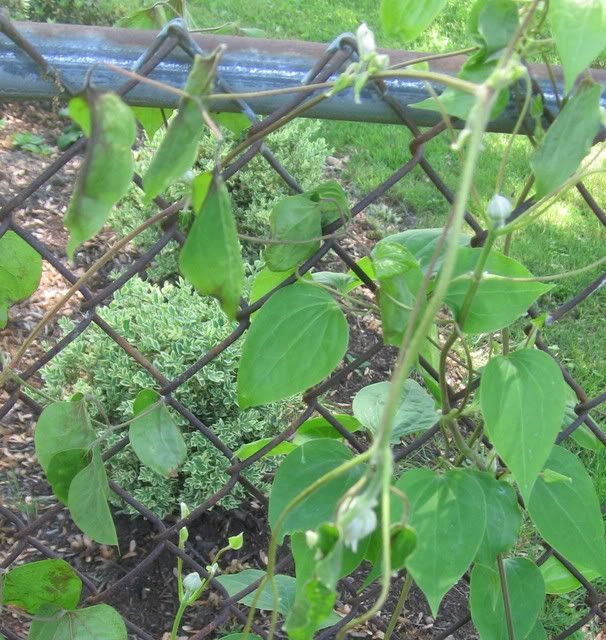 Notice that the dark splotches are near the veins but not necessarily originating with the veins. I have heard in the past that wilt starts with black veins. This is not the case upon close inspection here. These splotches are more like bruising to me.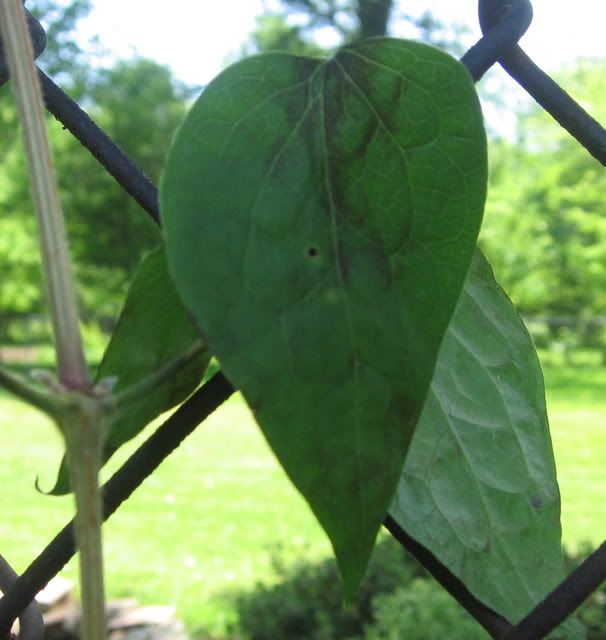 Two days ago this clematis looked very happy and healthy except for the top buds suddenly had dropped down. Then I started to notice the leaves up toward the top were drooping the next day. Then today the droop was travelling further down the the vines to the base. Finally resulting in the bruising of the leaves. These dark splotches might appear at a distance to be originating with the veins but upon closer inspection are appearing where the leaf is folding in on itself or slightly creased.
My recent understanding is that wilt is basically a vascular issue with younger clematis. Meaning that the vines are not transporting nutrients properly throughout the plant. My chopping it back should result in new vines coming from the stems and have healthy growth enabling proper distribution of nutrients.
I'm very sad to have to cut it back and not see it bloom but feel that this is most likely the best way to handle the problem. I hope that someone might find this information useful.
Thanks,
Tracy