Winter Protection
yaslan
(8 WA state)
November 21, 2010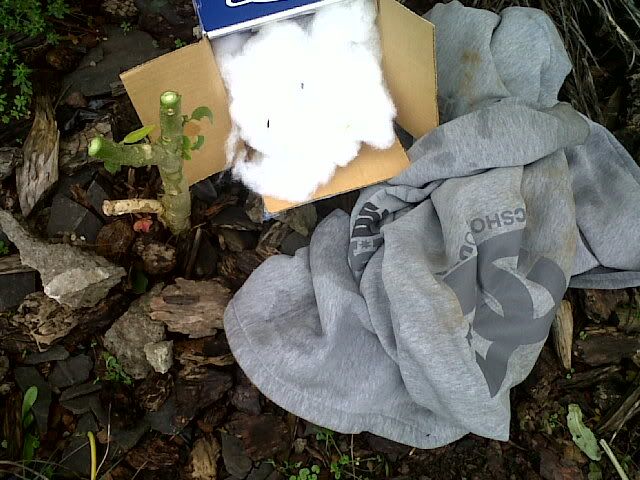 I didn't want to dig up my brug so I will leave her in the ground this winter and prays that she makes it through.
Winter protection: a box, fluffy white padding & my brother's unused sweatshirt. It worked surprisingly well and I was very happy to see that she made it through the night! I'll have to do this for the next 4-5 days (and throughout this winter) so my poor Angel Trumpet will make it through these very cold days!
Winter protection by Artictropical
Thanks Laura in VB and artictropical for inspiring me with this technique!
Happy Growing,
-Bo