Are anyone else's 'meyer lemon trees' flowering? Picture
meyermike_1micha
(5)
June 2, 2010
I am beginning to think that Meyer lemon trees flower whenever they want. No specific time of year or conditions...
Here is my 7inch one flowering like crazy that I am taking care of for someone.
Then my big tree is flowering again after it flowered in December..
I have others starting to bust out in blooms. My entire yard smells like Florida.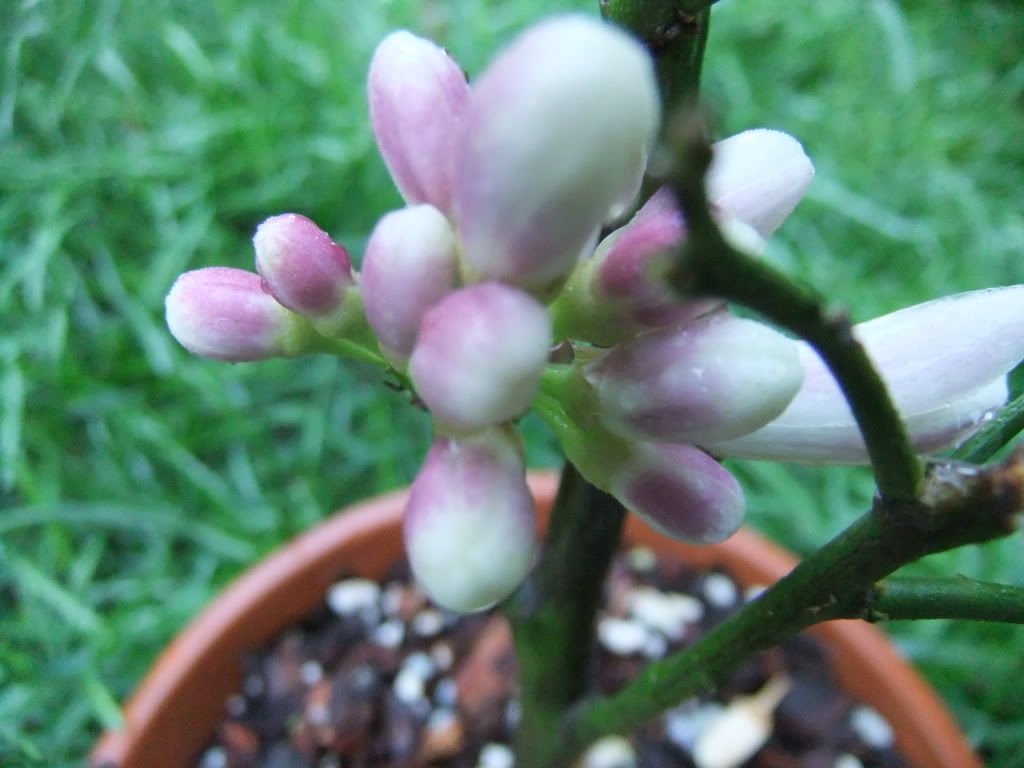 Mike..:-)