How Good Are You...
bikerdoc5968 Z6 SE MI
September 6, 2012
So just how good are you at identifying some Echeveria? I know sometimes flowers are helpful but I've only had one of these in flower. Some or all may be hybrids and I'll never have an ID, but thanks for looking and trying your best to help out.
This one was my daughter's. She moved to NYC and left it in my care. I now have several pots of it as it is quite prolific. I've not had it flower but notice that it pups from between the leaves to form a multiple headed crown. And, no, those are new heads and not emerging flower spikes as are seen on Echeveria 'Black Knight' or Echeveria diffractens that initially look like new heads.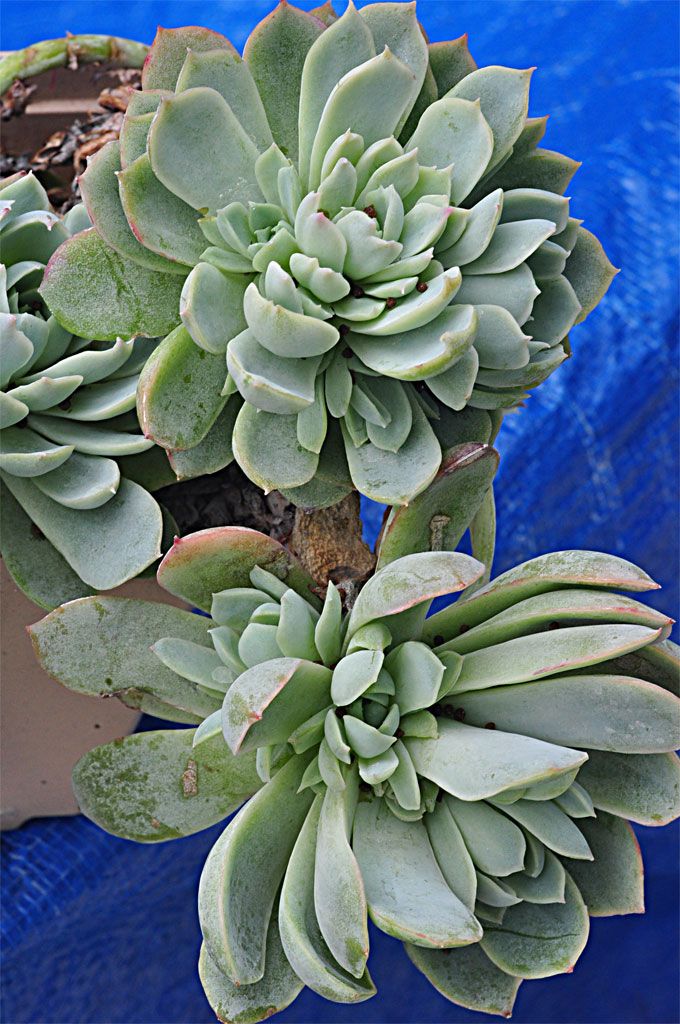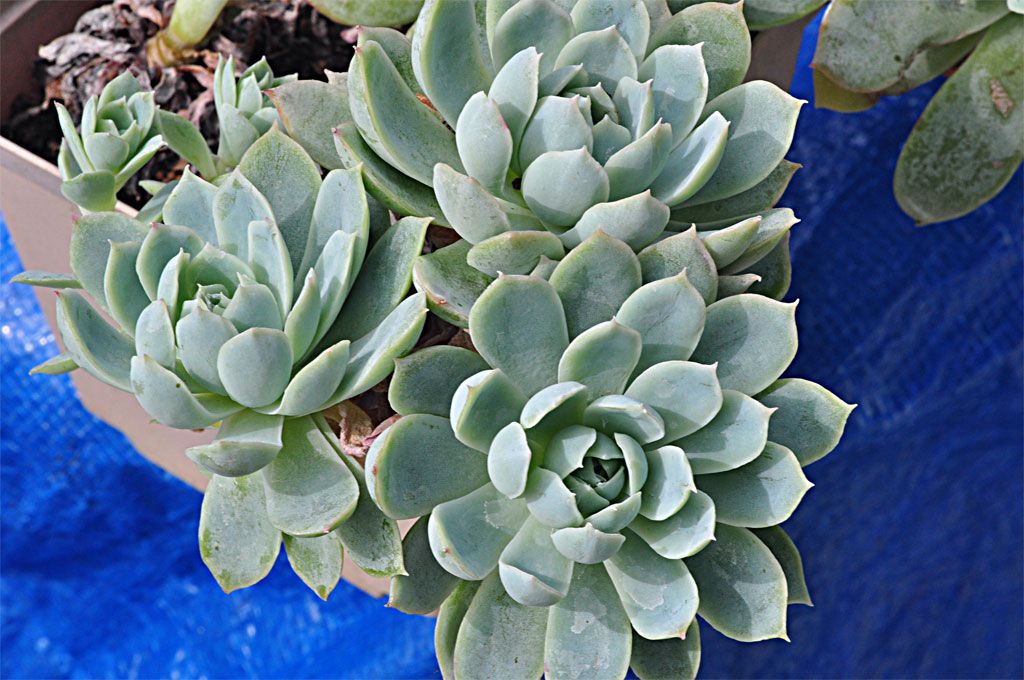 Also not seen a flower but I wonder if it is Echeveria minima. The heads are rather small with very thick chunky leaves.
I have several Echeveria runyonii 'Topsy Turvy' and I think this the "normal" form of Echeveria runyonii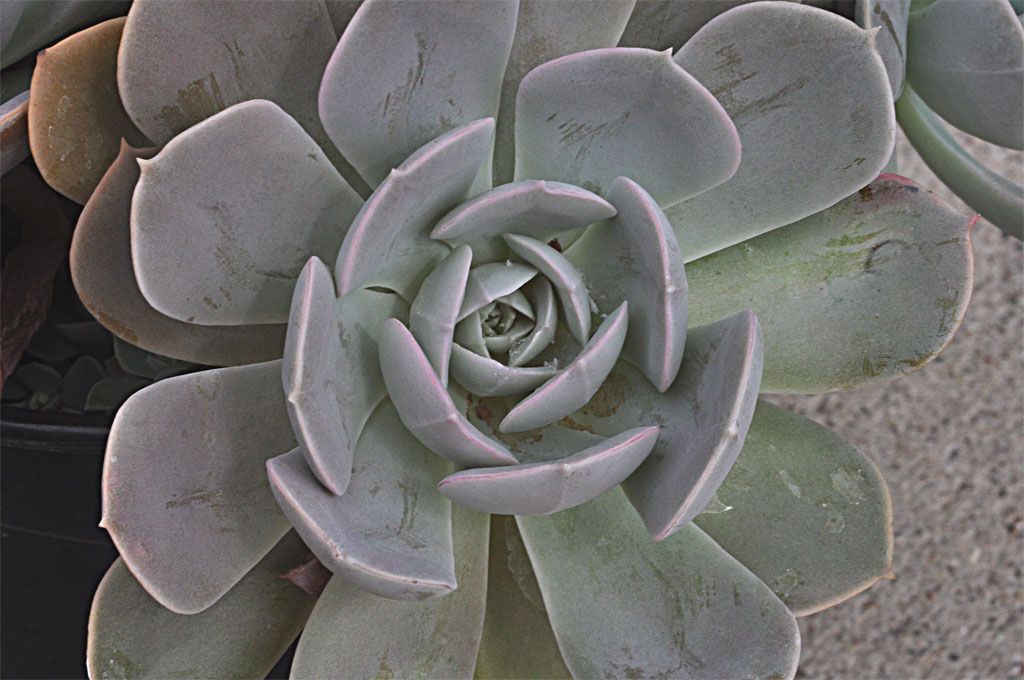 Lastly, this has typical Echeveria bell shaped flowers that are yellow.