A few new ones and others continue
nckvilledudes
(7a NC)
July 2, 2008
Mary Rose has blooms but are not yet fully open.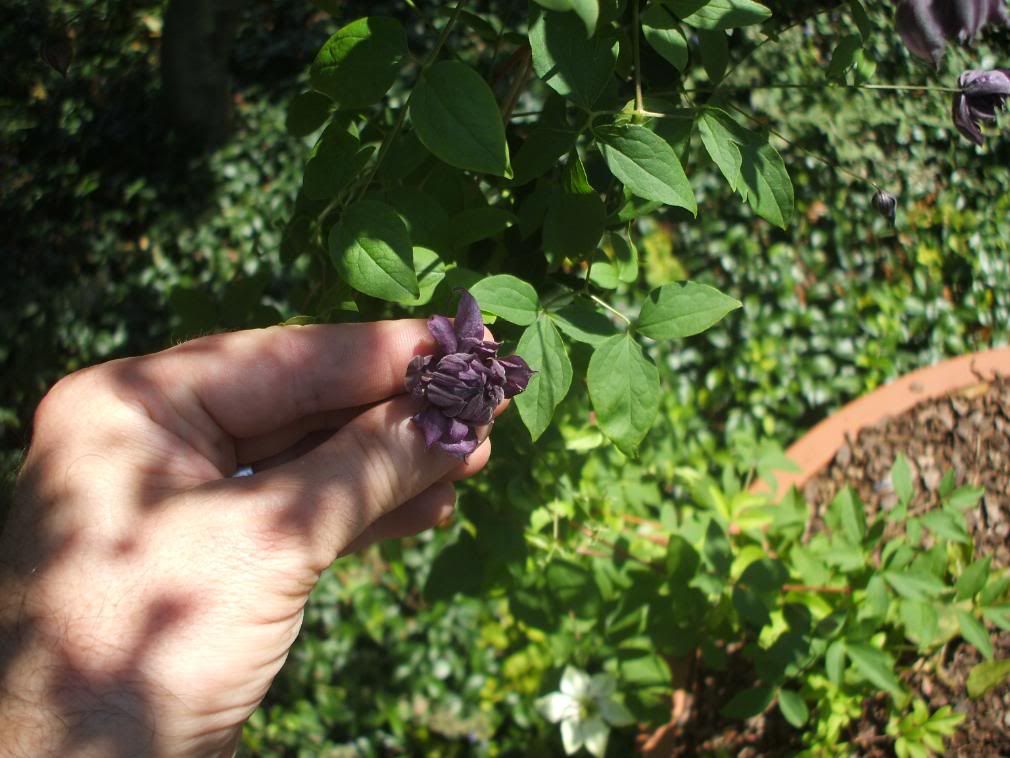 In the same pot is a Vienetta that I got as a pathetic bareroot from Van Bourgondien this spring. It still is not totally reflective of what the flower should look like due to its age.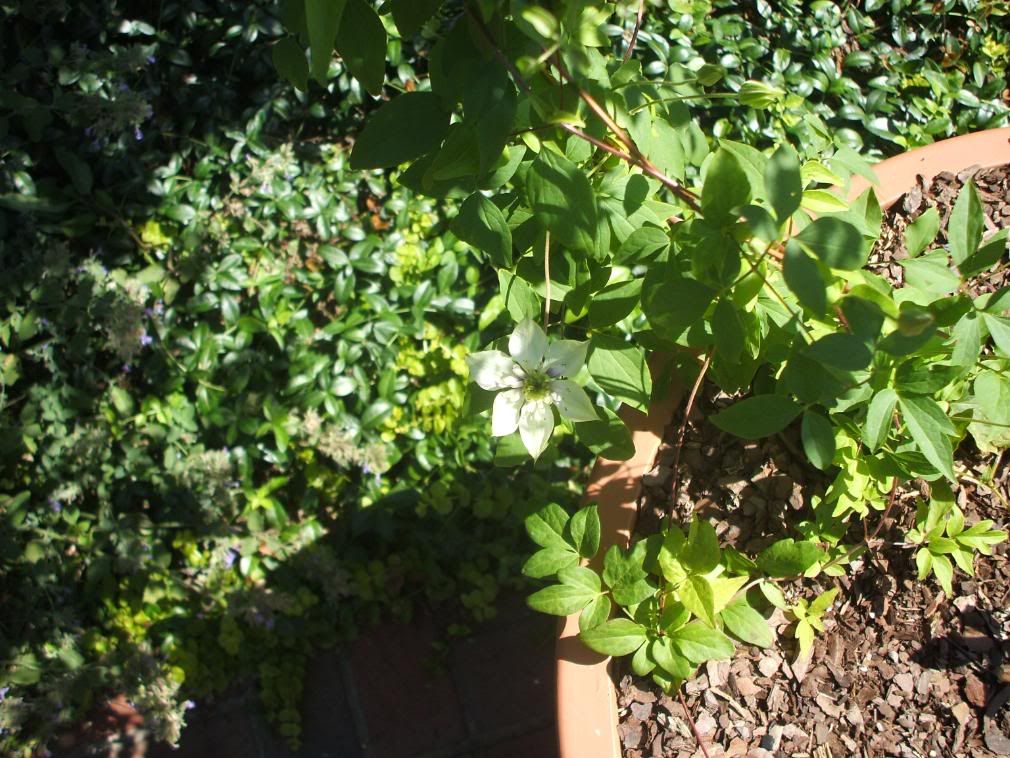 Solina and Hendryetta are coming along. One shot of one side of the combo (I wove some of the branches of Hendreyetta through the wire fencing to get it to climb).
From the other side.
I have two plants one labeled Ianthina and one fusca. The one labeled ianthina bloomed earlier this year and the one labeled as fusca is just now blooming but the blooms on the two plants are the same. Not sure why one would bloom early and one later since they are side by side and of the same age.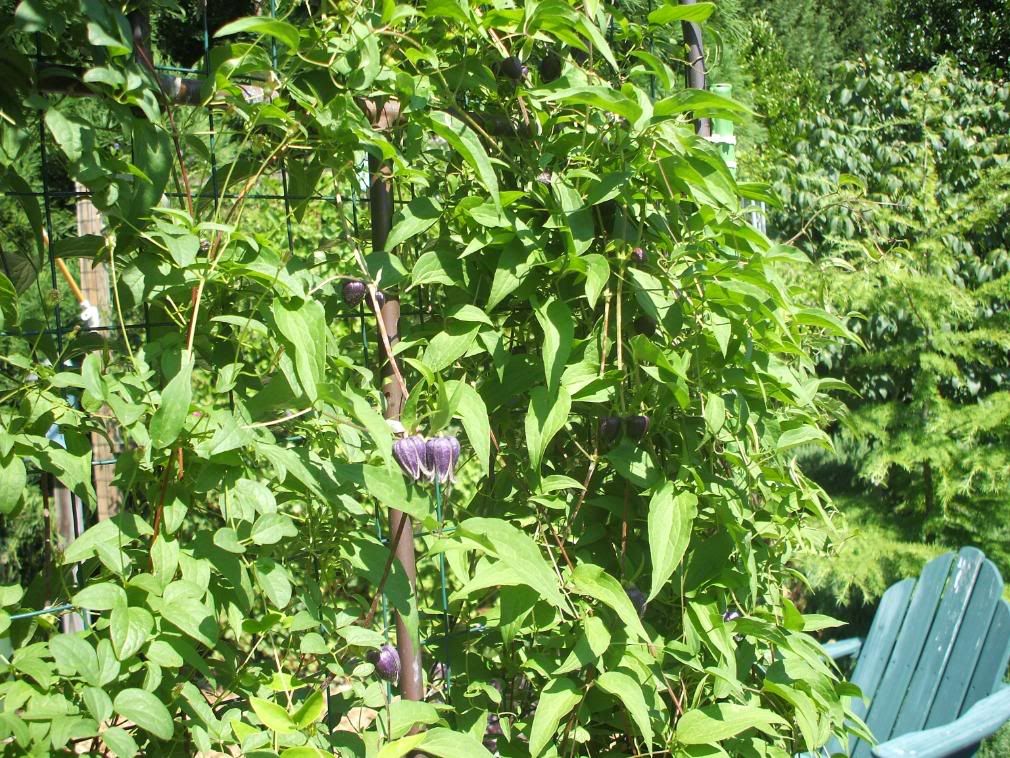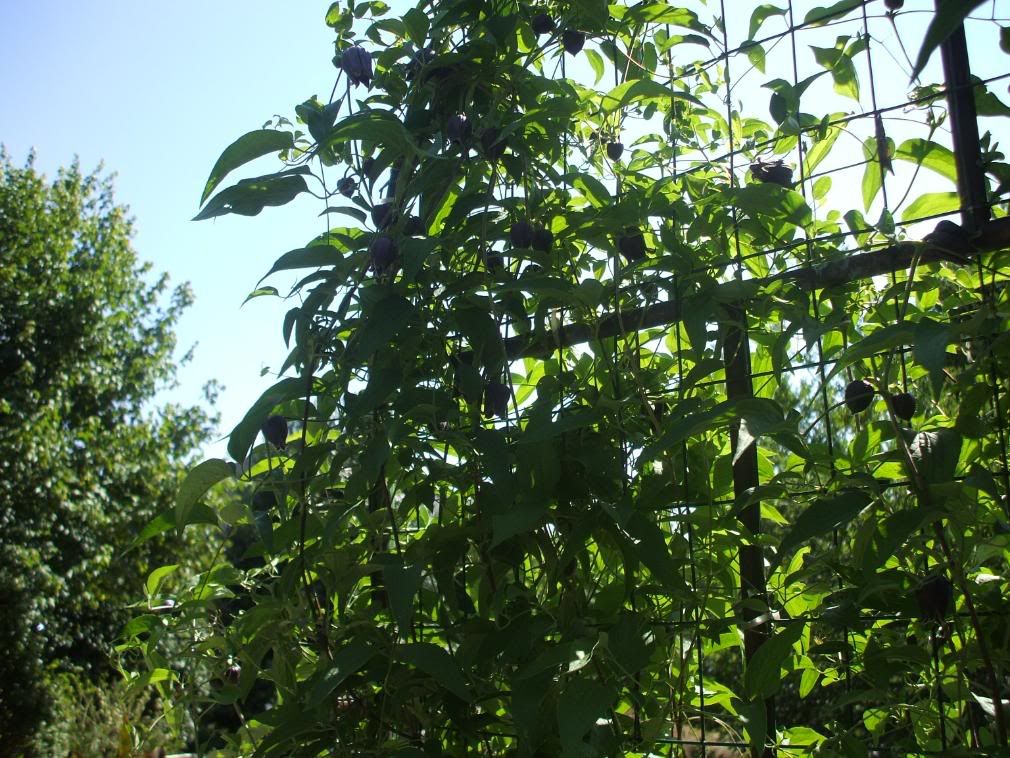 Wish I could get a good overall shot of texensis which has been blooming now for probably a month or so and is still loaded with buds forming and blooms.
The two pitcheri plants are blooming. I posted the pictures in the thread "Miguel Miguel we had a baby" that Dana posted.
The second of my viorna plants is blooming and its blooms are much more highly colored than the ones on my other plants. What is strange is that this one is in full sun and the other is in shade until late morning/early afternoon.