End the Season - Start the Next
Snooker
(7a)
November 4, 2011
This is almost certainly the last weekend of the season. Six plants in pots are still outside, four of them blooming. I did have to bring them in a couple nights ago, the temp fell to 28.
Here is Xena, just outside the front door, ready to slip inside.
Two NOIDs from cuttings have finally bloomed. I am happy with both of them, but have no idea about the parents.
The first looks very similar to Jamaican Yellow, including leaf shape, bud form and the flower.
The second is pink with a cream throat, although this flower is starting to fade.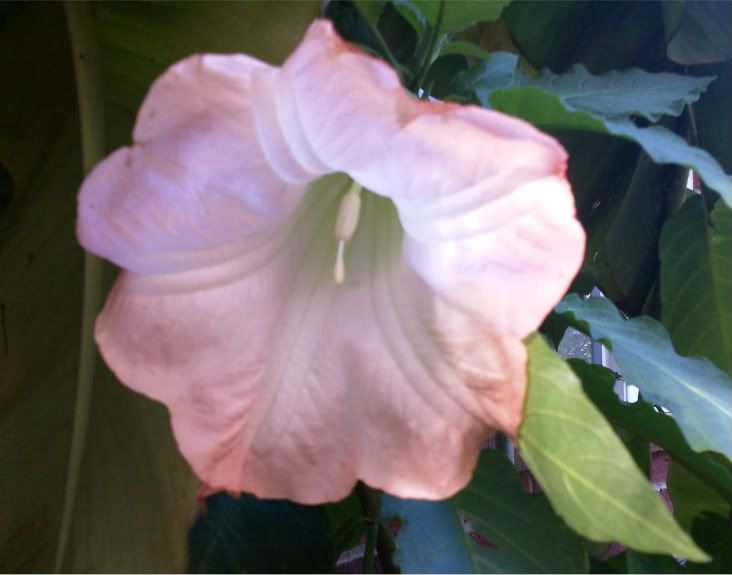 Next summer's new plants are on the way, thanks to Jerry. At least I know what they are: Charles Grimaldi Gold and Cherub. Thanks, Jerry.