Tangelo yellow/curled in Al's Gritty Mix :-(
Matthew Grayson
June 7, 2013
I repotted my Minneola Tangelo in Al's Mix on April 27. You can see the photos at time of repotting and some current ones. It had a few slightly yellow leaves in April. The problem has gotten way worse since.
I'm hoping a kind soul can lend some helpful advice.
Is my bark too big? I used Orchid Bark Fine from Armstrong.
http://www.armstronggarden.com/garden-center/garden-care/soils-bark-mulches/orchid-bark-fine.html
I used Turface MVP and the proper granite size (can't recall the brand now) and mixed in E.B. Stone gypsum.
April 27. Repotted and hopeful!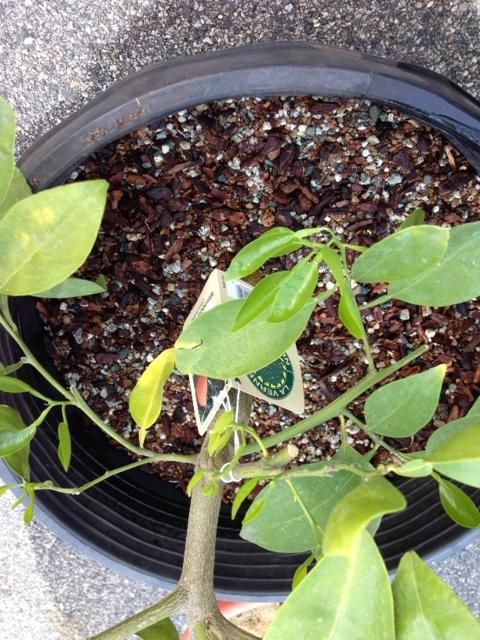 June 7. Slowly been yellowing over the past 5 weeks. There are small fruits though their future looks uncertain.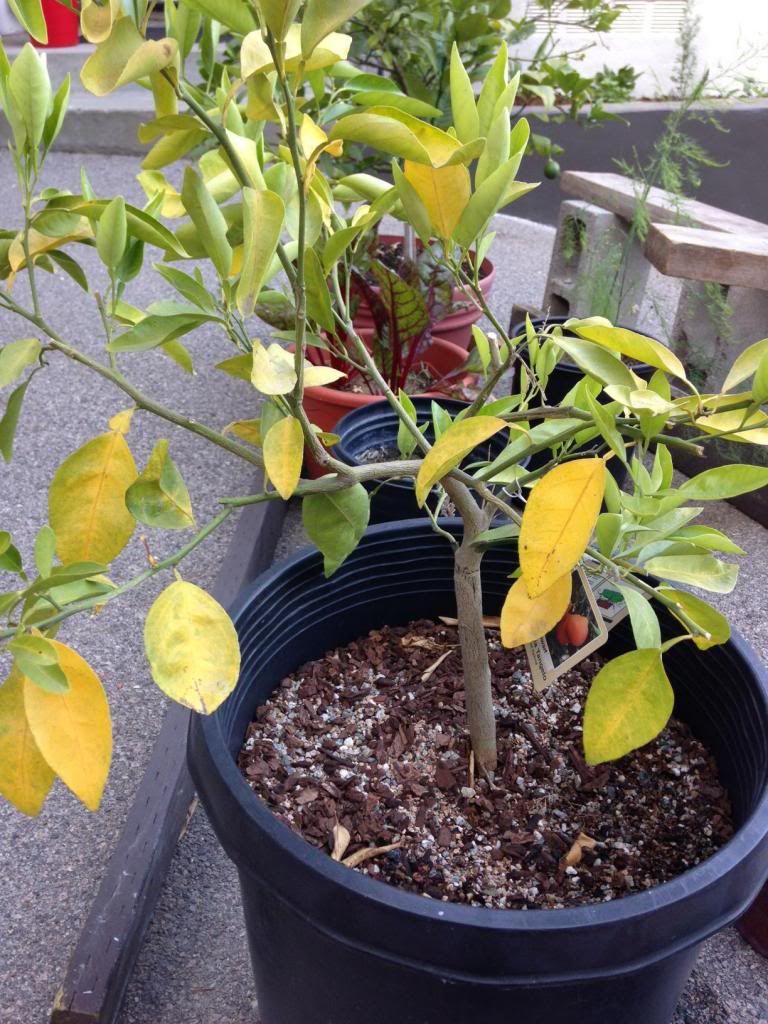 Thank you in advance!
Matthew