Has this Brugmansia dies?
Hello everyone. I'm new here and am hoping I can get some advice as I have been using this forum as a source to help me with my landscaping since I bought my home.
We moved in in April after purchasing the house in a short sale so the home was vacant for 6 months. We had a great deal of landscaping to do, which we knew nothing about. We have the yard looking acceptable now but the only problem is this Angel Trumpet.
When we moved in the tree had not received any water in months other that the rain, which we don't get much of in San Diego.
The tree however did not look as bad as it does now. I started by watering it 3 days a week for 3 minutes. I have cut back to once a week for 3 minutes. I also recently trimmed it but I cant tell if its useless. Is this tree dead? If not, what can I do to make it look full and healthy?
Here is what it looked like in April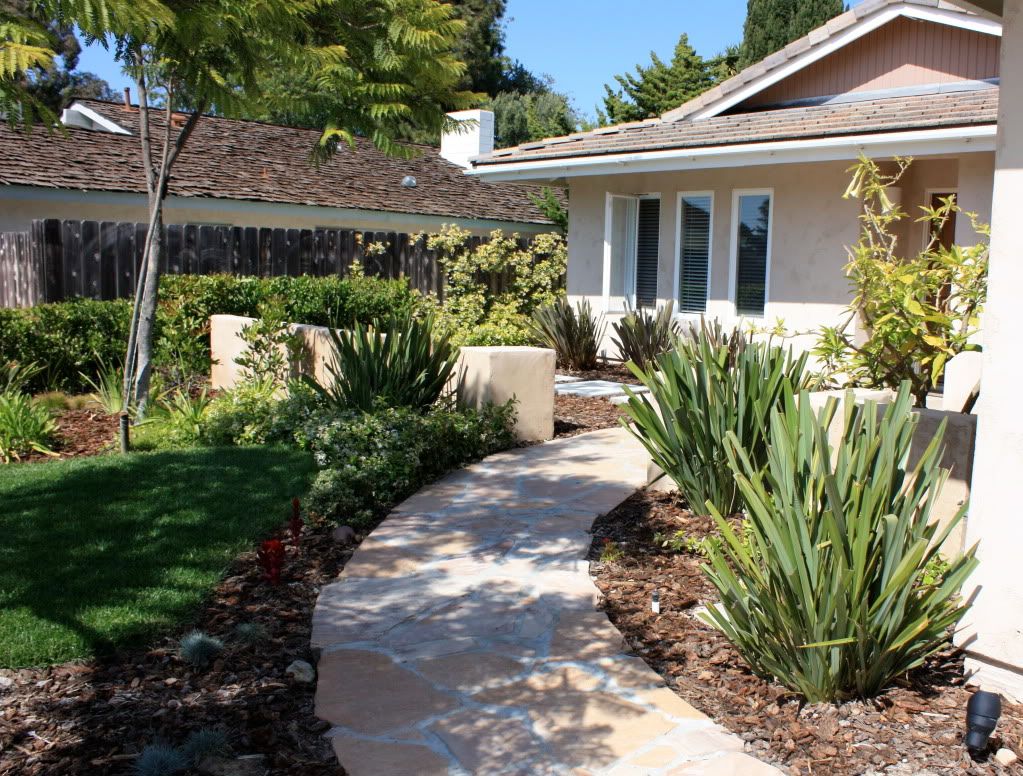 and here: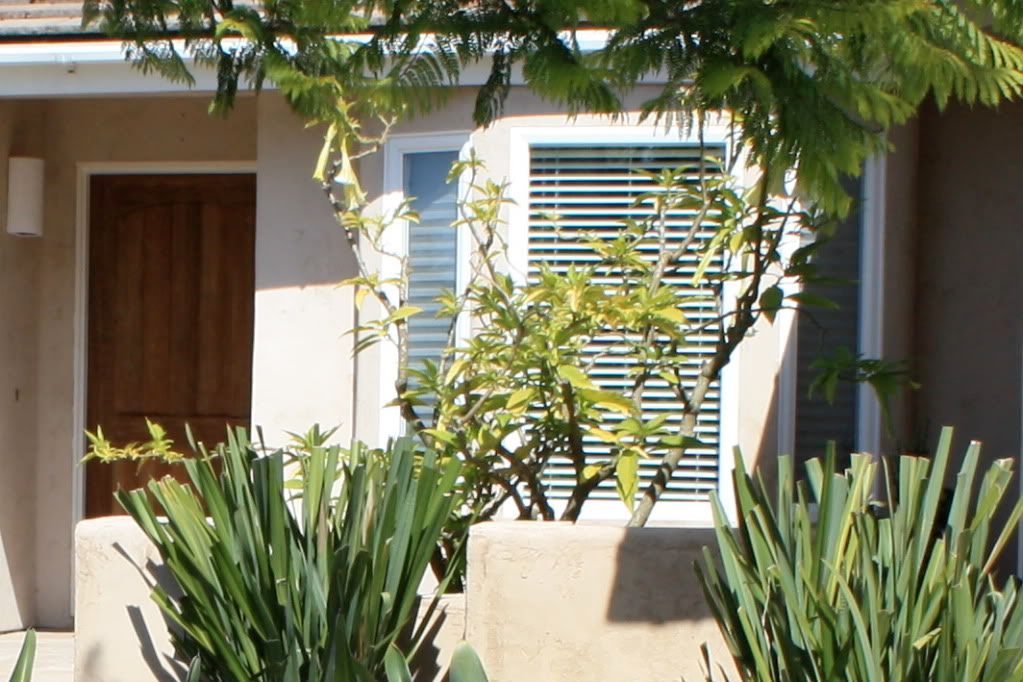 Here is what it looks like now: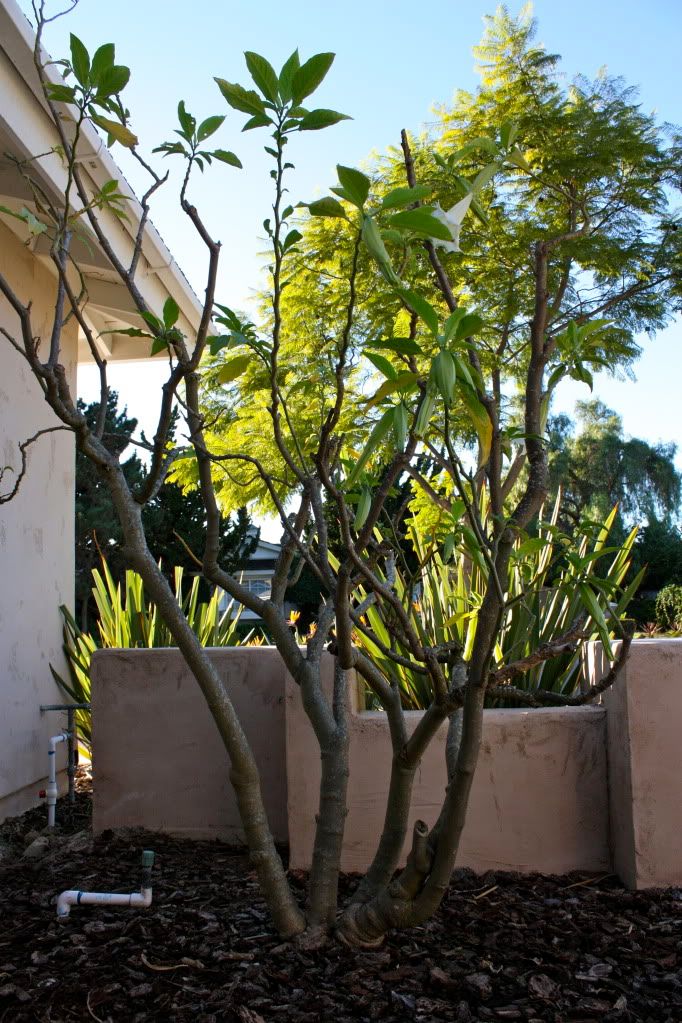 I trimmed it 2 weeks ago and it had dead branches but started growing some new leaves and trumpets. But it still looks bad: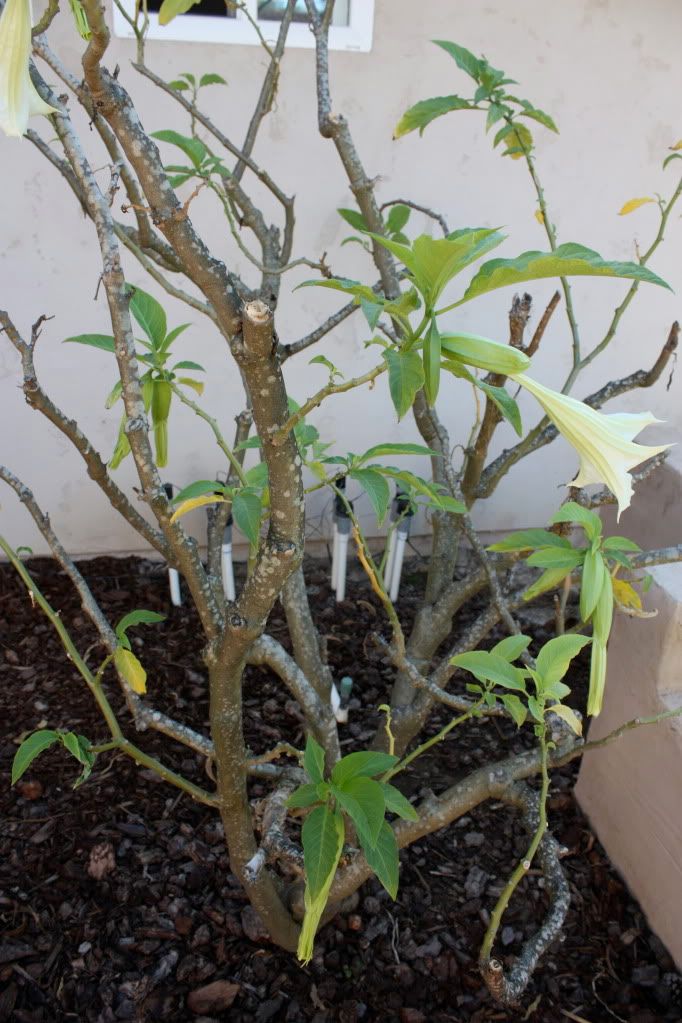 and this dosent look good either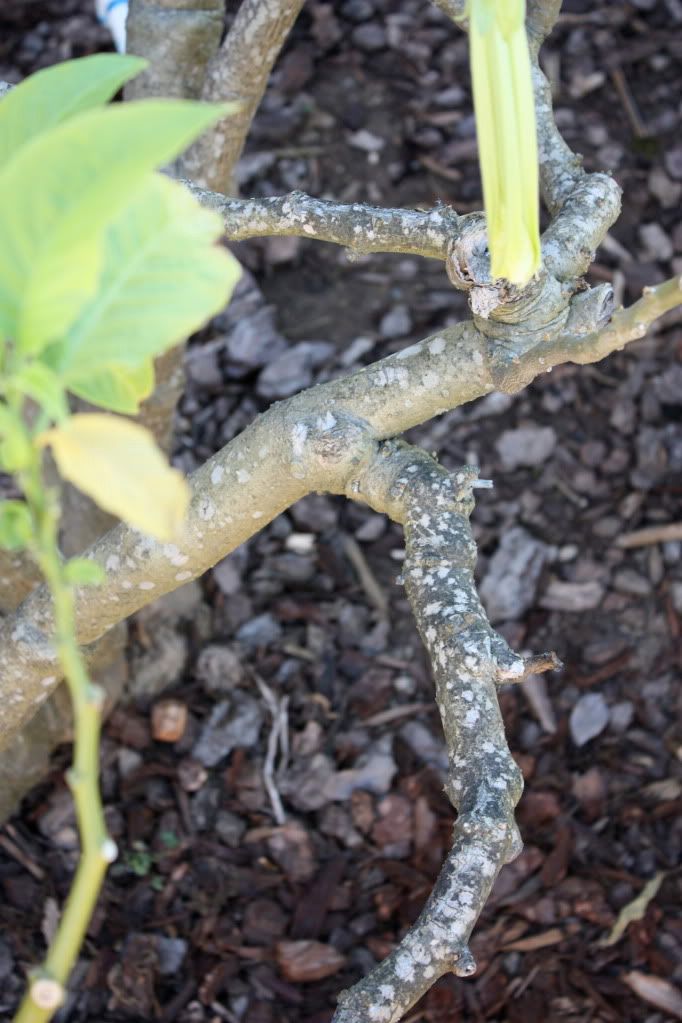 Please help. Can this tree go back to looking full or should it be replaced?