Droopy Leaves Meyer Lemon
Hello all !!!
I am adding some pictures of a young dwarf meyer lemon.
All the leaves on the right side are new growth that started less than 3 weeks ago. It is growing like crazy. My only concern is that the leaves are very droopy and lighter in color. I live in Montana where we can get pretty dry and hot in the summer. I am using a pine bark based 5-1-1 mix with Osmocote slow release fertilizer. This soil mix drains very fast. I have also been using a soluble liquid fertilizer once a week ( A more diluted dosage).So far I water every 6-7 days when the soil is more dry. It gets 8 hours a day of sunlight. Side note* I brought my plant indoors before I started writing this message and the leaves are firming up. Could the direct heat be making the leaves sag? This concerns me a little bit because it is currently 56 degrees outside. Also the root system looks very healthy there just isn't a very big root system yet. I have not yet checked the PH levels either. Also the leaves are soft and I was curious how long they normally take to firm up. I don't know, maybe i'm being overly paranoid:P Any input would be greatly appreciated !!!
Mike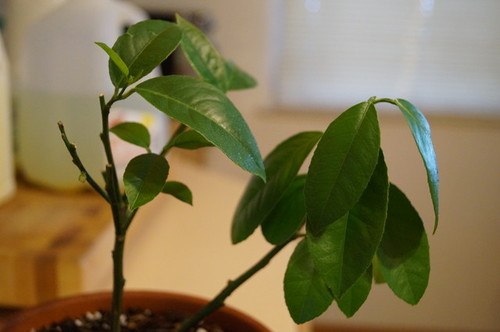 This post was edited by Mschm75 on Wed, Jun 18, 14 at 16:17