Four years of Picea orientalis 'Tom Thumb Gold'
firefightergardener
(7/8)
January 26, 2014
I have two specimens in my gardens, both with some shade elements, but both coming off their 'training wheels' shade in the following year. I've shown both plants, from the last four years, and I will try and follow up with some photos this year after neighbors were moved to brighter pastures and both plants receive about 8 hours of direct sun this year. I wouldn't recommend it for new plants in your own garden, especially in places outside the Pacific Northwest, but 4 hours should be fine as long as you give it regular moisture.
The front specimen, shaded mildly by an Acer palmatum 'Shishigashira' and a few local friendly conifers.
2009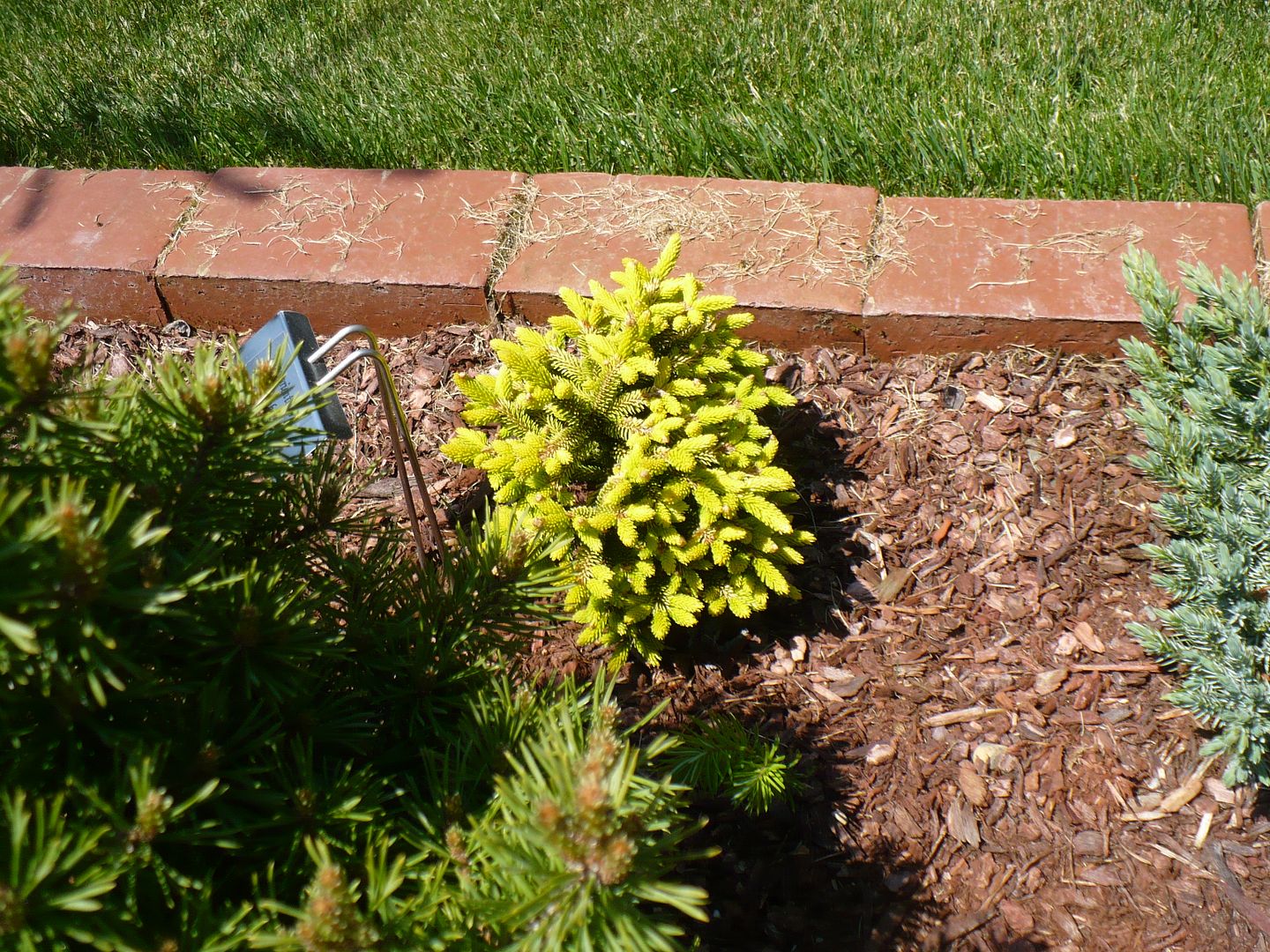 2010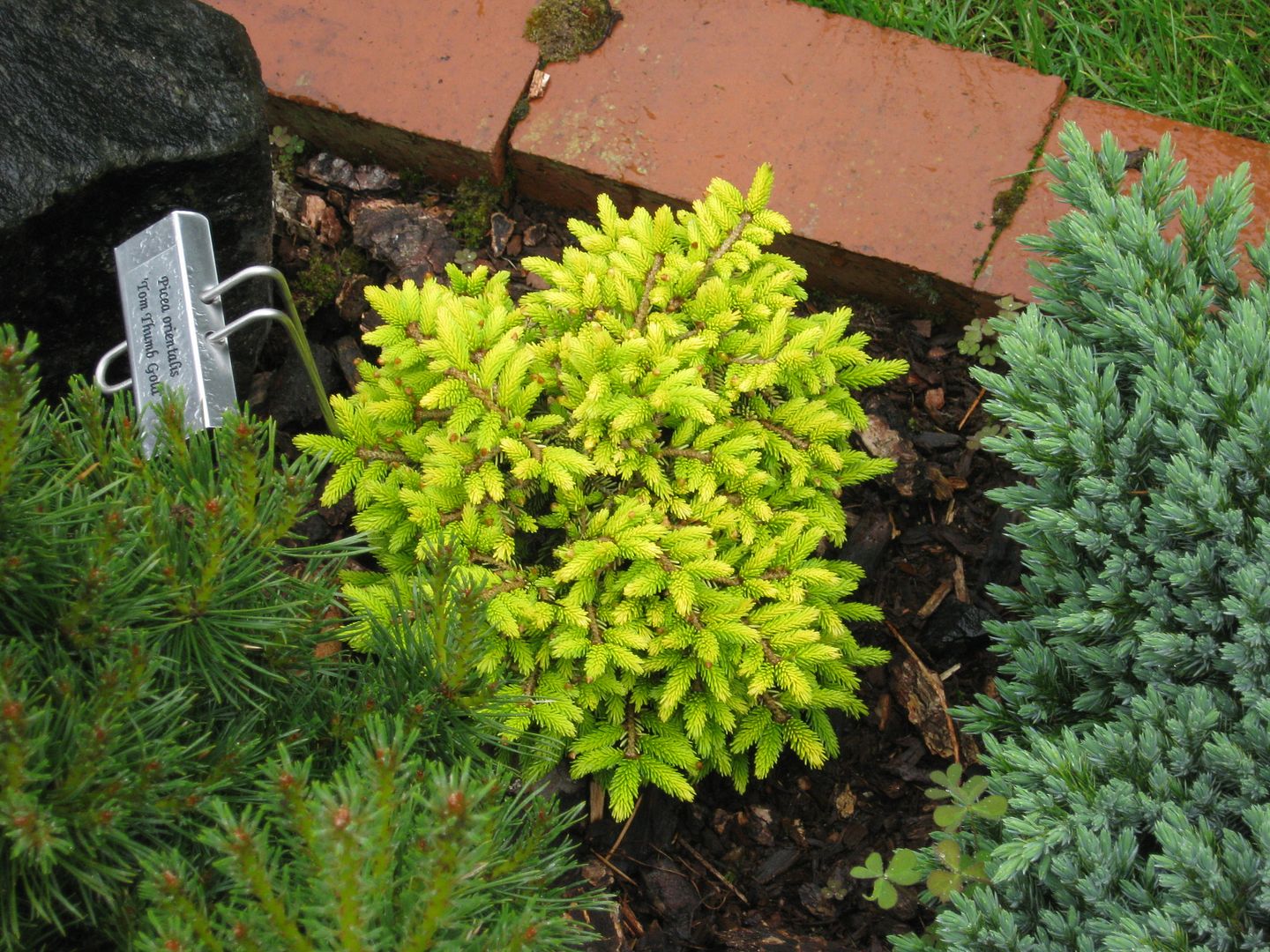 2011


2012

My backyard specimen, first shaded by a Buddha then by a Chamaecyparis, it's more likely to cook this year but it might also be 'just right'.
2010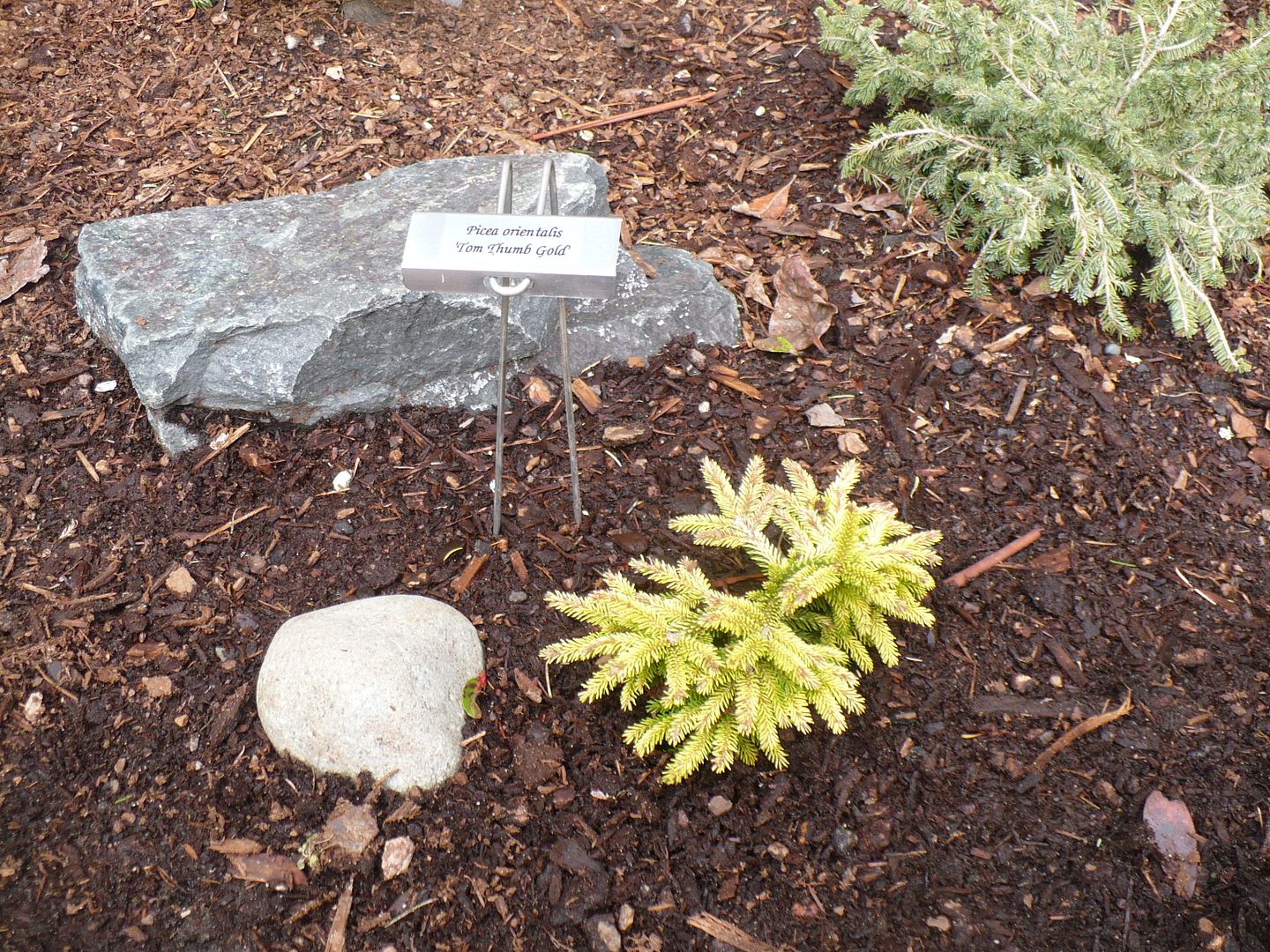 2011


2012


2013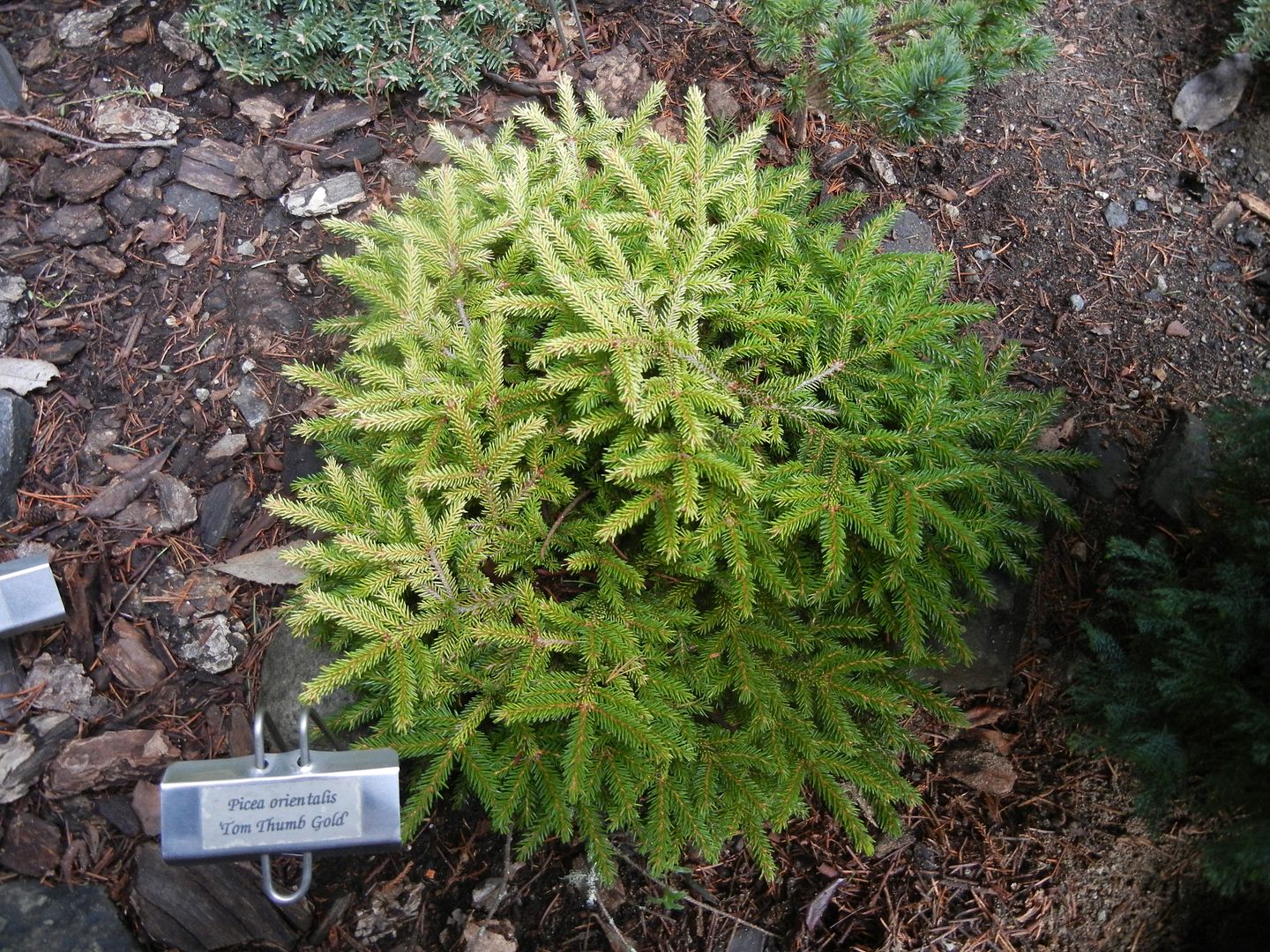 Both plants are from Bob Fincham, Coenosium Gardens.
-Will