can anyone help ID this one?
lostmermaid
(zone 5b Ontario)
July 7, 2008
I bought this several years ago and put it on the south side of the house. It never did anything there for me so I moved it two years ago to my mother's farm. I grows on an 8' bamboo tri-pod and finally flowered.
It is currently over the top of the 8' structure and looks like it would keep on going. I bought it labeled Comtesse de Bouchard. NOT!
Absolutely gorgeous. I would love to move it back to my house. My mother says it is fine right where it is (20 minute drive north of my house!)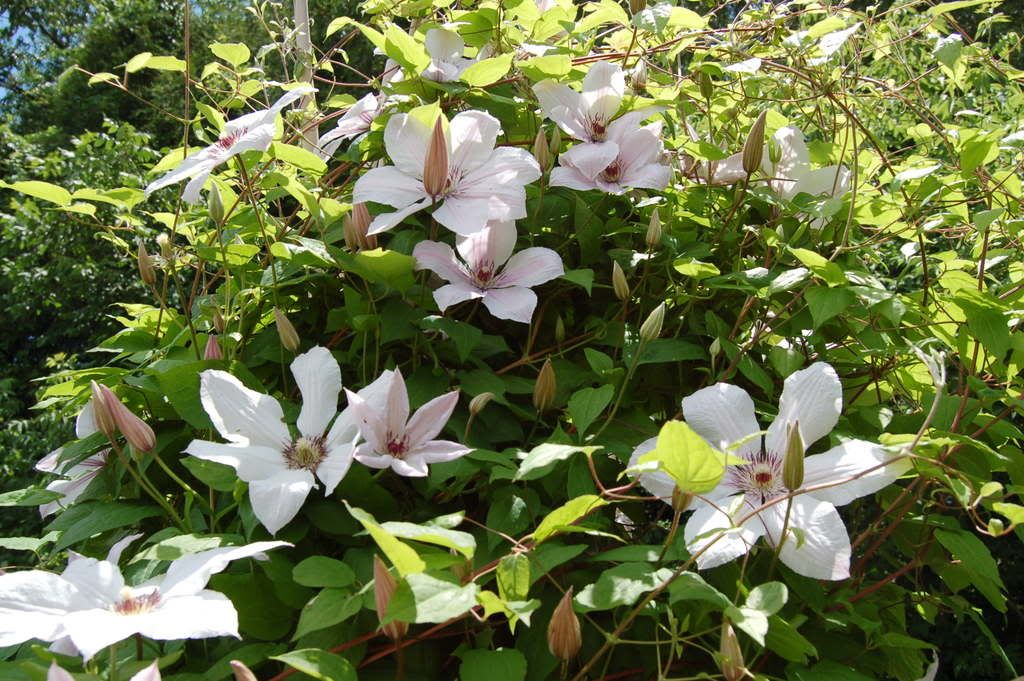 Thanks Dana