Citrus double planting - anyone try this? [pics]
TimSF
(CA Z8B/Sunset17)
June 14, 2012
Hi all,
I'll start by saying that this is all a big experiment for me...
I've run out of planting space in my garden, and something I've read to try is a two-in-one, that is to plant two citrus in one planting hole! I'm curious if you or someone you know has ever tried this. I'd love to hear what your experience has been/what you think of my attempt. I'm hoping that one day the trunks will merge to become one.
[Top photo]
Left - Trovita orange planted last year.
Right - Cara Cara orange planted today.
[Bottom photo]
Left: Cara Cara orange.
Right: Trovita orange.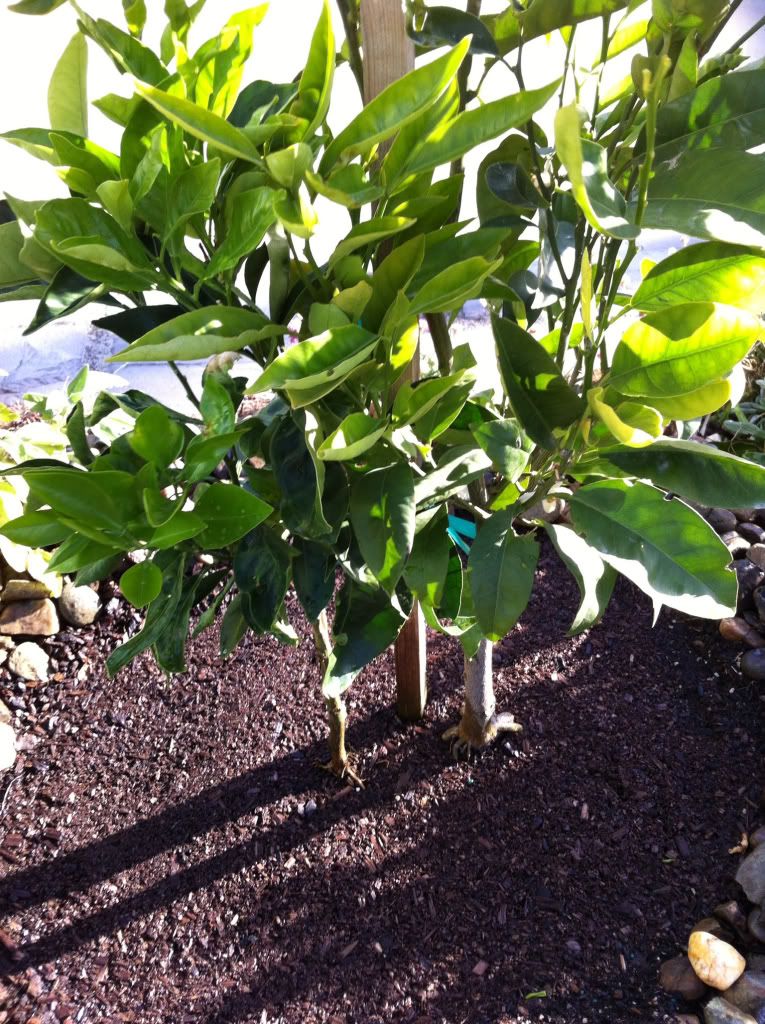 BTW, stake has to remain since I get unbelievable winds all Summer that would otherwise topple the trees.
Tim