forcing new growth with rooting hormone.
I have a three year old potted satsuma that seems to like growing to the side. I have been hoping for the past two years that it would sprout a few limbs from the empty side to help balance it out.
A few days ago I was trying to stimulate my orchids with some keiki paste. It's some sort of rooting hormone in gel form. I thought that I might try it on my Mandarin.
So I took a cotton swab and wiped a little bit in many places on the bark. I stopped it where I thought nodes should be and other places.
That was last Sunday and now my tree is sprouting buds everywhere I put the solution. It's pretty cool, check it out.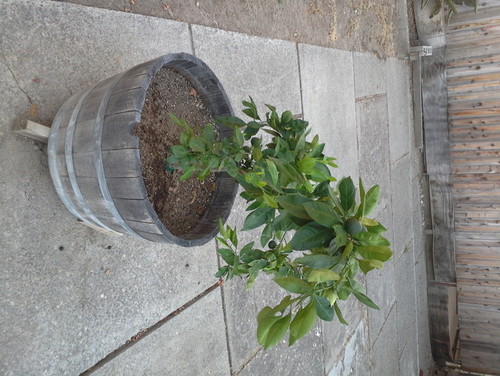 This post was edited by ShadyAtBest on Sat, Jul 12, 14 at 0:25