July picture time. Please everyone post some pic of your babies.:
meyermike_1micha
(5)
July 22, 2010
With the limited time I had this morning, after a thunderstorm, I just wanted to start a thread on out cirrus for the month of July..
This is just a few, both small, and tall, one after a horrible attack after a thrip invasion this past winter, and a few I am trying to convert into a Bonsai..
Please join in and show us your reward for hard laboring everyone..
Mike..
Ponderosa in different shapes. One tall and long I am trying to grow straight up. Another short and fruity I am trying to keep as a Bpnsai.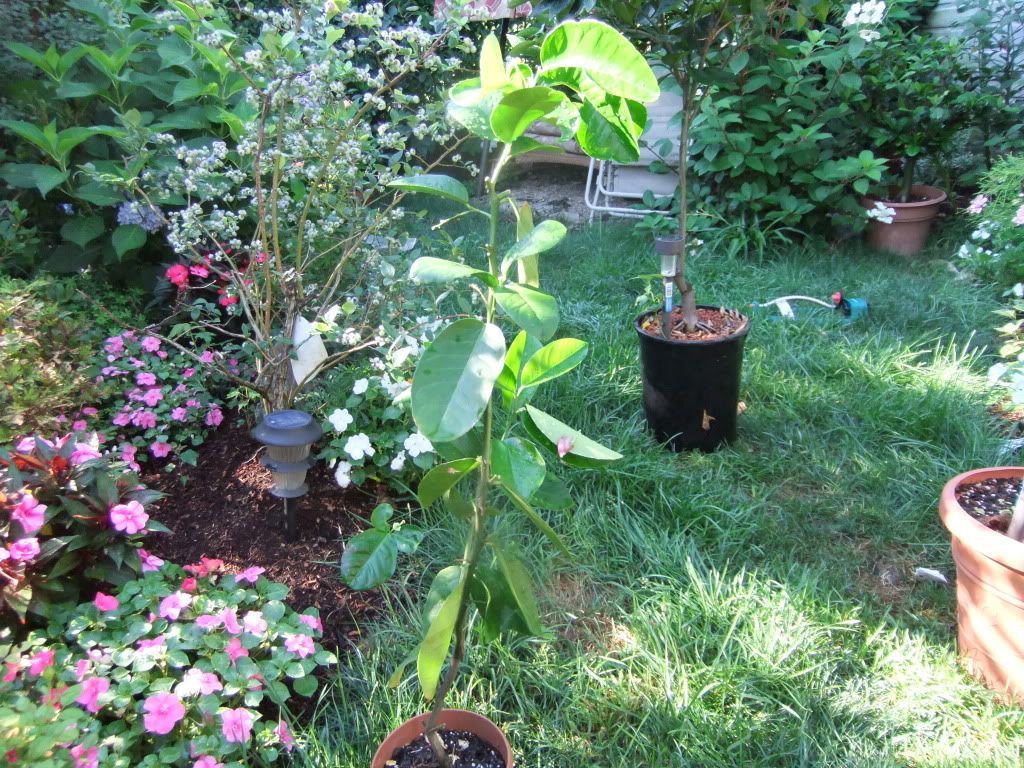 This one is one of my limes..My brother-in law can't wait to pick the fruit for his beer..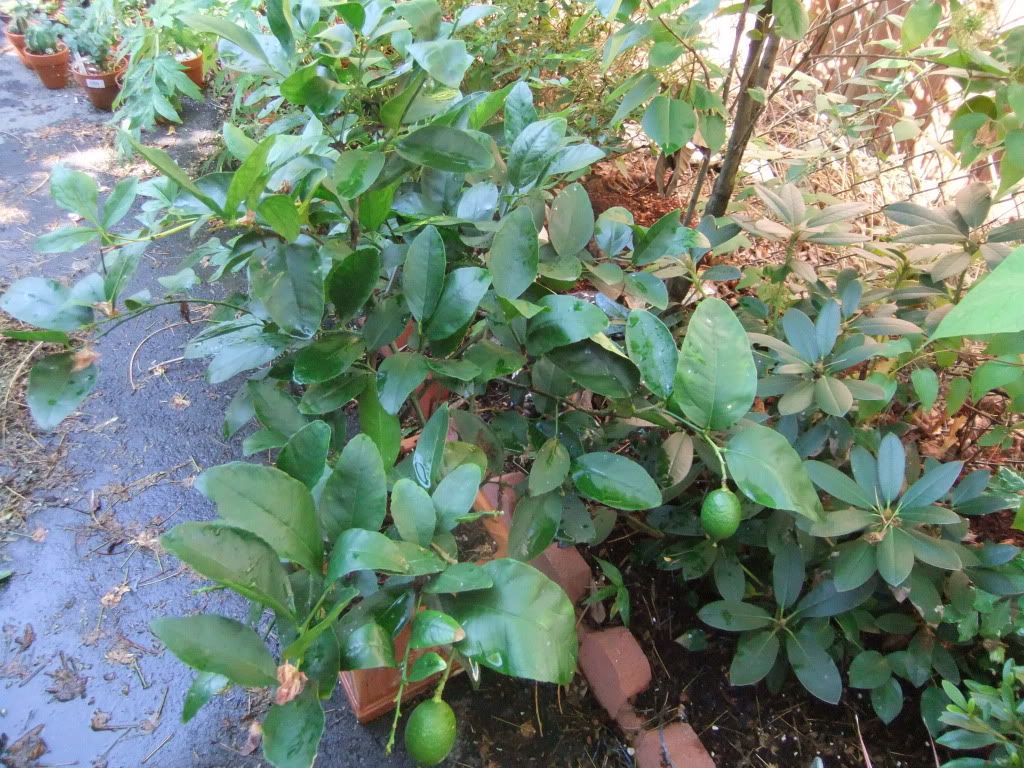 Meyer Lemon after a bad case of thrips this past winter taking on fruit too. Before and after..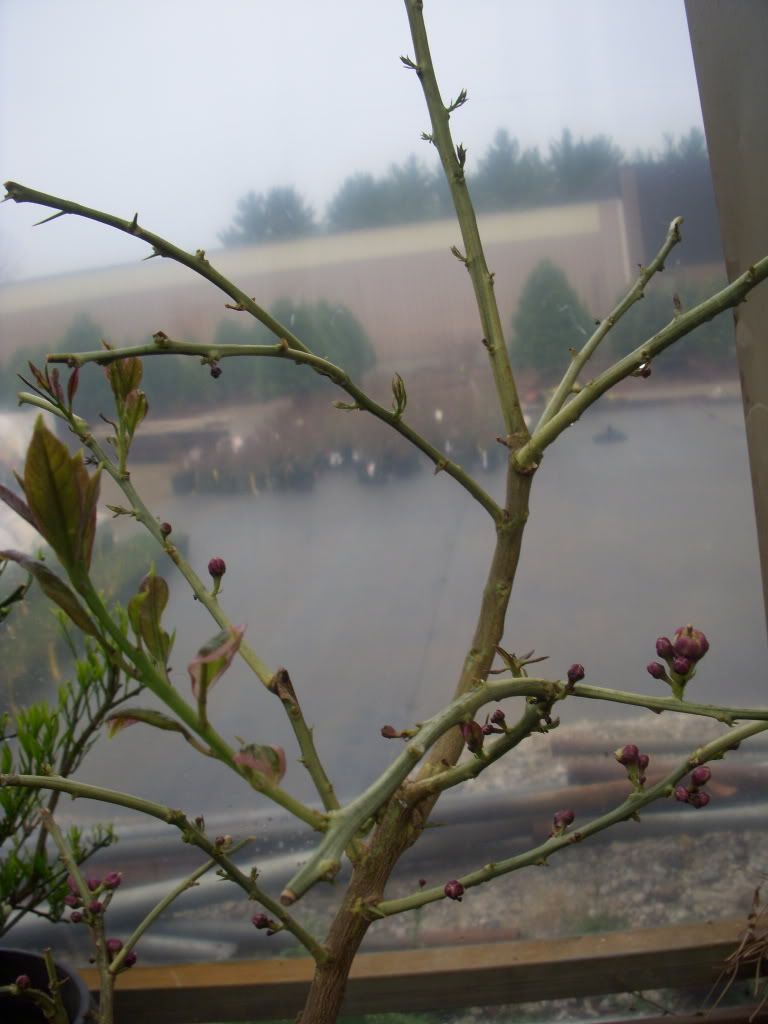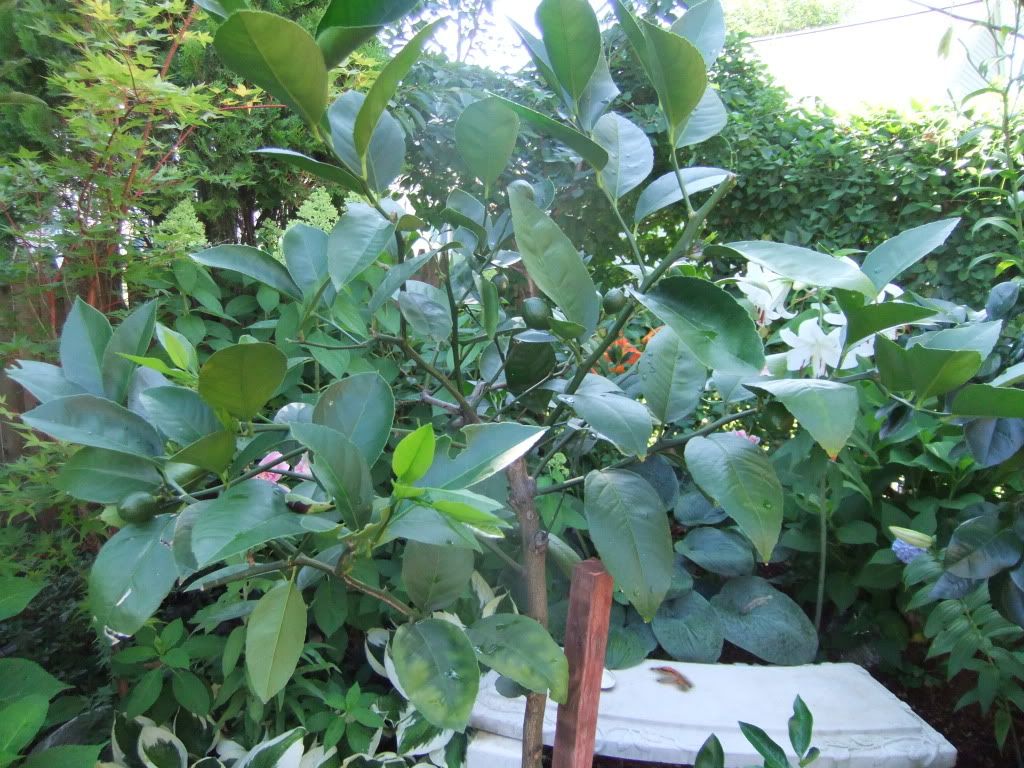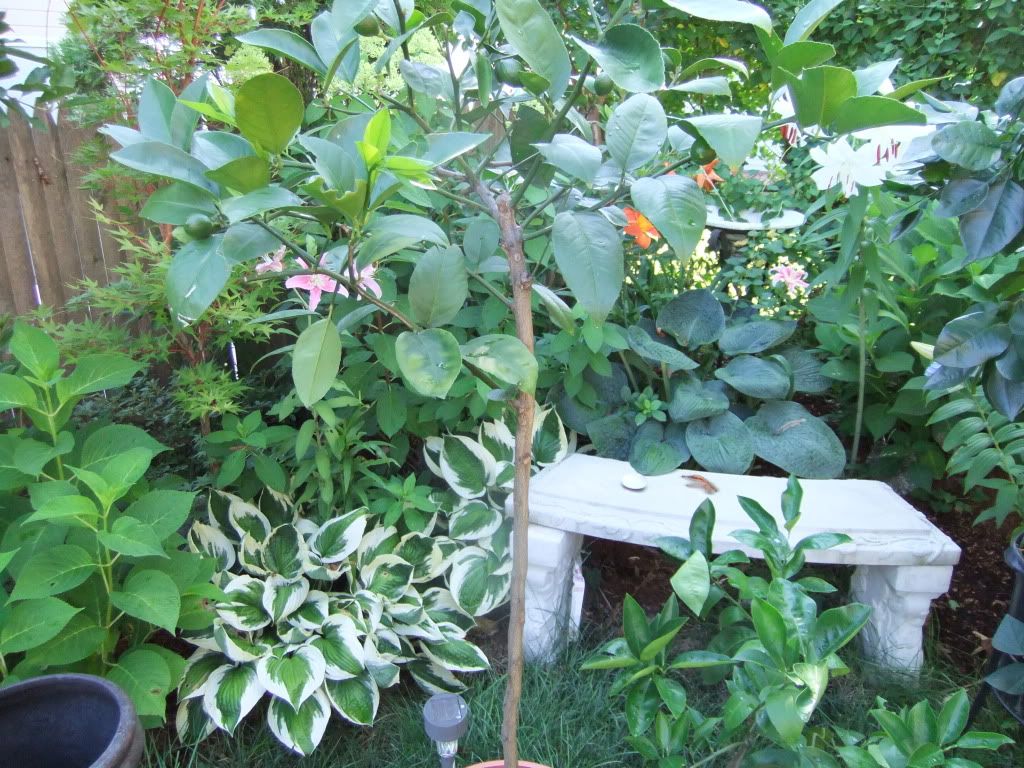 My 6inch Ruby Grapefruit that has grown a bit, and now a new flush of growth again..Boy is it taking forever for this one to grow up..lol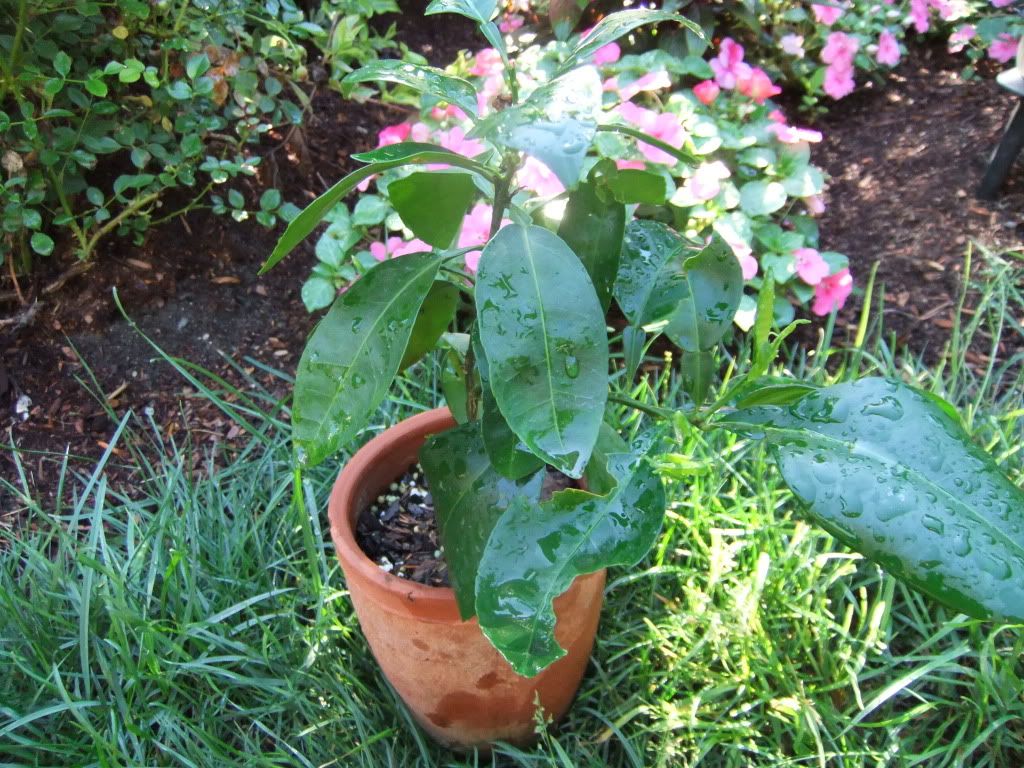 This is the "Oro Blanco". It has never given me a problem and is now setting fruit at a good size...I left 4 grapefruit on it so the rest of the tree would grow faster for the summer...They should ripen come winter.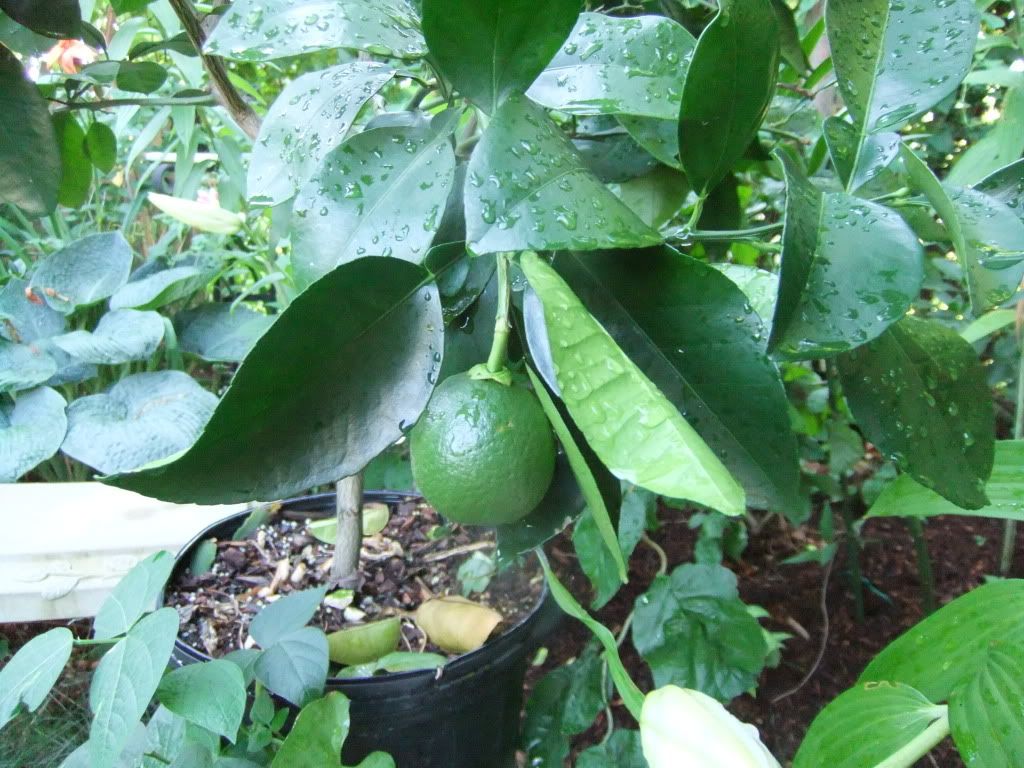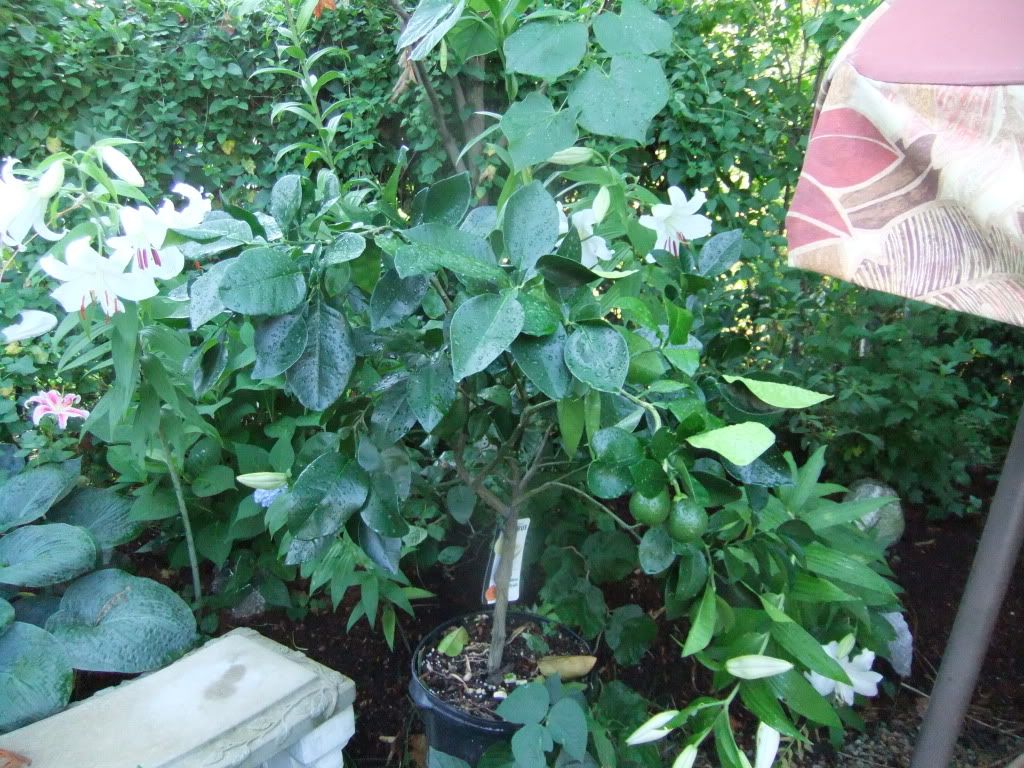 One of my "Washinton Navel's"...
It is setting small fruit..Notice the thickness of the trunk. I give it a very short haircut every spring to keep in a good size for my window..
A very sweet blood orange...I need advice on this one..How would you trim it to have a tighter and bushier look? I am afraid to cut this one since it always seems to put fruit and flowers on the end of the branches as you can see. Any ideas appreciated..Thank you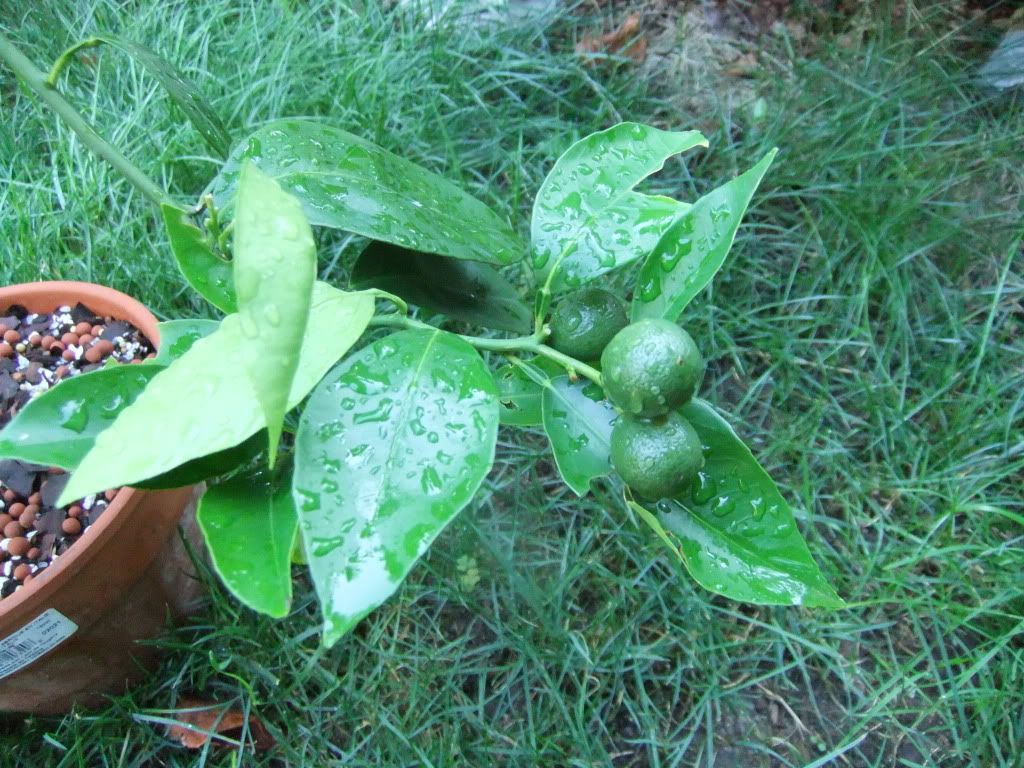 Third flush of growth since Januray on another one of my "Navel Oranges"
just a glimpse of July's trees. Please post your recent one's and their progress.
Have fun,
Mike