SAC cut back now by groundskeeper! Help!
kentstar
(5b, NE Ohio)
September 8, 2011
I live in a mobile home park and have a 2 year old SAC that was blooming at peak and beautifully. It is planted next to a hedgeline out front. The park manager came by and said that the groundskeeper was going to trim back the hedges and promised that he would leave the end that the vine was growing on alone. I went out to Lowes and whe I returned the hedge was trimmed and so was the whole top portion of my beautiful SAC!!!
Please tell me that it'll be ok?!! I am sooo mad that they went ahead and cut it back with the trimmer against my wishes. Ugh! It was looking so nice and growing so big. Now, it may be killed by the cold weather coming this winter.
Here's a pic of before: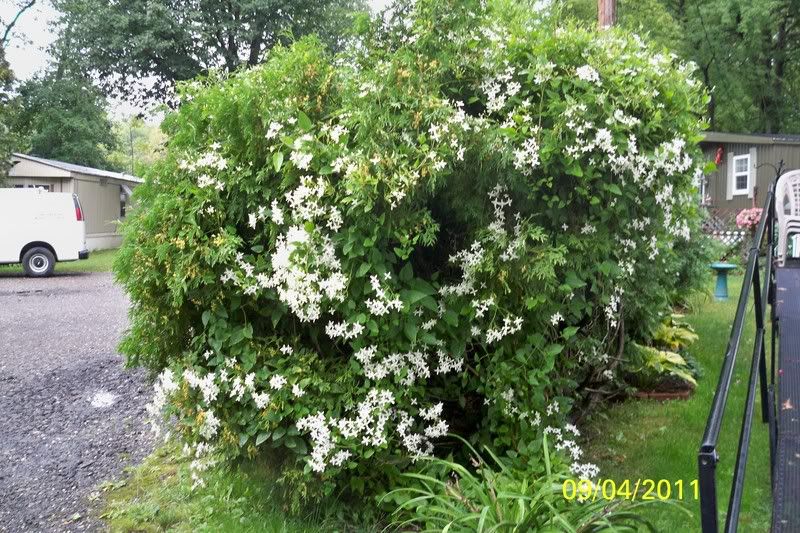 Here's a pic after the brutal trimming: