Eureka Lemon Tree question..
Hi Guys, I have been reading this board for a while and thought I would finally join.
I am a novice to all of this but am so far successfully growing various citrus plants.. I have calamandons, persian lemons (small 1 gallon) Key Lime, avocado, Navel and Valencia orange trees and a eureka lemon tree. I have been dealing with the usual everyone on here deals with, aphids, leaf minor etc..
I have a question about my eureka lemon tree... it is a couple of years old already and I purchased it from a nursury in early may. The tree was infested with leaf minor which I have solved.. the true is flush with new growth now and has lemons on it that don't seem to ripen...
I was wondering if the lemons were affected by the leaf minor to create this burnt look on the lemon? or is this from sunburn?
I would post more pics but I am not sure how to upload more than 1.I am greatly enjoying growing all these Potted plants as it is very rewarding watching them grow and ripen..
any opinions on these lemons and if they are ready to be picked? thanks in advance guys and I will keep doing research to develop my green thumb even further.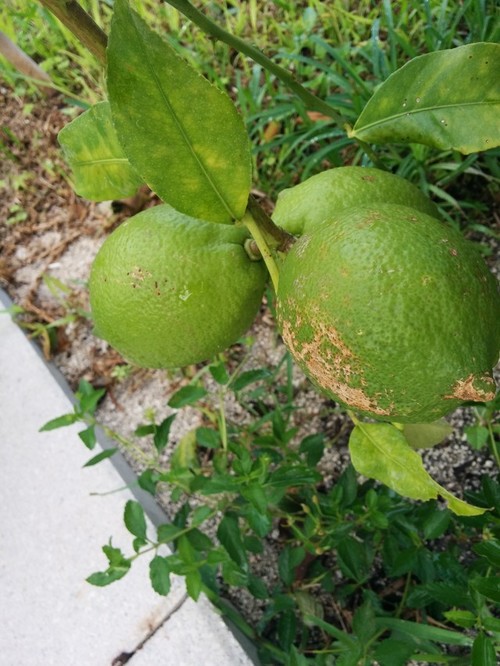 This post was edited by Bullieblack on Tue, Jul 22, 14 at 12:00