Pruning a Blood Orange...
greenman28 NorCal 7b/8a
July 15, 2010
Howdy, growers!
I purchased this Moro in March, and re-potted in April.
Despite some chilly weather and a series of pest attacks, the Blood Orange is thriving.
However, one branch is extending dramatically off to one side. I've read here that citrus
must grow a certain number of nodes before they flower. Whether true or not, I'm thinking
that this branch needs to be reduced for balance's sake...and also to fit under cover
for this Wintering!
Blood Orange: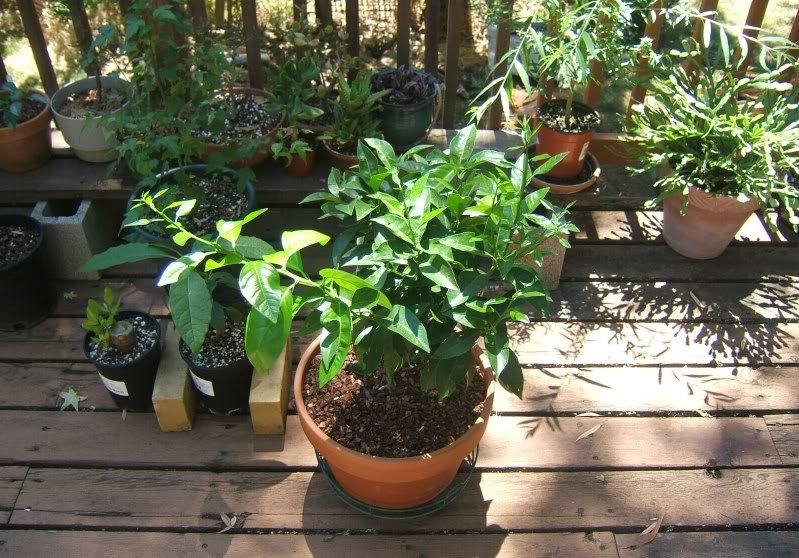 The Good: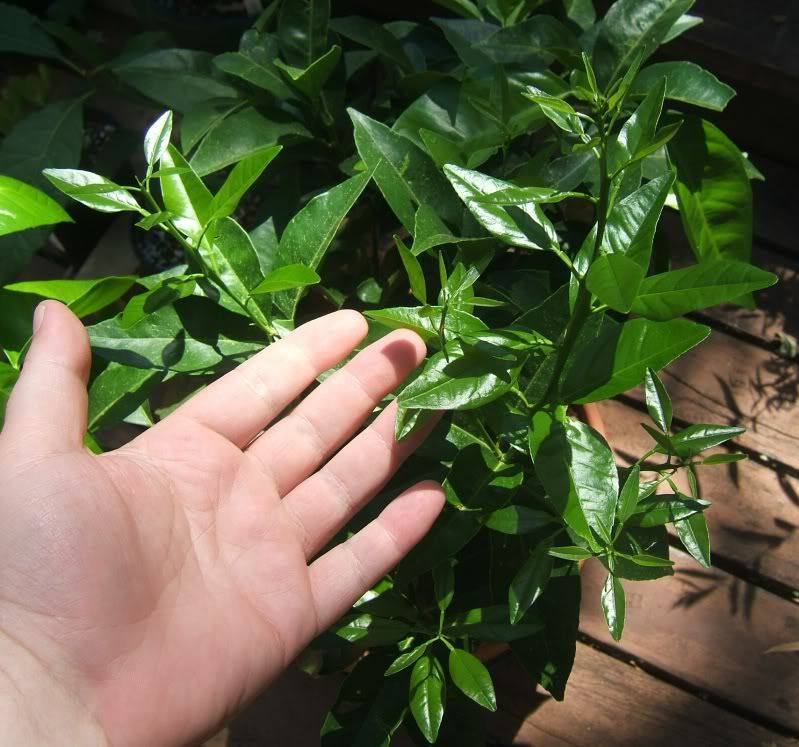 The Bad: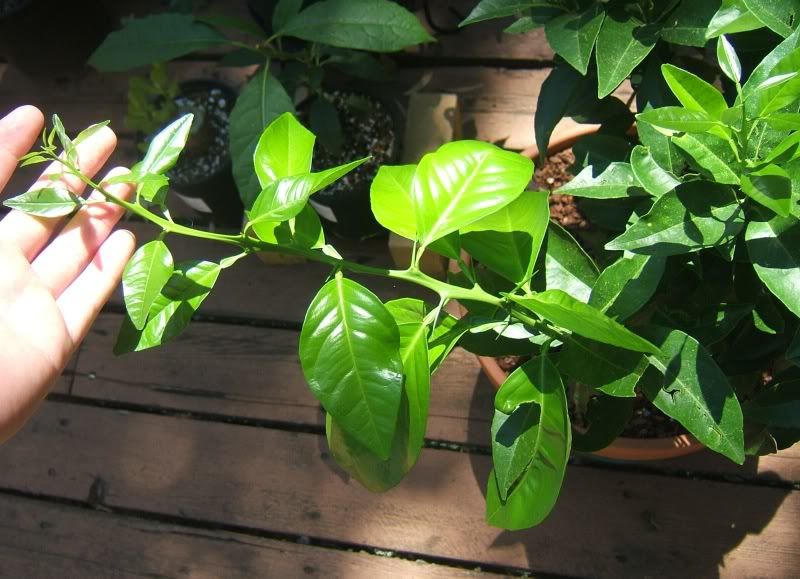 And the lovely: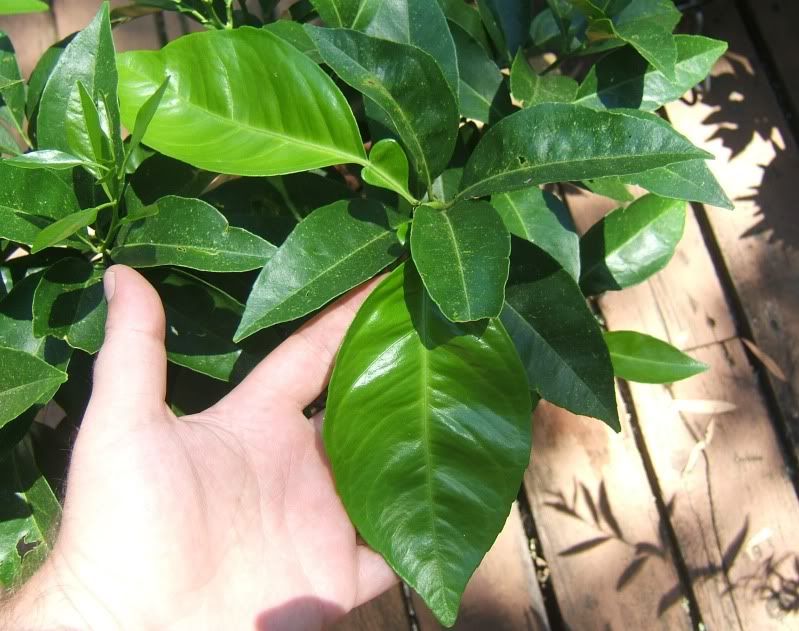 Josh