Is There Something Wrong With My Reiman?
moonwolf_gw
September 13, 2010
Hi everyone,
My Reiman clematis is not blooming at this time of year! It bloomed earlier in May and I have not done anything to it this year except transplant it out of the ground and into the pot it's in now. I had it out at the back steps where it got eastern sun. Now it's back facing in a westerly direction. Should I have pruned it after it was done blooming? Can I still get blooms before the frost? I just got my plant last summer/fall and I can't remember if it bloomed or not. I think it had a couple but it really put on a show back in May! Here are a couple of pictures for comparison!
In May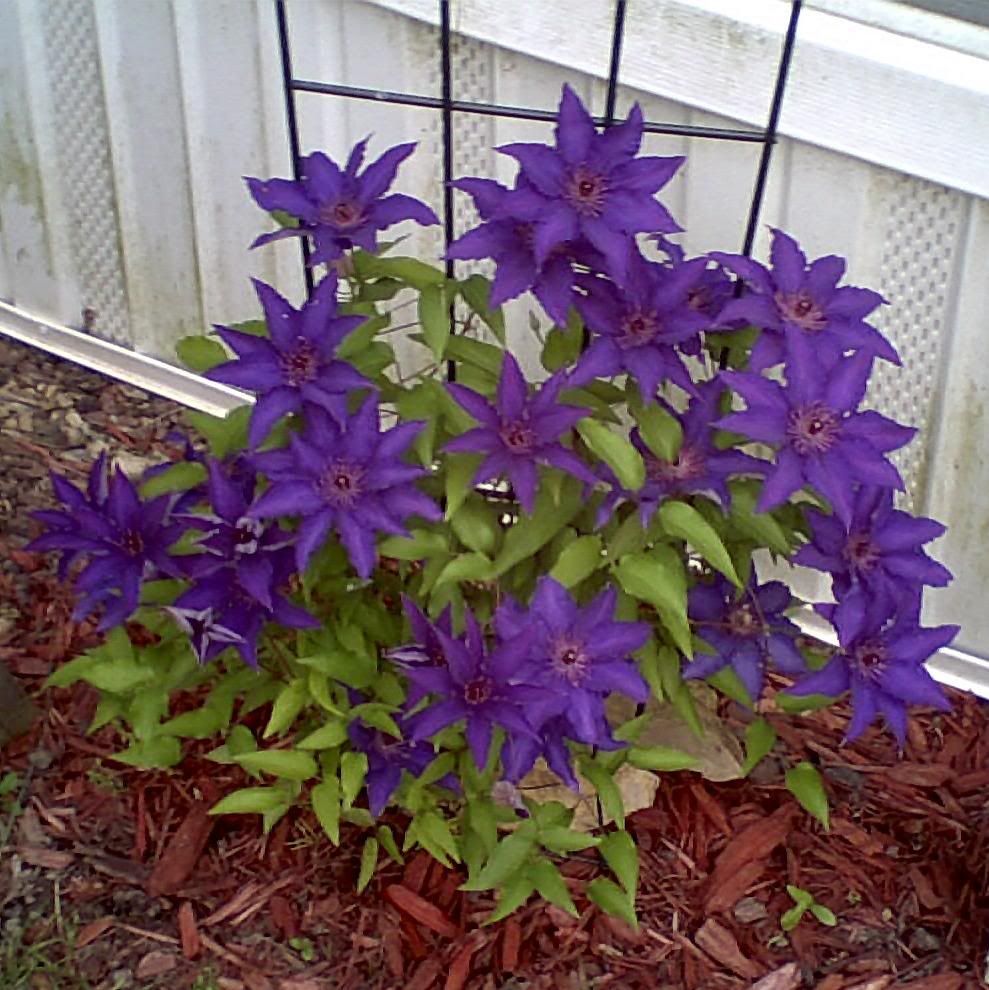 Current state (the stalks are from two sunflowers that grew from a careless chipmunk or birds). These were taken a few moments ago.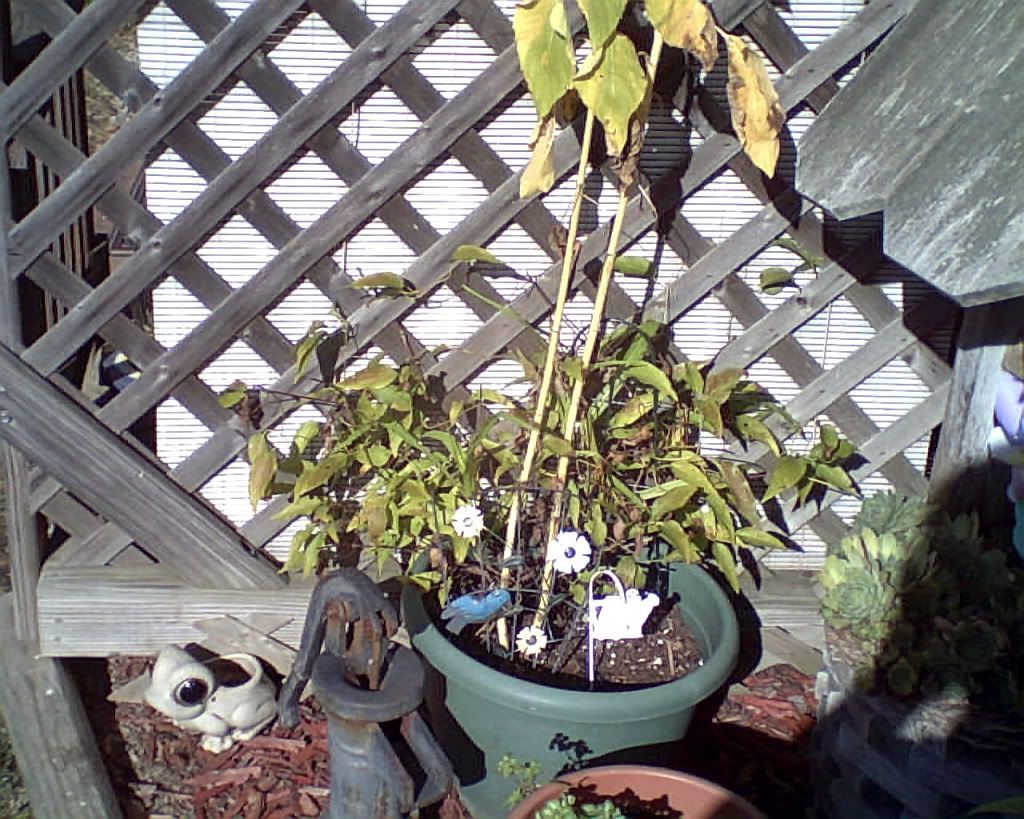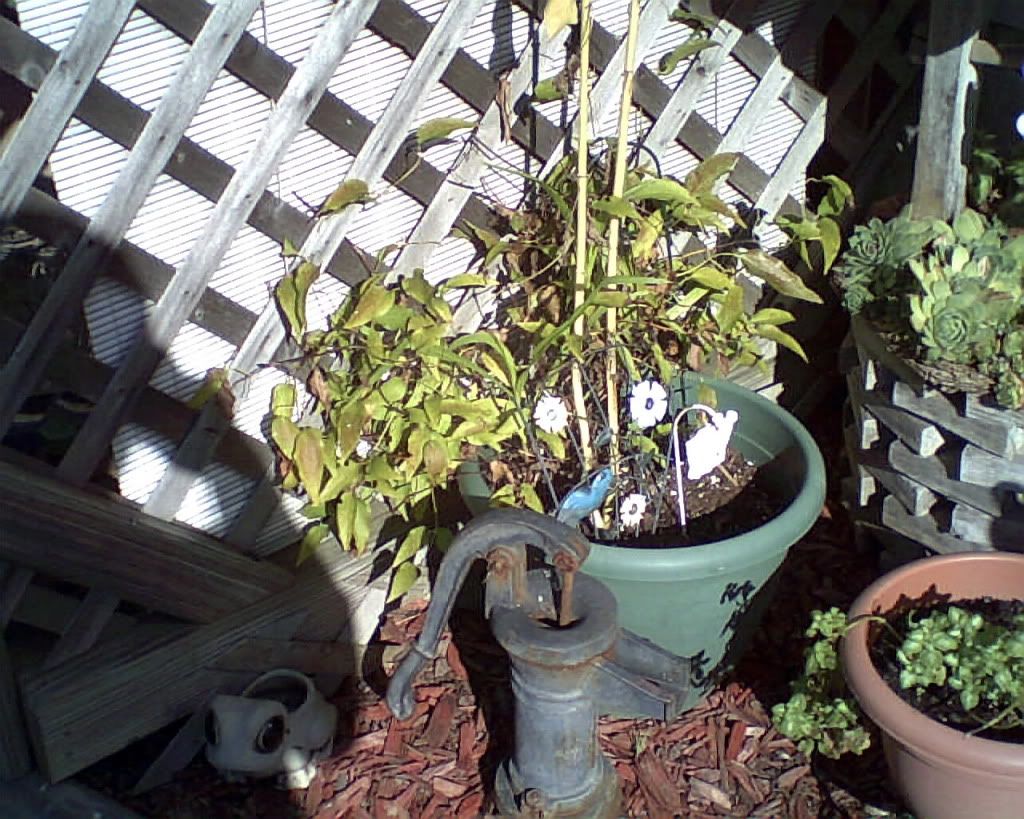 In the pot, it's planted in MG Flower and Vegetable Soil and I gave it MG tomato fertilizer (I read somewhere it promoted fruit and flower formation). Is it too late to fertilize? What should I do?
Brad AKA Moonwolf