Orange Tree Barking Peeling & Hole at Trunk
Hi Everyone at Citrus Forum, I am new to this forum and a novice at gardening. I live in Arizona and moved into this house with a orange tree in my backyard.
It was looking good with lots of fruits until recently with the hot weather (108F), and I discovered a hole at the base of the trunk. I filled that hole but also realized that the bark has been peeling off.
If I could upload more pictures it would perhaps be easier to see what is wrong.
Here is a link to more pictures
https://plus.google.com/photos/104550919917463312869/albums/6032656934768262529?authkey=CJzVk_m_75DZfA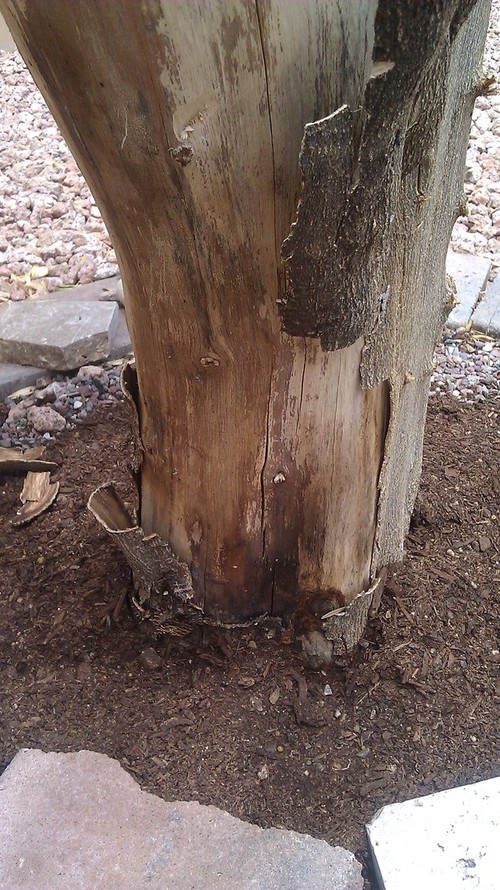 Here is a link that might be useful: Orange Tree