Best Pot of The Season
cactusmcharris
September 30, 2012
I don't know which one is Number One Pot, but they're all thrift store-sourced and most of them were less than $3. These are the ones I'll drill first.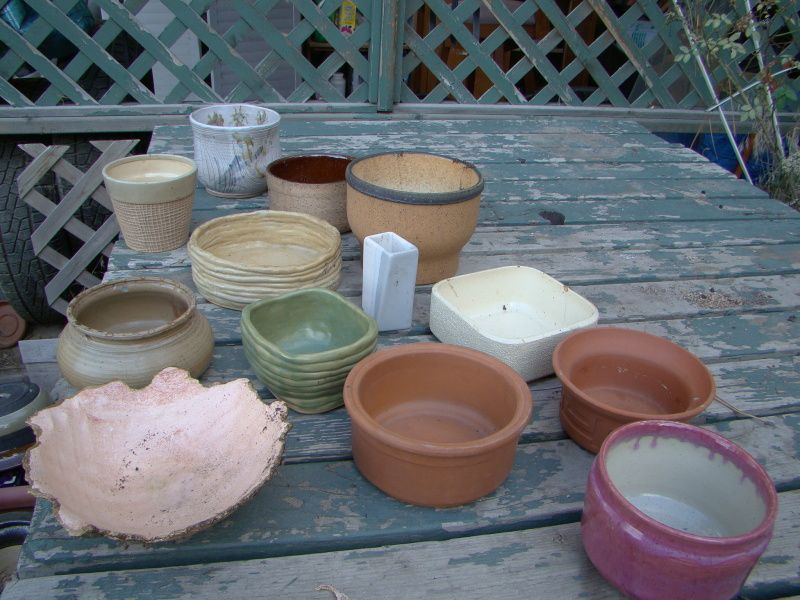 Here's the rest of the haul, which involves those lesser chosen - frankly, some of them might just get given away with a sprig o' jade in them. They too need drilling.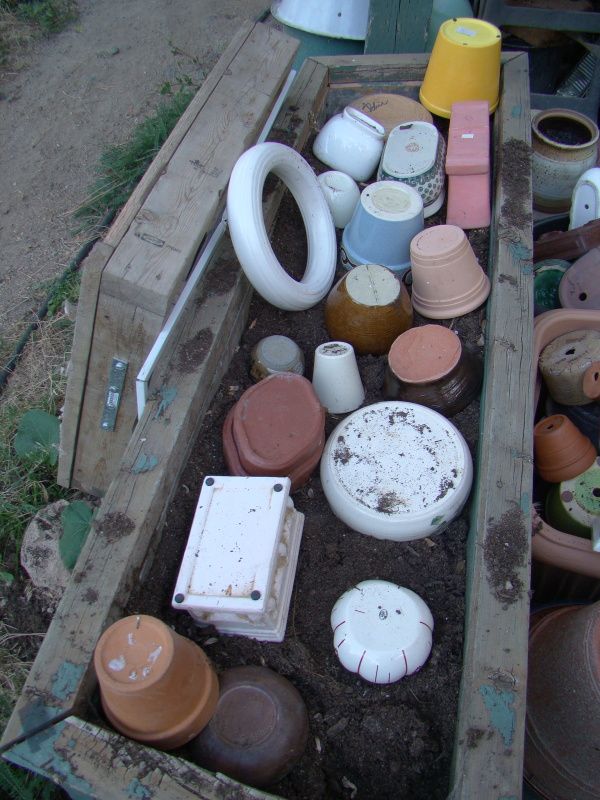 I don't have a drill press - I wonder of masonry bits are best for stoneware. I know the diamond bits will do it, but lots of water and tension are necessary.
I somewhat wonder if all my pots were used, just how navigable the house would be?