New unnamed beauties
ctreeteac
(Zone 8b; rain-spewing Oregon)
October 4, 2011
I was happy yesterday. But this first one is not IDed. The small rosettes' leaves have a distinctly waxy, almost fuzzy texture.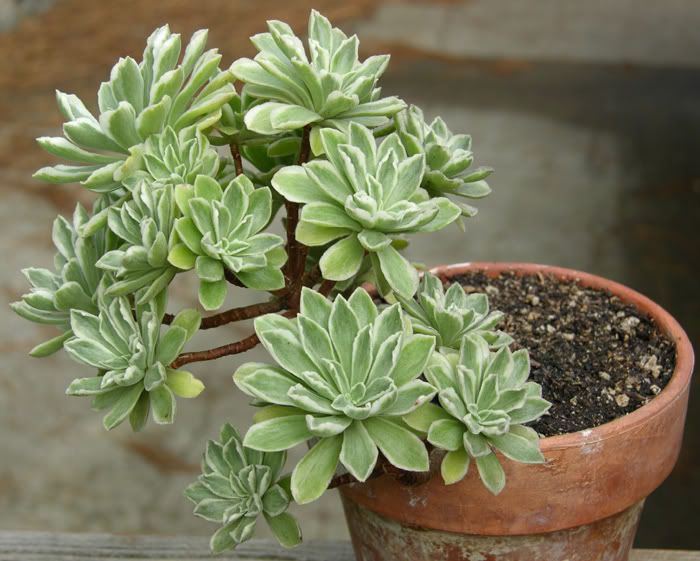 Followed by some unIDed blue-purple hues for everybody's enjoyment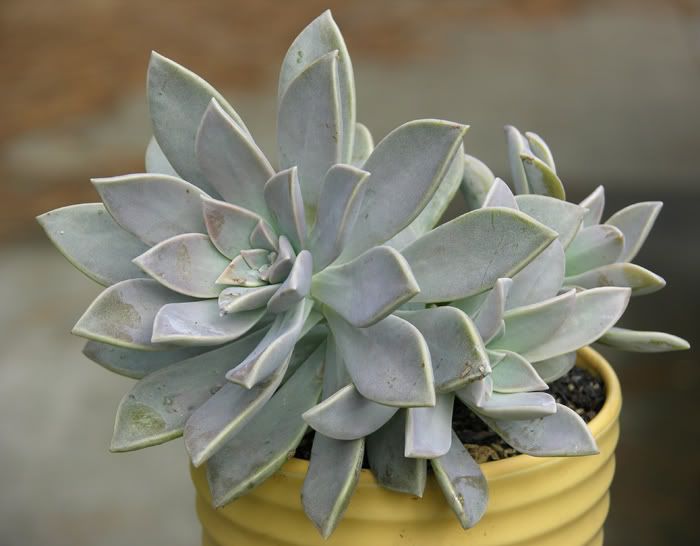 And this Graptoveria is beloved and has been pictured before, but was looking swell today. The smaller of the two has a lovely center glow currently.
Colleen