Some still blooming in spite of the weather
nckvilledudes
(7a NC)
November 2, 2008
Even though we have had several frosts now, some of the clematis still continue to bloom. The most active ones appear to be those that I pruned back severely in late summer due to their brown and crunchy nature. This area at the wire fencing and post trellis are ones that were all cut back and they are all growing almost as if it is spring, even though they are tending to grow towards the south rather than up the trellis as the sun is now facing a more southerly exposure rather than its typical exposure.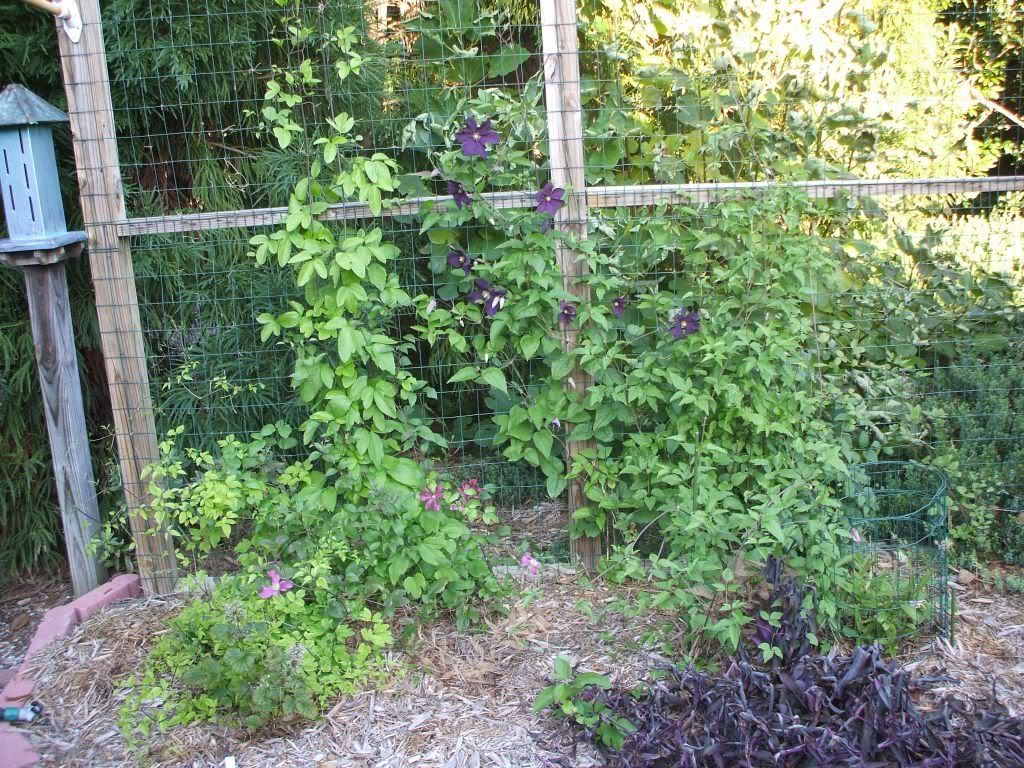 Romantika, I think.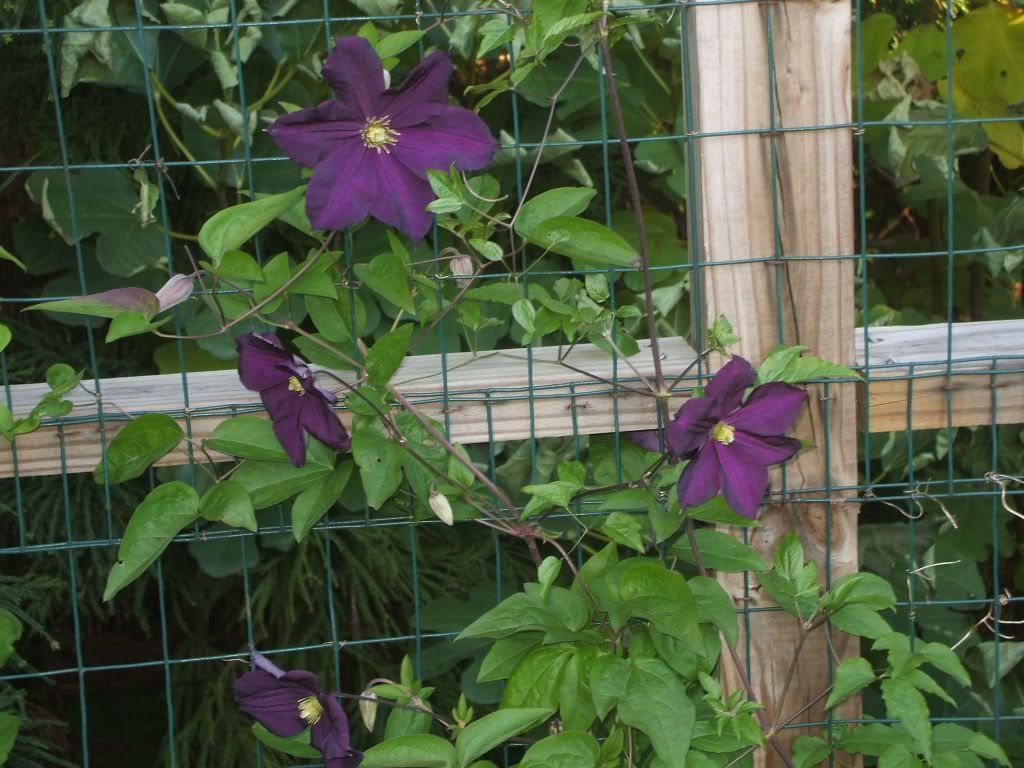 Zoin.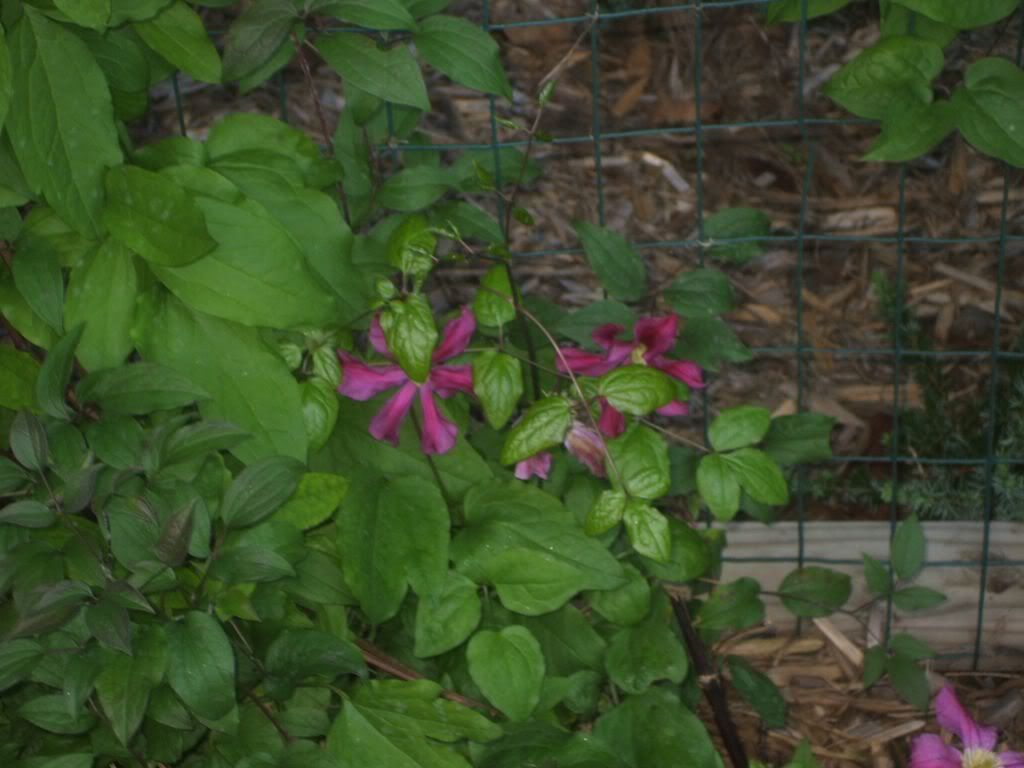 Hanajima has been blooming but is now taking a rest.
In another area, Betty Corning is back up and putting out 5 or 6 buds, of which one is blooming.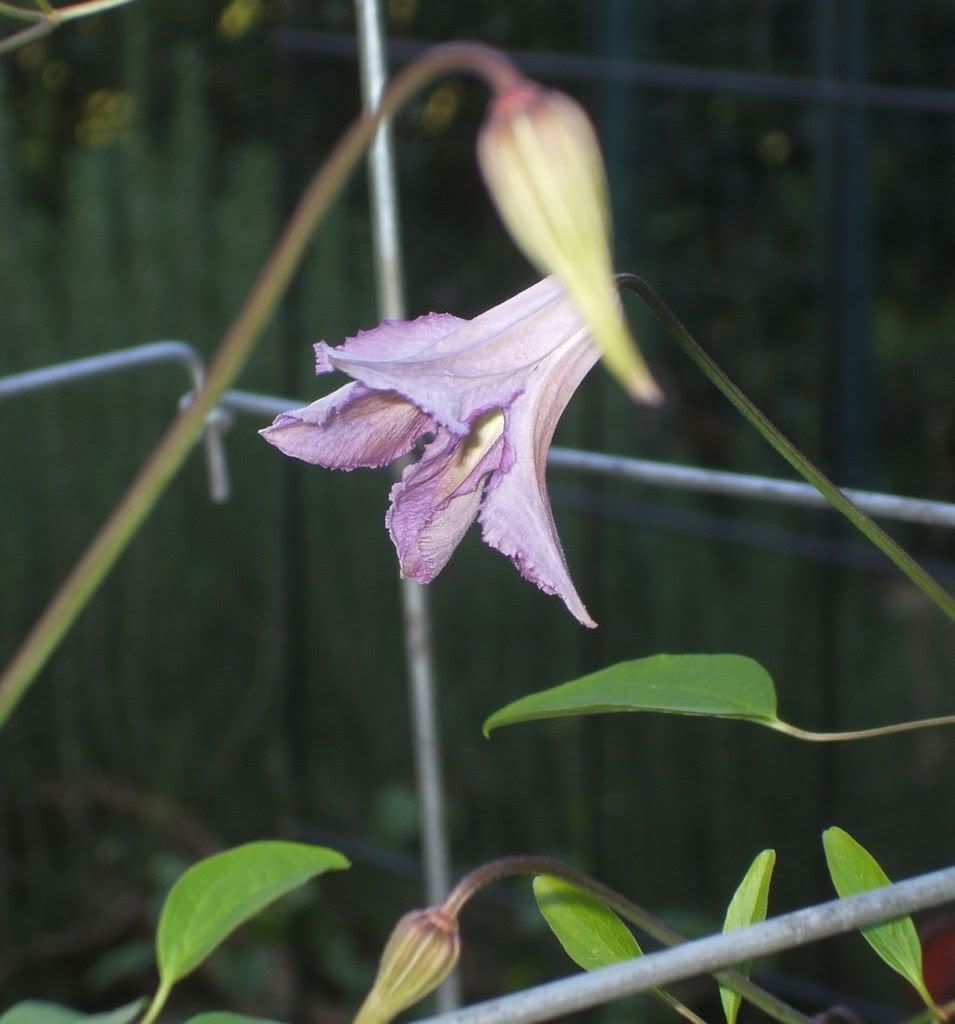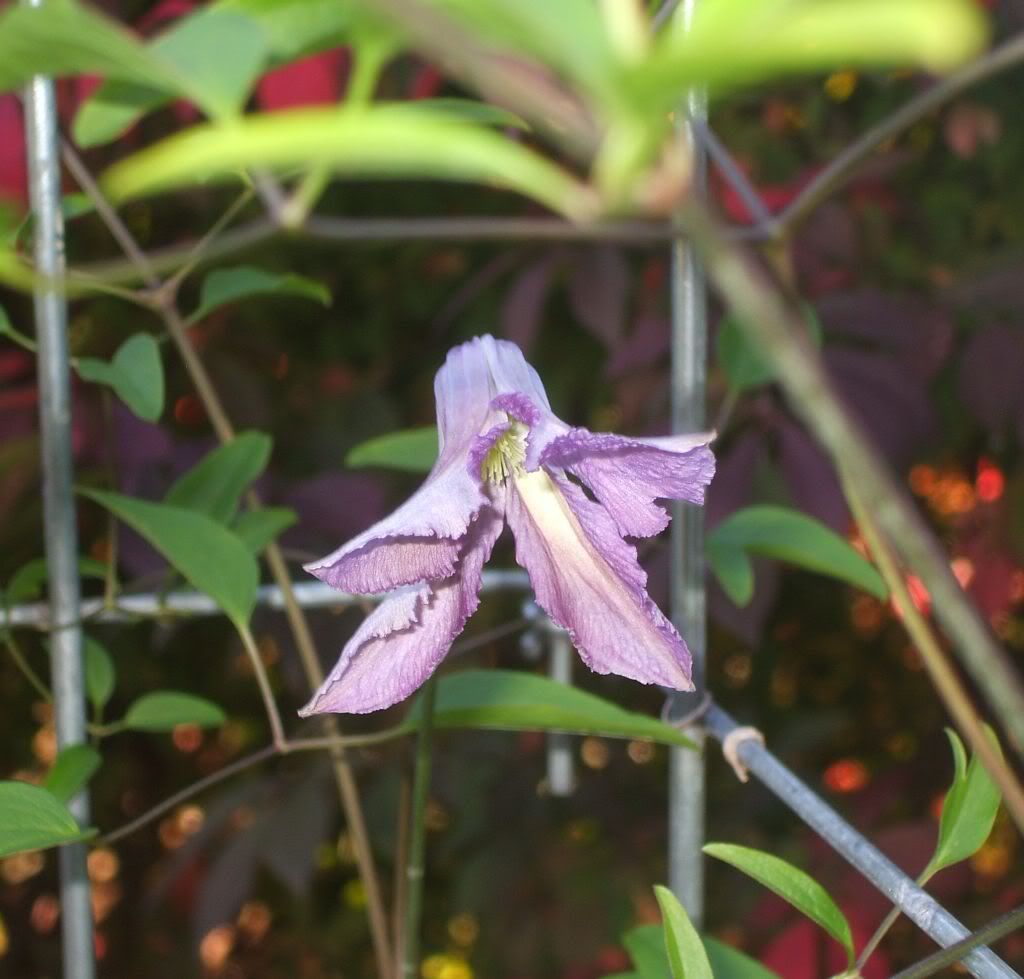 Most of the other clematis in the garden right now are browned out or showing minimal new green growth at the nodes but none of these were cut back like the others. The only exception is C. cirrhosa 'Freckles' which has a few blooms on it. I guess most are all waiting for the first hard frost that is sure to be coming in the next few weeks.