Four years of Picea pungens 'Mrs. Cesarini'
firefightergardener
(7/8)
February 2, 2012
For those of you wondering where I have been, I've just been struck a bit by a different bug - women. I do plan on being an active part of these forums, and of course I am always up for some conversation and new plant talk!
Now four years into collecting conifers, I have some cool photo time lapse galleries to share. Many of my conifers are small, but the advantage of this and the yearly photographs is people can see some average growth rates, colors and habits. Of course your results may vary, but here's an example. I'll do one of these every so often, especially if people enjoy them.
Picea pungens 'Mrs. Cesarini'. I've seen some debate as to whether this plant is a Picea abies or Picea pungens. With the help of Edwin and Henk, and some comparison's to some plants it's commonly mislabeled as, it's clear this plant is Picea pungens. It seems to grow about an inch, maybe an inch and a half a year, usually pushes twice, and is a green color during the growing season. After the needles harden a bit, the color changes to a nicer green-blue and it is a very attractive near-miniature in my opinion.
Winter 2008-2009(technically the first conifers I ever planted).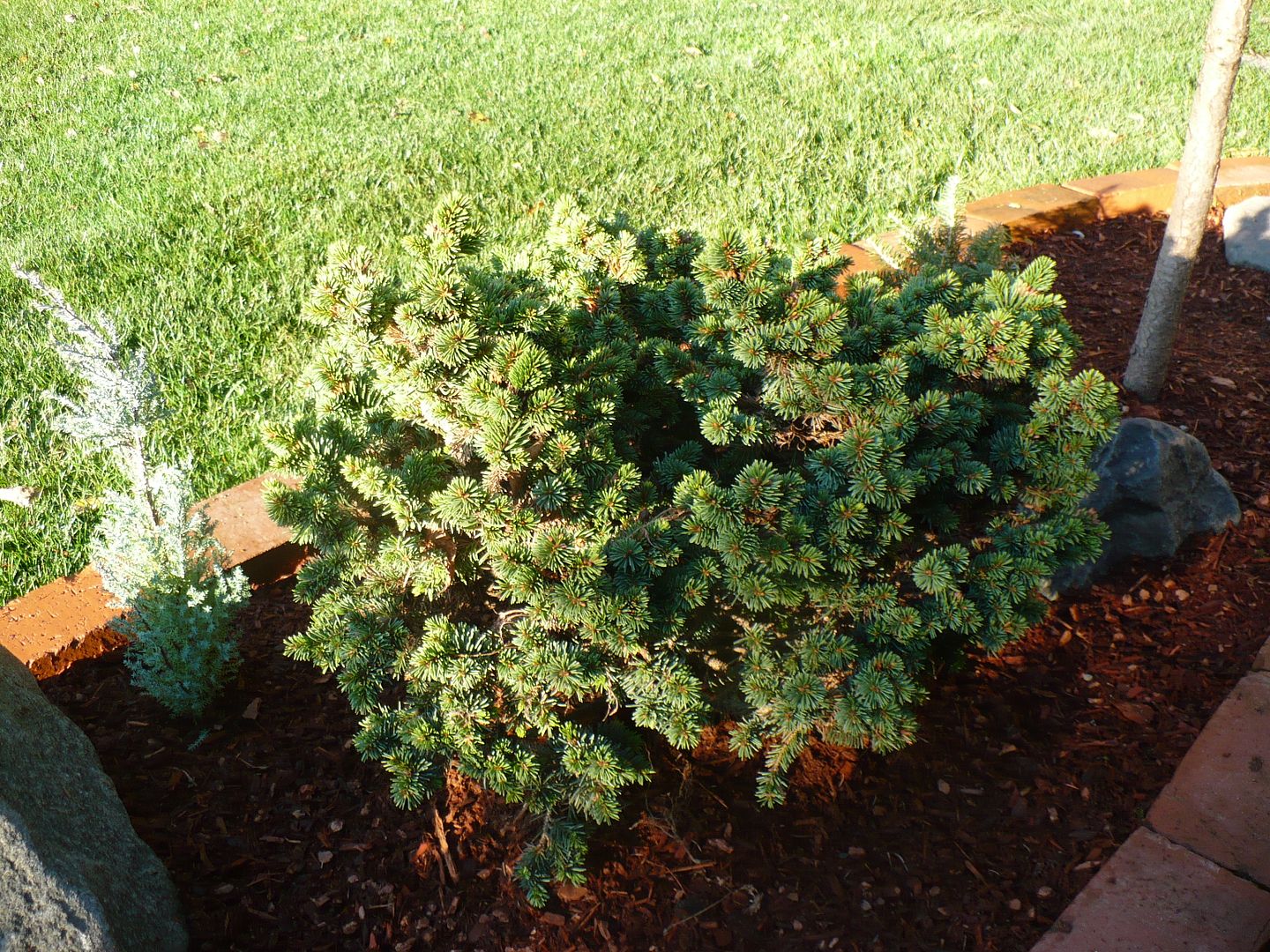 2009
2010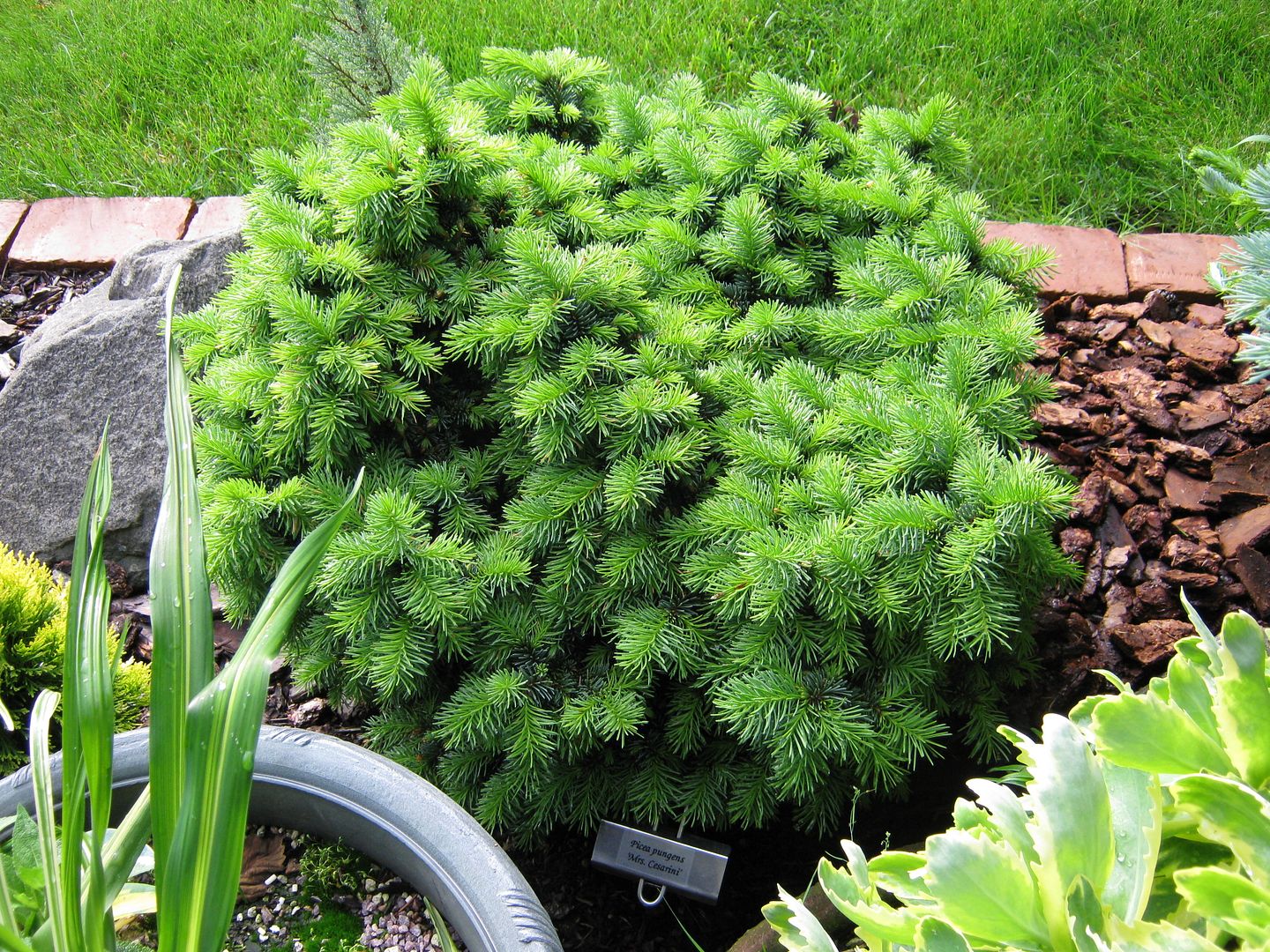 2011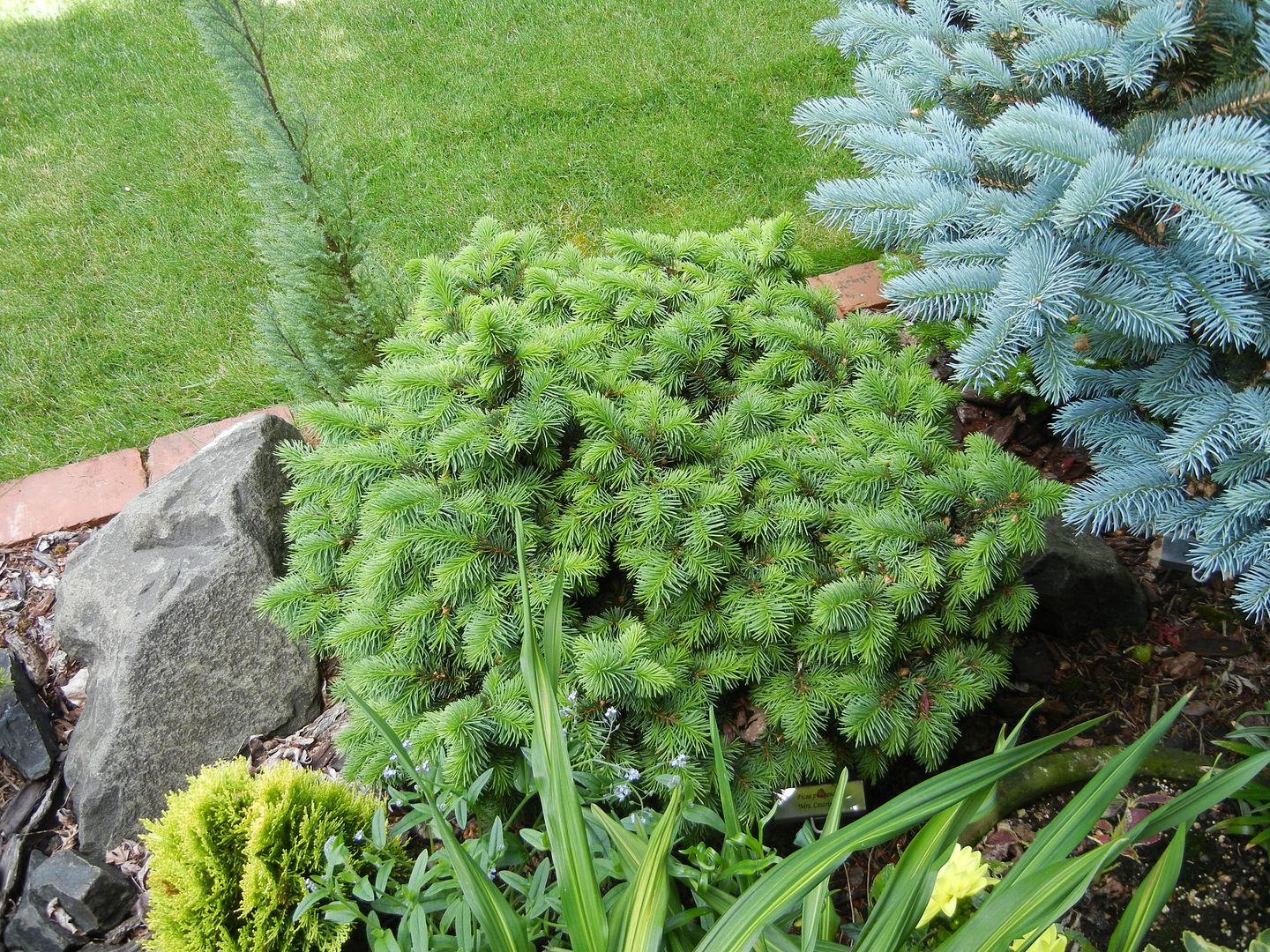 And note another specimen labeled as Picea pungens 'Mrs. Cesarini'. Similar but also quite differnt, and clearly Picea abies. It's hard to say if this cultivar will ever be identified but Picea pungens it most certainly is not.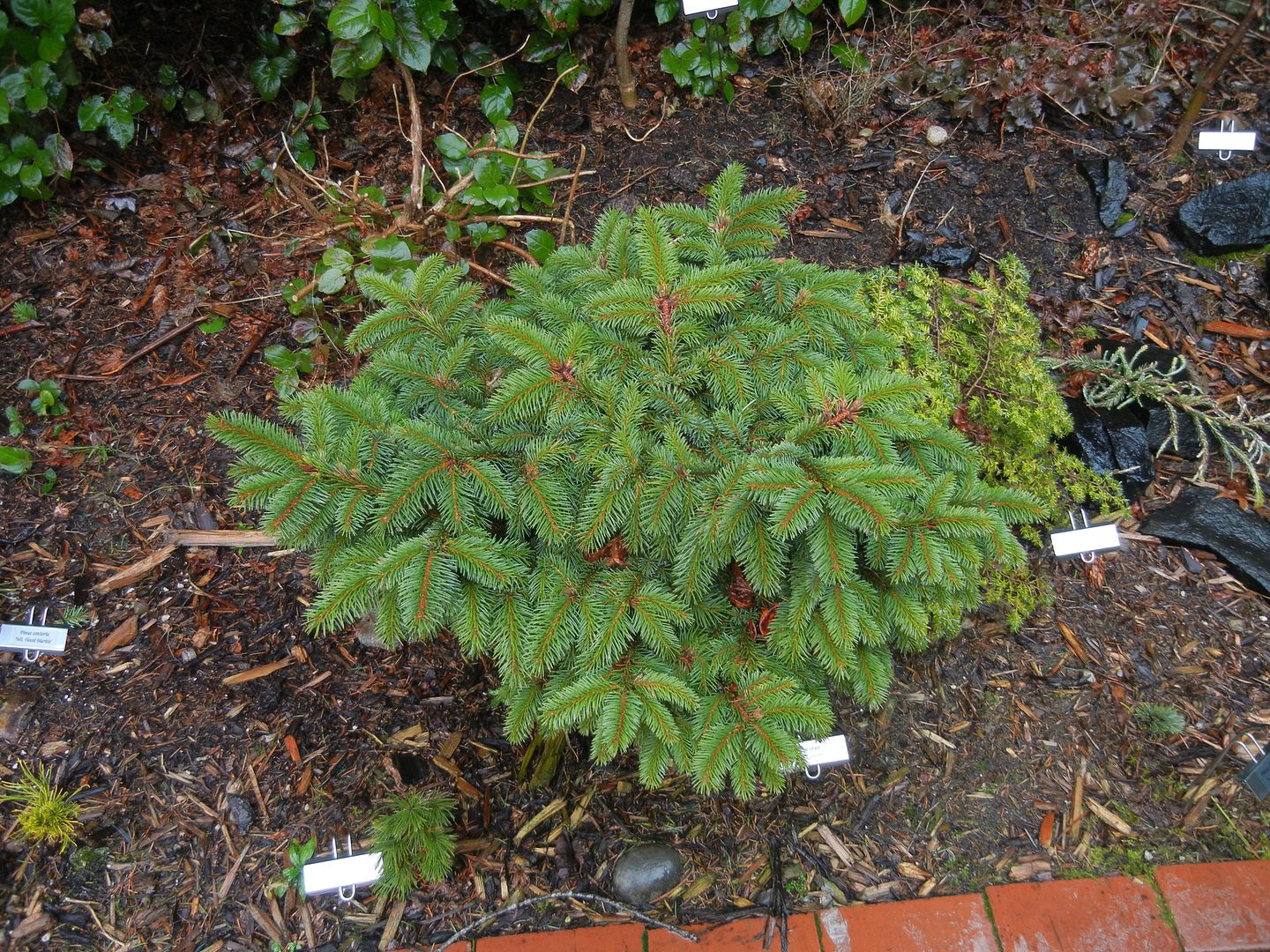 -Will