Small-leaf Jade chopped back (pics)
greenman28 NorCal 7b/8a
October 7, 2010
Say goodnight to the world, my small-leaf Jade...
It was a long time coming - but I finally took the snips to this plant.
Although the nodes were quite tight and uniform, the limbs had simply gotten too long.
Last year, several of us Jade growers discussed trimming our Jades in early Autumn
to see if we could encourage them to flower (as per Norma's advice).
Some of you might wonder why I didn't whack it back further...I can hear the voices
of Brad and Jeffrey in my head, specifically. Well, I want the re-growth to begin sooner
rather than later, and I want to see if I have viable tips to support flowers by Christmas.
Also, this trimming (and subsequent growth) will show me where to make the next cuts.
Linked below is the original Thread I posted looking for an ID on this Jade.
Never really nailed it down, which is why I use the generic description, small-leaf Jade.
It's most likely a 'Crosby's Compact,' but I'm always open to suggestions.
The plant: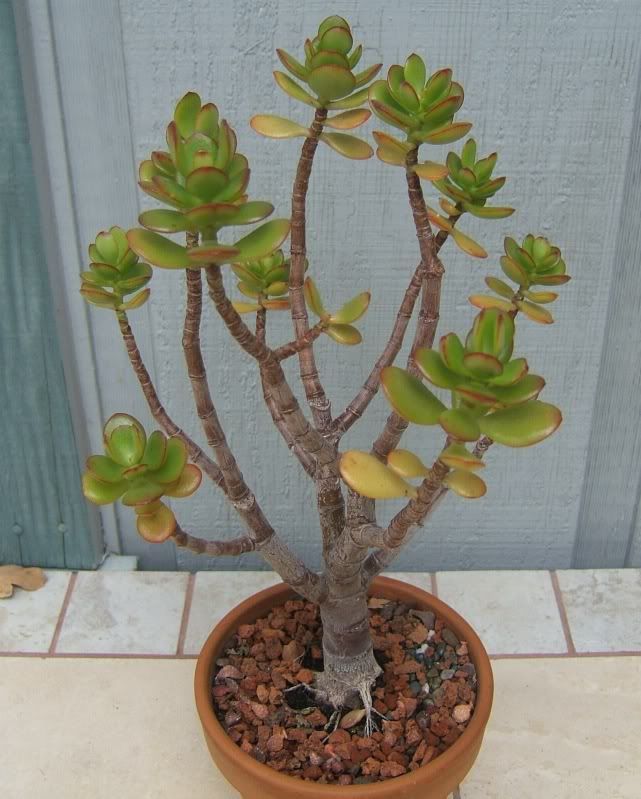 With a hand for scale: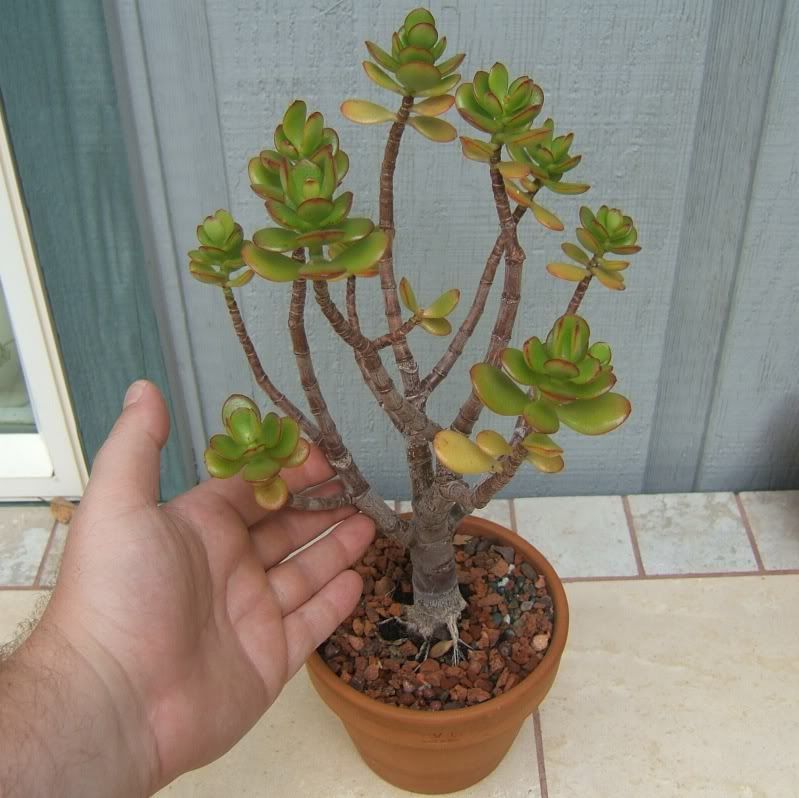 Trimmed, front: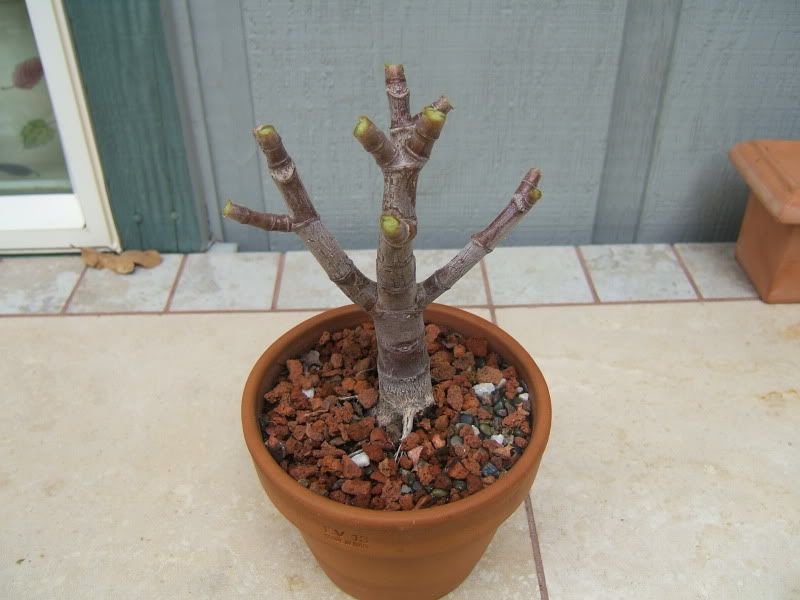 Trimmed, back: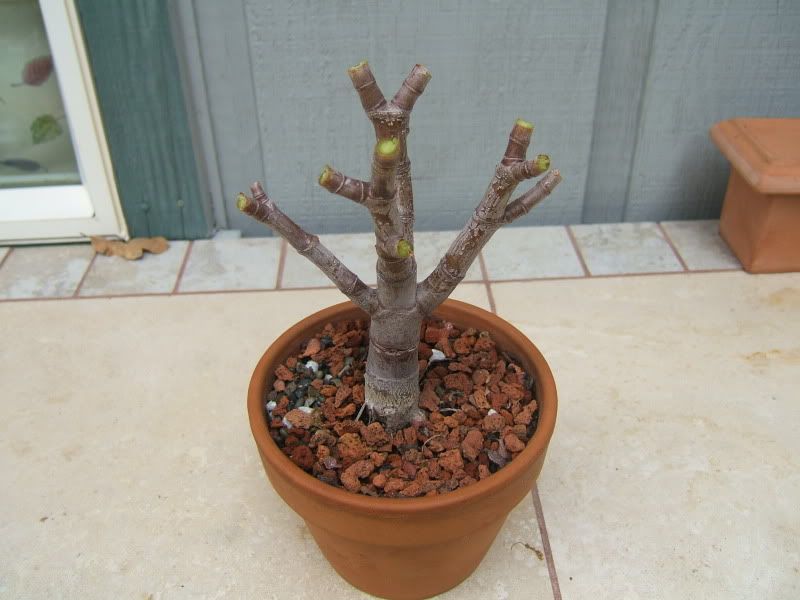 Eleven severed limbs - notice how short the internodes have grown while in my care: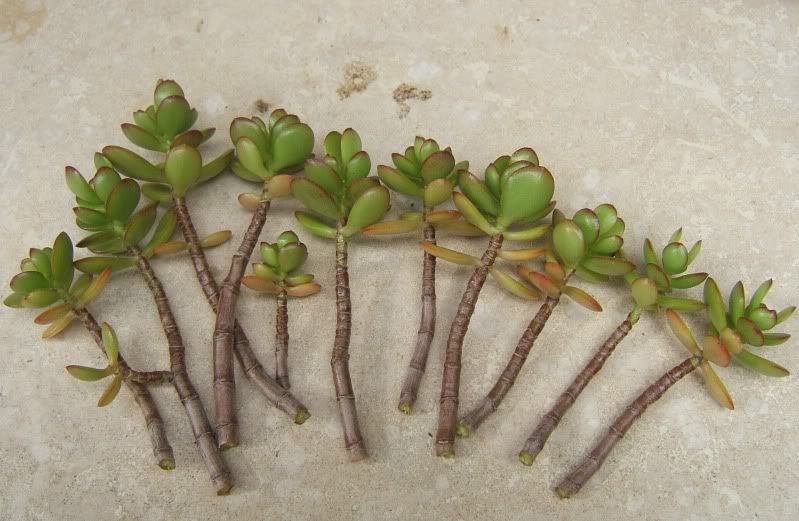 And, lastly, back on the block with succulent friends. The day was overcast, so I left it outside.
I brought the Jade in last night, though, so that the tips would begin to shrivel and dry: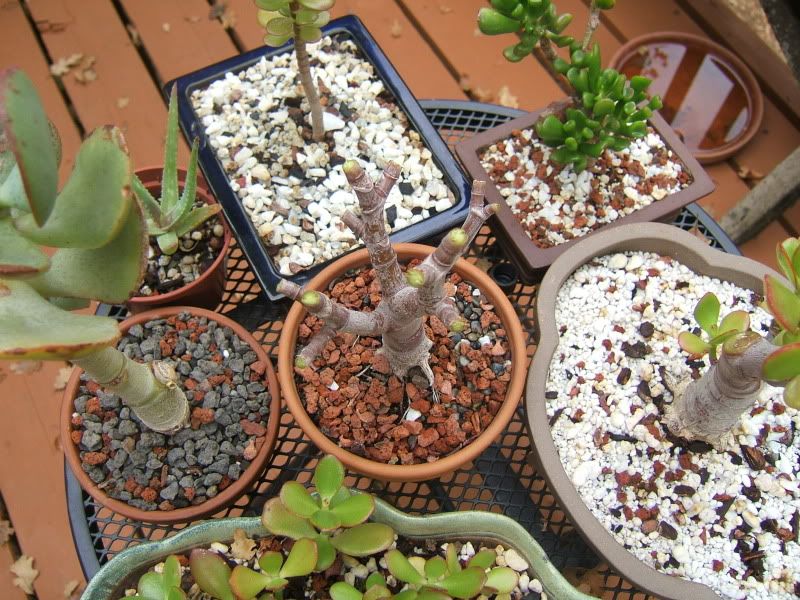 Here is a link that might be useful: Jade plant - ID