caught in the act!! pictures
meyermike_1micha
(5)
August 21, 2011
Have you ever wanted to catch a bug in action, devastating your trees but never found it?
That is exactly how I have felt. Because I DO NOT have any way of regularly spraying my pants with FE, I KNEW that my trees were destined to destruction from some sort of pest. It is a guarantee! I have been scoping my plants for a while at just about every possible hour looking for any pest that might be cutting of my new growth at the pass, and have finally caught it!
I have even spent a night there looking with a flashlight.
JUST TWO NIGHTS DAMAGE later on one particular tree. My Orange tree.
This am, at the 6am hour when I am usually in bed, I decided to see the goings on outside. What to my surprise did I see?
THRIPS, yup that is right, THRIPS all over my orange tree, sitting there, hunkered down soon after their party trying to elude my presence, but I got them suckers! Their poop and all washed away by a torrent of Fish spray like no tomorrow. I was so ticked, that I didn't even give them time for a photo opt and there were no last words. I even squashed a few.
I was drenched in Fish spray from head to toe by the end, hobbling around on one foot, but I did it without falling! I sprayed every one of my trees down, from top to bottom and every other plant in my yard and now shortly have to shower.
If you have even had destruction like the one I am going to show you, then take heart in knowing what It might be THRIPS!
Good luck in your fight against pests, because I will tell you, for NEW baby growth to be left alone from any sort of invader is like finding gold in your back yard. Virtually impossible unless you are vigilant in this fight in hours when you least expect it...This could be a reason why your trees are not getting taller as quickly as one would like:-(
Earwig damage and poop!
GOOD GROWTH ON MY ORANGE TREE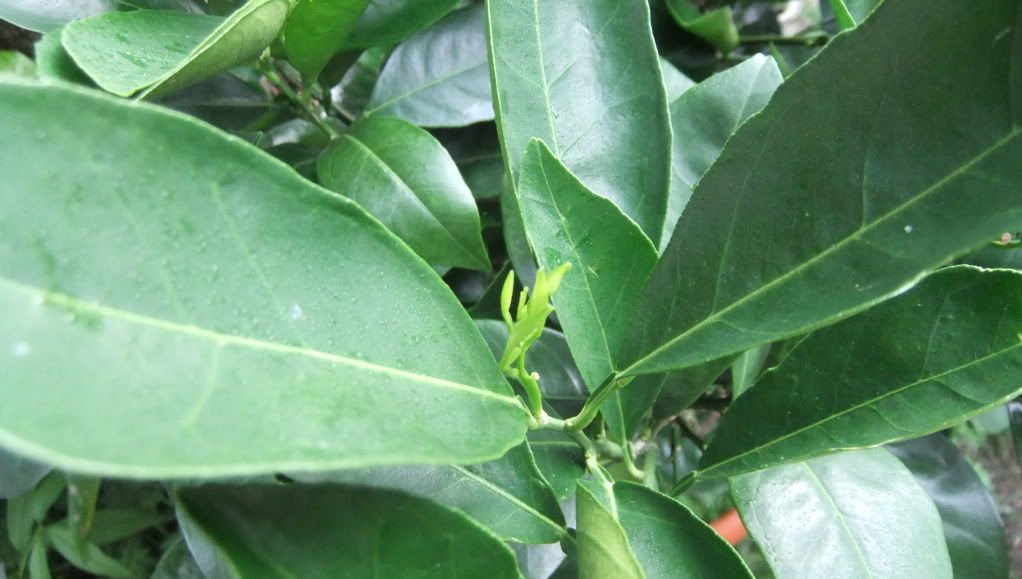 EARWIG DAMAGE. Notice the very new growth CUT OFF at the tips while the fresh growth has been bitten?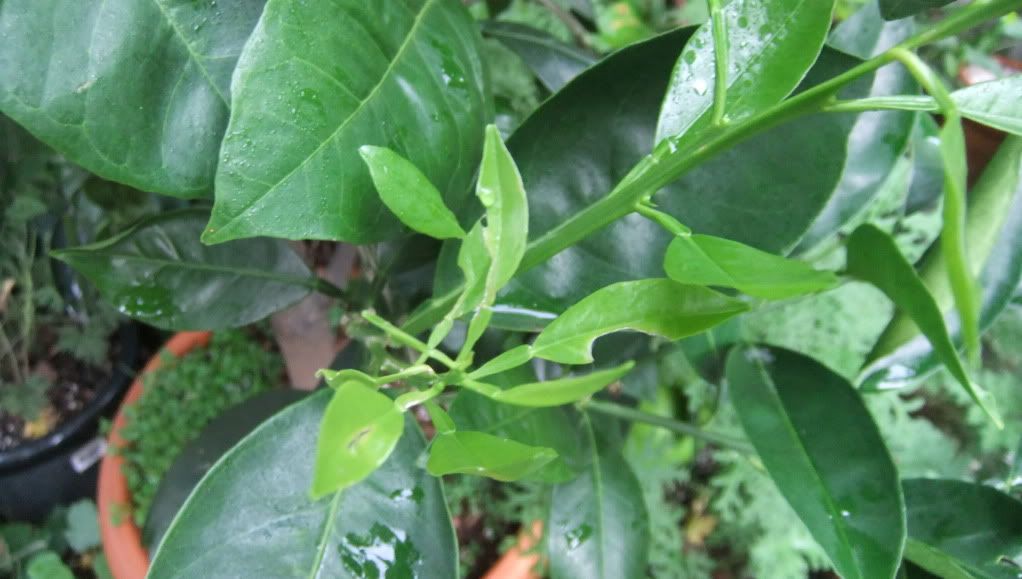 NOTICE THE POO!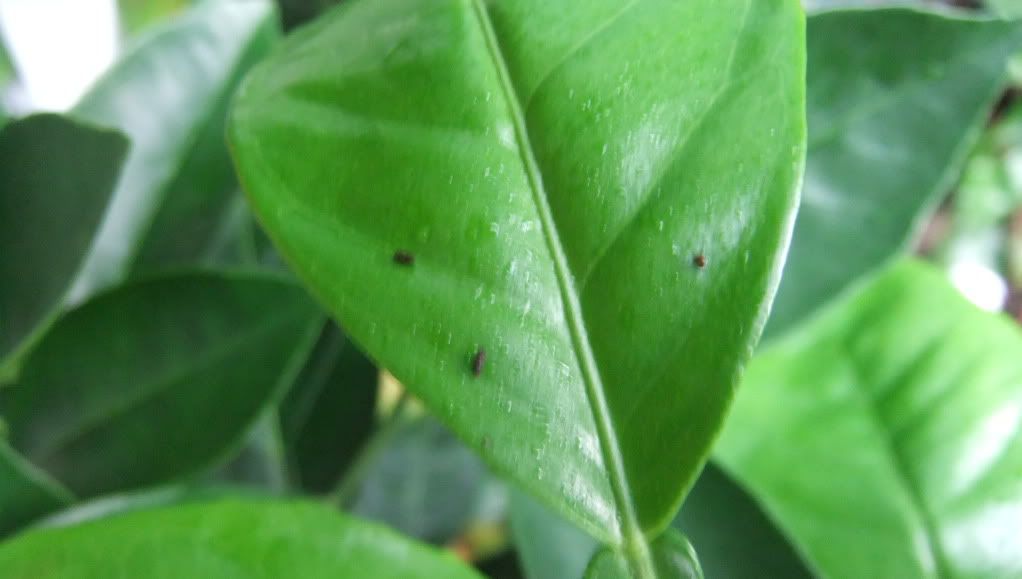 THE PLANT AFTER BEING SPRAYED WITH EMULSION.