It's a Small World: Weekend Trivia -- Saturday
thinman
(Z5 MI)
June 26, 2010
Happy weekend, dear and faithful cottagers. IÂm sure you have all heard of leaf beetles, and being gardeners, you have probably had reason to mutter dark things about them, their mothers and fathers, and all their dad-blasted kin. But, some of them are actually kind of pretty, in a buggy sort of way.
HereÂs one called a micro leaf beetle that I think is kind of attractive, for a beetle.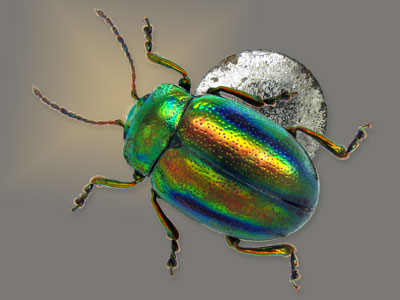 Your trivia question for today is this. What object is the beetle partly resting on? Yep, it will have to be a guess, but IÂll bet some of you will get it.
ThinMan